Bluewater Yachting - Home of the Original Miami Vice #1 Filming Boat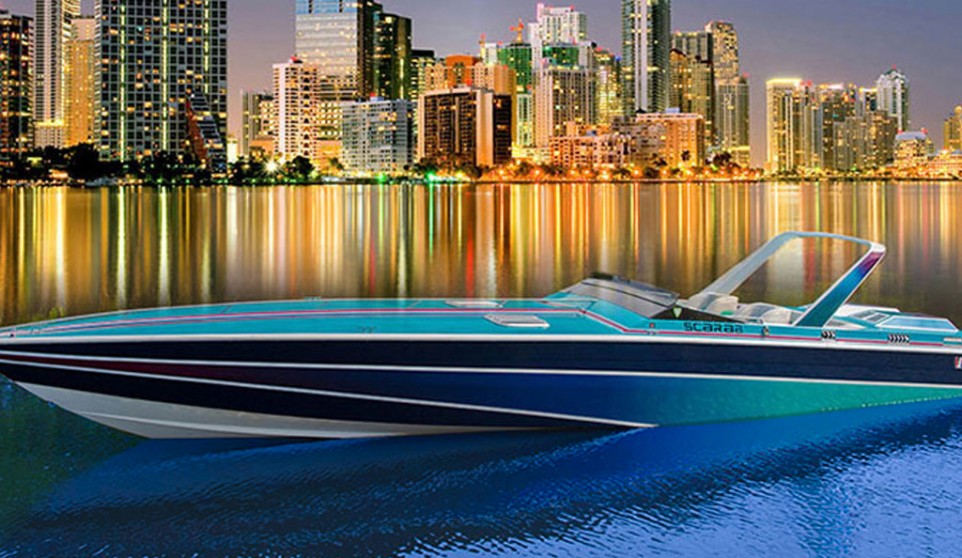 The Original Miami Vice #1 filming boat is considered by many to be the most iconic boat ever built for film or television. The boat is documented and certified, and Don Johnson (Sonny Crocket) was instrumental in choosing the turquoise color scheme of specially orchestrated and blended hues that resonate the tropical theme of Miami.
A good time was had by all...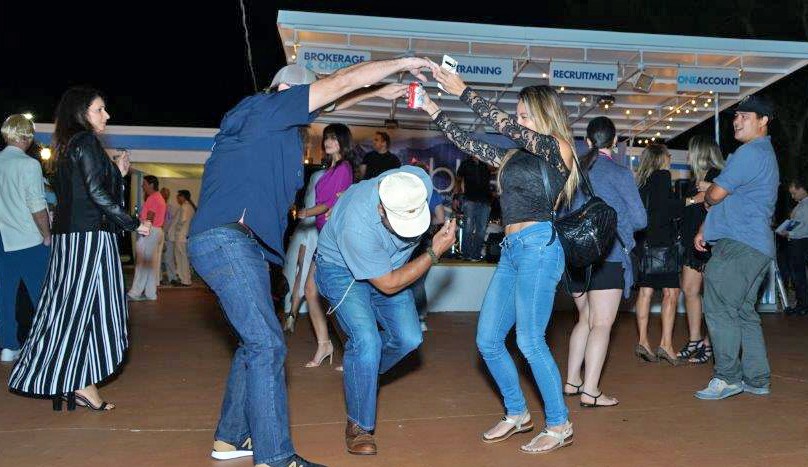 The event was lively! It included a Food Truck from
Wild Fork Foods
greeting you with farm-to-fork appetizers, food stations featuring selections of south Florida including Panko-crusted Alligator Bites, Key West Shrimp Cocktail Ceviche, Angus NY Roast, and Spicy Mojo Wild Boar Ribs.
The
Zero to Sixty
band kept the night ALIVE with 80's music, fun mix-ups, and their vibrant rock-n-roll energy.
Midway through the night, the MAIN ATTRACTION was unveiled, for the first time in years, and attendees were able to gain an up-close look at the
Original Miami Vice #1 filming boat from the 80's international Hit TV series Miami Vice
as well as take photos in the last Miami Vice Ferrari Daytona Spyder.
And the award for best looking goes to...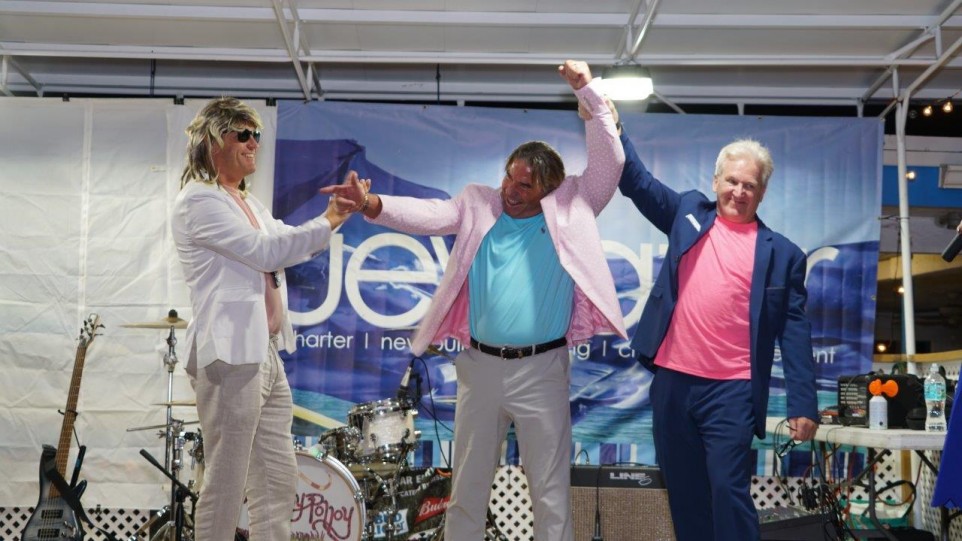 The event even had a
"Sonny Crockett look-alike"
contest, and the competition was STEEP! Winners were narrowed down by crowd applause, and only 1 Sonny walked away with the grand prize, an official Miami Vice gift basket!
Bluewater | One company, one complete service.
Providing yacht charter, yacht brokerage, crew training, crew placement, and yacht management. A full-service luxury yachting company that creates strong and lasting relationships with clients and crew.