How long are my certificates valid for?
When do my medical certificates run out?
How do I revalidate an MCA Certificate of Competency (CoC)?
How do I revalidate my GMDSS after 5 years?
How do I revalidate the commercial endorsement on my RYA certificate?
How do I download MCA application forms?
How long is my Notice of Eligibility (NOE) valid for?
It is valid for 5 years or 3 years following successful completion of an oral exam. The examination pass certificates must be less than 3 years old for issue of the CoC.
Can I work on British Flag vessels with a CoC issued by another country?
How do I apply for a Certificate of Equivalent Competency (CEC)?
How can I contact the MCA?
Helpline: +44 2380 329 231. You don't need to wait for the operator to ask you questions, you can just select 1 for Deck/GMDSS, select 2 for Engineering or Safe Manning, or select 3 for Certificates of Equivalent Competency. Alternatively, you can email them on deck@mcga.gov.uk, engineering@mcga.gov.uk, or cec@mcga.gov.uk.
Who can issue me a ENG1 medical certificate?
How do I apply for a British seaman's discharge book?
How long before I can do a resit after a "fail" result?
For externally moderated OOW 3000gt and Master courses, you may resit the failed exam as soon as you can organise a date with your training provider. You must resit any failed exam within 12 months of sitting the original. If you fail a second time, you must retake the whole course before re-attempting the exam. For externally moderated Engineering courses, you are able to resit the exam as many times as necessary without having to retake the course, up to 3 years following the date of the course completion certificate.
How do I fill in my Training Record Book?
How do I verify my sea time?
The PYA is authorised by the MCA, through the PYA ISO quality management standards, to verify sea service using the PYA Service Record Book (SRB). Your certificates and sea time (both present and retrospective experience) will be carefully checked and approved before being stamped into the SRB by the PYA.
Am I exempt from the yacht skills test?
This depends on whether you are qualified in a mechanical trade (diesel mechanic, fitter, etc.). If you trained outside the UK you will need a letter from the marine administration of the country where you did the trade saying that they would recognise your trade as relevant for the issue of STCW Engineering certificates. You will still need to contact the MCA for a Letter of Initial Assessment, outlining your qualifications and sea time/yacht time.
Do I need STCW basic safety training to get a job?
Yes! You will not get a job on a charter yacht without a STCW basic safety training, and it is required by the vast majority of private yachts. Any MCA coded yacht over 500gt will require all crew to hold a STCW basic safety training certificate.
I have an IYT Master of Yachts 200gt - can I do the RYA Ocean Theory course?
Unfortunately, no, even though the MCA recognises both RYA and IYT qualifications, the RYA will not accept the IYT Yachtmaster Offshore as a pre-requisite for obtaining the RYA Yachtmaster Ocean Theory course. You would have to complete the IYT equivalent.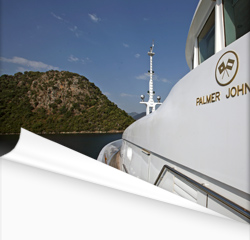 Need help ?
Feel free to contact for advice and assistance. Whether for career planning or training your crew, we are always happy to help !
Yacht training
We train more yacht crew than any other training provider