What is a superyacht ?
The term luxury yacht refers to a very expensive privately owned yacht which is professionally crewed. Also known as a superyacht, a luxury yacht may be either a sailing or motor yacht. (Wikipedia, 2008) In actual fact, any yacht over 24m is termed a super yacht. Any yacht over 100m is called a mega yacht.
What is the yachting industry?
There are currently over 30,000 yachts in the world ranging from 24 metres to over 100 metres that require professional and qualified crew. In the last few years the yachting industry has captured the attention of the media therefore creating an unprecedented amount of interest from potential crew world wide.
Where will I go?
Wherever there is water, you have the potential to go! Traditionally the yachting industry has been made up of a "summer season" in the Mediterranean (May to October), and a "Caribbean season" (November to April) although more recently the possibilities are endless with many yachts circumnavigating the world.
What will I do?
This is dependant on your skills and ambition. You will need to research the industry and form a plan based on your existing skills, interests and previous work background.
What salary can I expect?
This is dependant on the yacht. For entry level positions a salary of 2000 euros per month upwards would be the norm, but salaries can vary so much.
Will it be easy to find work?
That completely depends on what sort of person you are and how proactive you are in your search for work.
Will I have an employment contract?
Most large yachts employ crew under a contract. As a sea farer working under the British flag you should sign a "crew agreement" when you start work on the yacht. This is an official British Government contract signed by all sea farers. Many yachts will also have a separate contract governing standards of behaviour, leave etc. On smaller yachts, you may find that no written contract is provided. Although this is not correct, in the past this was the industry norm and you should not be unduly concerned when accepting the position.
Will I be tested for drugs?
More and more yachts, especially the larger ones, routinely test new crewmembers for illegal drugs and some have introduced regular 6 monthly or yearly testing for crew.
What hours will I work?
This isn't work for the fainthearted. During the height of the season, you may be expected to work 18 hour days. This is the hospitality industry so long hours and late nights are generally the norm. There are international rules governing the hours of work for people keeping watches on the bridge or in the engine room but for other members of the crew there are no limitations!
How can I get started?
Now that you've investigated the industry and decided that you would like to give it a go, you will need to prepare a great CV in order to secure yourself the best possible job. One of our crew agents will always be happy to advise on the best way to write a CV, however for new comers to the industry, it is essential that you sell yourself on your skills that can be transferred to yachting.
What training do I need?
In the first instance, the STCW95 Basic Training course is a great start; in fact you will find it difficult to get work without this crucial training. By enrolling in this course you have shown potential employers that you are serious enough about the industry to put yourself through some initial training. Additional courses for entry level deckhand candidates include the "UK National Powerboat Level 2 Certificate" (for tender driving) and for steward/esses looking for extra skills, flower arranging and silver service courses are all readily available. For more information, please contact our training department on training@bluewateryachting.com.
I've been working in a hotel for the last 3 years and fancy a change; would I adapt well to yachting?
Of course!! In many respects most of the skills you'll have gained in the hotel industry are easily transferable to yachting. These skills include laundry, silver service, bar tending, flower arranging, sommelier experience and many, many more. Likewise any additional skills such as nannying, massage therapy and hairdressing are also valuable.
I'm confused - some say there is a crew shortage whilst others say the opposite!
"Crew Crisis as superyacht industry grows" This is a typical message portrayed in the media at the moment. The answer is that both statements are true. There is no shortage of unqualified and inexperienced people trying to get into the industry, which is why it's essential that you make the effort to stand out from the crowd. There is a chronic shortage of qualified and experienced crew because of the explosive growth that the superyacht industry has experienced over the last ten year's.
Do I need a work visa?
Any future captain's or Head of Department will be able to help you with this when joining the yacht. For non US citizens joining a yacht heading to any US port, you will require the B1B2 visa. This is simple enough to get once you are employed on the yacht. For more information please refer to http://www.ukvisas.gov.uk. The UK flag uniquely does not have any visa or nationality restrictions when working onboard therefore employment is open to all nationalities.
I've heard that the industry can be very sexist, is this true?
All industries are susceptible to different forms of discrimination. Like any industry, the yachting world can experience discrimination in the form of sexism, racism and ageism. Practically speaking, due to the international nature of the industry you do not have the same level of protection against such discrimination as you would expect in shore side employment. Having said that, many people enjoy full and interesting careers without experiencing such problems.
How do I delete my crew profile ?
To permanently delete your crew profile, please send an email to info@bluewateryachting.com.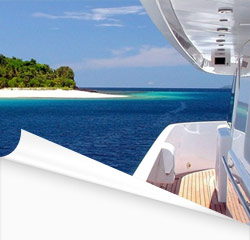 Need help ?
Whether looking for a yacht job or looking for the best yacht crew we place all positions on luxury crewed yachts
Crew placement
Bluewater are one of the largest and most successful yacht crew agencies