A life less ordinary
Management services
You can pick and choose from a number of services that we offer and create your own package
Mini ISM
From January 1, 2007, it has been necessary, under Annex 2 of the revised Large Yacht Code (LY3) for all Red Ensign flagged commercial yachts over 24 meters and under 500GRT to have a safety management system onboard.
The Mini ISM is a version of the International Safety Management (ISM) code; it is a legal requirement and a system of good practice within yachting. Mini ISM comprises of procedures and checklists for routine, safety and emergency situations as they apply to a particular vessel.
Bluewater has created a proven mini-ISM system which we adapt to the specific requirements of each yacht at a very reasonable price.
ISM & ISPS - International Safety and Security Management
Compliance with ISM and ISPS is obligatory for every commercial vessel of 500 GT or more. ISM and ISPS codes provide an international standard for the safe management and operation of ships, prevention of pollution and the security of the ship.
Bluewater are experts in the two codes and teach ISM and ISPS courses at our Training Centre.
We now offer a Safety and Security package to maintain the vessels value and ensure its legality for a low monthly fee. Working with the Captain and crew, Bluewater will produce the following customized manuals:
Safety Management Manuals
SOLAS Training Manual
SOLAS Fire Manual
SOPEP Plans
Towing Manual
Ship Security Plan
In addition we will provide a 24 hr Designated Person Ashore (DPA) and Company Security Officer.
Payroll Services - MCA approved contracts of employment
Seeing the regulatory issues and costs facing super yacht owners and yacht crews, we took the initiative to set up BW Management Services (Jersey) Ltd (BWMSL) in the Channel Islands to provide offshore crew management and administration services.
This provides offshore crew employment and payroll services, therefore eliminating any potential administration costs and Social Security contributions that may be due by the employee and the employer.
This significantly contributes to operational savings in the employment of crew on behalf of the Client.
We have developed a transparent payment structure to assist you in budgeting for your varying crew requirements over a 12 month period.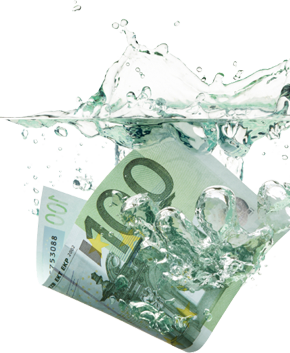 Finance
Delegating some of the day to day financial administrative functions of a busy yacht to a shore based office allows the Captain to concentrate on his primary duties
Navigating the yacht in a safe and seamanlike fashion and making sure that the Owner, his guests and charterers are well looked after. Bluewater can assist by offering the following:
Bank Accounts
Payment of Invoices
Monthly Accounting
Yearly Budgets