Dance the night away for a cause with bluewater USA
Bluewater is proud to sponor the Marine Industry Cares Foundation's 2nd Annual Chairman's Gala, January 28, 2017, a black tie gala fundraiser for the foundation and its Local Summer Marine Camp Programs.
The black-tie 'Masquerade Casino Night' will be held at the
Gallery of Amazing Things
in Dania Beach, FL. Bluewater USA is proud to be involved once again in this event. "Last year was wonderful. The array of people that support the MICF is ever growing. We are even more involved this year, and every year! It's important to promote the message that "The Marine Industry Cares" we care about our community, we care about children and families, we care about those less fortunate and those in need, and we certainly care about our industry. We will be sponsoring the dance floor and bringing some special entertainment that everyone will enjoy! Come paint the town blue with us!" Says Ami G. Ira, committee member for the Chariman's Gala and President of bluewater USA.
The event supports MICF and programs such as the Marine Industry Immersion Summer Camps and the MICF Youth Creative Arts Contest. The evening will be a night for South Florida's marine industry and the broader community to come together in support of children and families in need. Additionally, the MICF Chairman's Gala will serve to honor the 2017 Class of MICF Chairman Honorees. These are outstanding individuals and organizations who are named for their contributions to the Foundation and/or the community.
"Our
inaugural Gala
earlier this year offered a great start to 2016," said David Reed, Chairman, "and we look forward to next year's Gala really serving as a strong fundraiser and kickoff to a year of continued growth and positive impact for children and families in our community. This year we have a dynamic committee of a lucky 13, and we are excited about what they will bring to this wonderful event."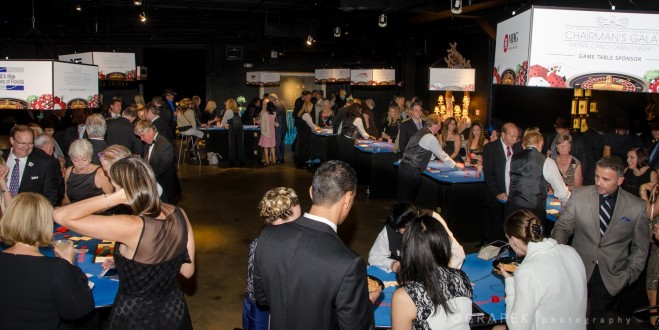 A beneficiary of the Gala, the
MICF Marine Immersion Summer Camp
was started in 2015 as a two-week program introducing high school students to the marine industry through field trips to local businesses, camp visits by industry professionals, and hands-on STEM [science, technology, engineering, math] projects. The projects included a boat propeller design and race challenge and a ROV build challenge run under the guidance of both industry professionals and local engineering teachers. The summer camp began with just one school in 2015 and expanded to two schools in 2016. The goal is to continue increasing local schools participation to help grow our Summer Marine Camp Program.
About MICF
The
Marine Industry Cares Foundation
is a local maritime industry non-profit organization whose goal is to unite people in the marine industry with others in the local community to harness all resources available to help improve the lives and chances of children, families and people in need.
For more information, visit
www.MarineIndustryCares.org
.
To RSVP for the Marine Industry Cares Foundation's 2nd Annual Chairman's Gala, please
click here
.
Related news
Learn more about this subject