World Oceans Day in Antibes: the bluewater beach clean-up!
World Oceans Day was officially launched in 2003 and is now a global event occurring every year on 8th June. This initiative encourages people to help clean up our oceans and beaches, as well as promote the cause throughout the year.
Crowds of people collaborate all over the world by setting up events, fundraising and doing their bit to help the environment.
We need your help !
Bluewater is organising a beach clean-up in Antibes to support this fantastic initiative and we are inviting crew and local businesses to join us – everyone is welcome!
The clean-up will start at 5pm on Wednesday 8th June, at the entrance to the Royal Beach (16 boulevard Maréchal Leclerc, 06600 Antibes) and will be continuing along the whole of Salis Plage!
You can register for this event here:
www.bluewateryachting.com/club/events
If you have any further questions, please do not hesitate to contact Ashleigh on
ashleigh@bluewateryachting.com
.
The bluewater team looks forward to seeing you there!
Contact information
Related news
Learn more about this subject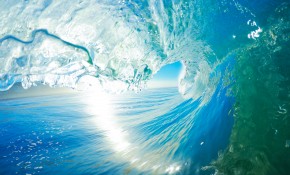 In 2008, the United Nations passed a resolution stating that from 2009 World Oceans Day would be on June the 8th every year. Its main objective is to raise awareness of the importance of water and oceans and the way they affect many things such as global warming, the world's economy and human health.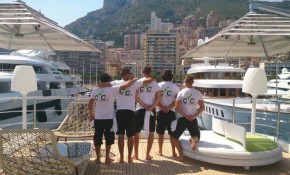 Sometimes something happens to remind us just how small the yachting industry really is. And what extraordinary friendships are forged across oceans and through seasons of exhaustion and laughter. I spent last week thinking about a man I had never met. I thought about him as I walked around Cap d'Antibes at sunset, looking across the blustery Bay of Angels and up to the mountains.