What procedures do you have in place?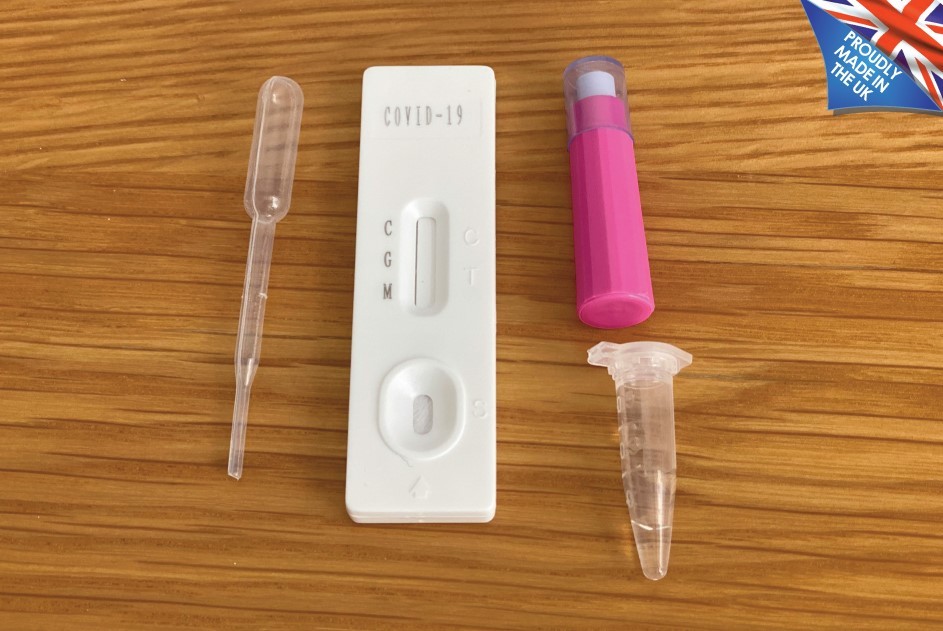 As we approach the 2020 yachting season in the Mediterranean it is vital that yachts have procedures in place to respond to the COVID-19 threat and this is why Bluewater is working with a respected UK manufacturer to provide COVID-19 antibody test kits to the yachting industry.
We're doing our part to help kick start the industry back in to action
There is a general consensus among public health authorities that testing will form a key part of our response to the COVID-19 threat that has profoundly changed the world as we know it.
The CE Approved UK manufacturer of
COVID-19 antibody test kits
are now available to you on the YachtShop, our new online store.
While there is no definitive solution to the COVID-19 crisis currently, we hope that this test kit will provide reassurance to yacht captains, yacht crew, yacht owners and charter guests during these difficult times.
CE Approved COVID-19 Test Kits
• They can be administered onboard by the crew member certified to give medical care.
• They give a result within 10 minutes.
• The results show whether you have developed the antibodies to the COVID-19 virus.
• They are manufactured in the UK to the highest quality standards and the manufacturer is ISO certified.
• A portion of the proceeds will be donated to the
Institut Pasteur
.
We appreciate there are many questions, this is all still new, and no-one has all the answers right now.
Every day new discoveries are being made, it's a first for all of us with a lot of unknowns.
For professional use only
Aren't they only for professional medical use?
These tests are not available to the general public and are for professional use only. It is supplied to ships and professionally crewed yachts subject to the condition that the test be administered by a medical professional, or if not available, the holder of an in-date Certificate of Proficiency in Medical Care at Sea (STCW Section A – V1/4).
The best response is to test
Why are we selling these tests?
The yachting industry is subject to the same economic declines as we are seeing around the world, and following conversations with our own management fleet and yacht owners, we realised we needed to take action and help yachts.
If a crew member wants to join a boat, guests want to charter, or an owner wants to come onboard, for some they feel safer checking for the virus antibodies in their system first.
These are the yachts purchasing the tests, and we are donating proceeds from the sales to the non-profit Institut Pasteur to aid their research into diseases.

YachtShop
We are hoping to see a decent Mediterranean season, and the best response to this virus is to test – we recommend safely testing crew, owners and guests before everyone spends time together in close quarters onboard a yacht.

For further information on the COVID-19 Test Kits please visit the YachtShop.
We realise that the COVID-19 crisis is evolving every day and we will continue to update this page with the latest information.
Where are we?
We hope you are all staying safe and not giving up hope of the industry reviving this year.
Our Fort Lauderdale crew office has reopened and in Antibes and Palma the crew and training agents will be back in the office shortly
- in the meantime emails and
incoming jobs
are being monitored, so please keep in touch,
keep checking in
and we look forward to speaking to you soon.
Our ONE Account captains and management companies have direct access to the crew database
, to search the profiles, download CVs and contact you directly so please ensure your contact details are correct.