Competition and Raffle Prize winners!
First off a HUGE thank you to everyone who made our Crew Day and Masquerade Party amazing!! Was that or wasn't that one of the best party's that
Antibes
has ever seen?!
Every April we host a gathering to celebrate the beginning of the season for all crew to get together, let their hair down and have a big blow out before the start of their busy season and I think we really did smash this one!

With over 1800 people in attendance, our team worked super hard to produce the best party of the year (Well... until our next one).

We also raised a whopping 1109euro for the Antibes Lifeboat SNSM and Eco Crew!!!
A massive thank you to everyone who came and made the day so special! Thank you to the companies who helped to fund the event – with special thanks to our main sponsor
inter-nett
, Fred Animation and
Deco-flamme
who help us year after year with lighting, sound and special effects,
EGP
, the beverage provisioning company who provide us with the free bar that we all love!
Roni Fleurs
for our wonderful flowers that we had for our flower arranging competition,
Gourmet Deliveries
for both their hard work and dedication to help make our famous annual Chef competition what it is today, Flashbox for the amazing photo booth, Loic Bisoli for such spectacular photo memories and also to our super awesome team at bluewater for putting the event together and helping it all run smoothly, and last but certainly not least the Royal Hotel- Cafe Royal and their staff for their amazing patience, smiley faces and awesome hospitality.
The winners of the competitions!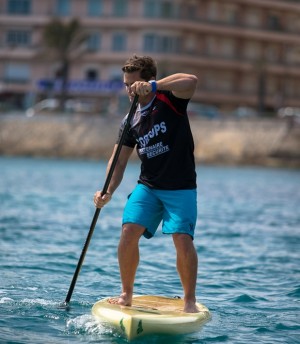 Paddle Board Winner Steve Paollini
Napkin Folding:
1st Jimmy Thatcher
2nd Oriel harmer
3rd Graeme
Paddle Boarding:
1st Steve Paollini
2nd Emerson Carlin
3rd Kevin from MY Kingdom
Chef:
1st Nicholas Taylor
2nd Bjorn Eia
3rd Christopher Blackburn
4th Ulysses Buquen
Flower:
1st Jason & Katrin
2nd Steven & Bianca
3rd Adam & Ivy
4th Oriel & Caroline
Raffle Prize Winners!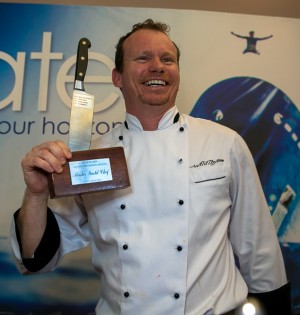 Chef Competition Winner Nicholas Taylor
Grapevine - 1 week stay: Alex Zarkov
Freedom - Go Pro: Paul Grout
G Travel - voucher 500euro: Matt Green
The Driver - 300euro: Bertus Van Deventer
Golden Beef Voucher – meal for 2: Ben Bayliss
Royal Hotel - 1 night stay: Natalie Fisher
Antione Pierini: Glass Vase: Chris Allix
Secrets du Cuisine - Cocotte (French Oven): Peachy Butterfield
Gourmet Deliveries: Luxury Hamper -Karen Hockney
Crew Eyewear – 1x pair of Sunglasses: Faith Gibbie
Bluewater voucher - 250euro: Ian from AJ Marine
PYA- 1 year membership: Michael Ebsworth
Surf Yachts –Blue Lady Breakfast for 2: Richard Ward
To claim your prizes please come into our bluewater crew & training office and speak to Ashleigh or Lizzie.
Check our website and
Facebook
for photos from the event & if you have any suggestions for our events team, please get in touch! Otherwise, we look forward to having more fun with you are our next event!
Related news
Learn more about this subject