BLUE PLANET – Reduce plastic waste
The
charter
,
brokerage
and
crew company
, which operates offices in yachting hotspots around the globe including Antibes, Fort Lauderdale, Palma and
Monaco
, has decided to reduce plastic on their stands and yachts at all yacht shows, starting with the 2018 Monaco Yacht Show.
Bluewater is campaigning for all crew to reduce plastic waste onboard, allowing charter owners and guests to move towards recyclable options, such as these Tetra containers.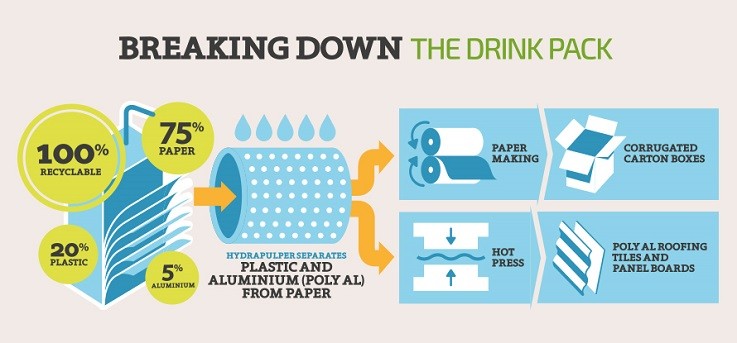 The product is composed of 80-85% of recycled material and is 100% recyclable. These containers are also safe to reuse and contain spring water from Aguas de Sierra Bonela, Málaga (Spain).
Bluewater will be handing out complementary samples to all who visit their stand QC14 at the
Monaco Yacht Show
, located by the Yacht Club entrance, as well as for those clients who step onboard M/Y
THE DEVOCEAN
, on display at the show. We will also provide recycling containers on our stand.
The aim is to help minimise the impact of pollution on the ocean, by encouraging all crew and guests to live a low plastic life, on and off board.
Facts on plastic
"It is estimated that 8 million tonnes of plastic enter the ocean from coastal communities every year. That's enough to fill 15 carrier bags for every metre of coastline on the planet. As a result, plastic litter has been found in marine environments across the globe."

In 2018, It is estimated that 8 million tons of plastic will end up in the world's oceans - That's one garbage truck full every minute.

There are more particles of plastic in the ocean than there are stars in the galaxy, and by 2050 there could be more plastic in the ocean than fish.
Top tips how to reduce your plastic footprint onboard
 Implement a filter system with a tap on board, while equipping the yacht with refillable, non-plastic water bottles.
 Prioritise reusable options over disposable ones, from coffee cups to water bottles and carrier bags.
 Make the most of the charter destination by exploring the local farmers' markets with your chef.
 Choose glass wine bottles with natural cork stoppers, rather than plastic stoppers or metal screw caps that contain BPA in the lining.
 Speak to your crew about purchasing in bulk where possible to avoid single-use plastics, as well as opting for refills for cleaning products.
 Bamboo tooth brushes and toiletries.
 Replace plastic straws with a sustainable option such as bamboo, paper or steel.
 Avoid cosmetic products with microbeads, or even go a step further and opt for 'naked' toiletries that come in solid bar form and don't require plastic packaging.
 Choose a metal razor with replaceable blades rather than a plastic, disposable one.
 Assist in beach clean ups at the beaches close to your port of call.

You and your crew can make these simple choices to reduce plastic waste during your time onboard.