Bluewater at Fort Lauderdale International Boat Show 2017
This November, the gates will open again on one of the yachting world's most spectacular
events
: the Fort Lauderdale International Boat Show. Running between 1st and 5th November 2017, the 58th edition of FLIBS will showcase over 3 billion dollars worth of
yachts
spread over more than 3 million square feet, and welcome over 100,000 visitors to the palm-lined docks of Fort Lauderdale.
Some of the
finest superyachts on earth
will be for sale at FLIBS, along with over 1000 other vessels, including sport fishers and performance yachts, jet boats and tenders. The show is renowned for its global launches, with press and the yachting industry lining up to see the latest yacht designs, ground-breaking new-build projects, new marine technology, and the hottest superyacht watertoys.
As the largest in-water boat show on the planet and covering all aspects of the yachting life, the
Fort Lauderdale International Boat Show
is imbued with an incredible, infectious energy, and the
bluewater team
will be there in force to show our clients, crews and yachting enthusiasts the absolute best of FLIBS 2017.
Exhibitors
Over 900 exhibitors bring their products and services to FLIBS, spanning every imaginable facet of boating, from marine tech to interior design to food and drink, as well as supercars and helicopters.
Whether you're looking for a yacht to buy or build, looking for a new marine communications system for your vessel, or researching new charter destinations or marinas, this show is the perfect place to plan your luxury yachting experience.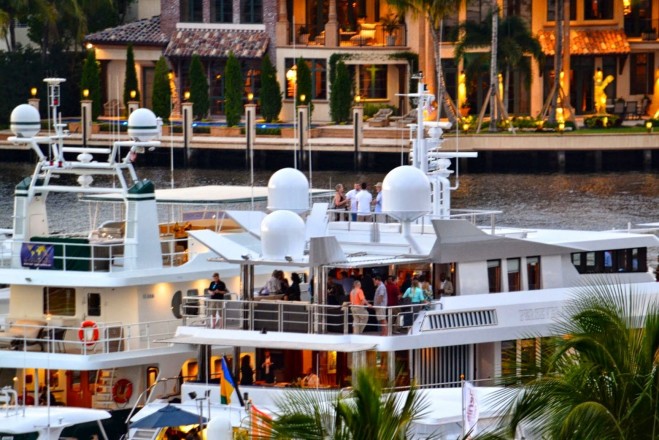 Bluewater at FLIBS 2017
Bluewater's 2016 merger with major US industry players, Crew Unlimited, CU Yacht Charters and International
Crew Training
has powerfully expanded the bluewater reach across the Atlantic to Fort Lauderdale. Now a truly global company, with two Fort Lauderdale offices providing
yacht brokerage
,
yacht charter,
yacht management
,
crew placement
and crew training, the bluewater team will be out in force at FLIBS 2017, and will be delighted to organise VIP yacht viewings for our valued clients, and meet with crew and yachting enthusiasts.
The bluewater team will also be present to welcome you to The OASIS, an exclusive Captain & Crew Lounge at the Swimming Hall of Fame, throughout the show.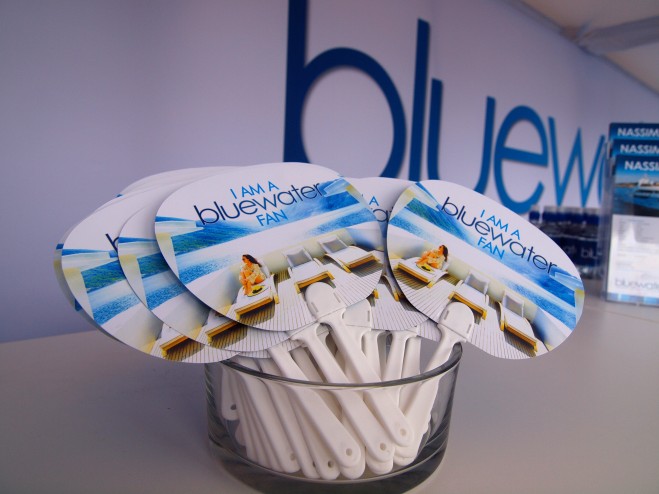 Entertainment & VIP Experiences
FLIBS is a hugely exciting event, with a dazzling programme of events and entertainment, from glamorous parties, to thrilling watersport displays and crowds gathering around the latest-model supercars parked along the water. Thousands of people pour through the gates each November, wandering the docks admiring the superyachts, watching live bands perform at waterfront bars, and relaxing with a drink at floating cocktail lounges.
If you would prefer a quieter, more refined FLIBS experience, the Windward VIP Club Experience offers an elite private dining area, open bar, delicious food, as well as luxury water taxi transfers.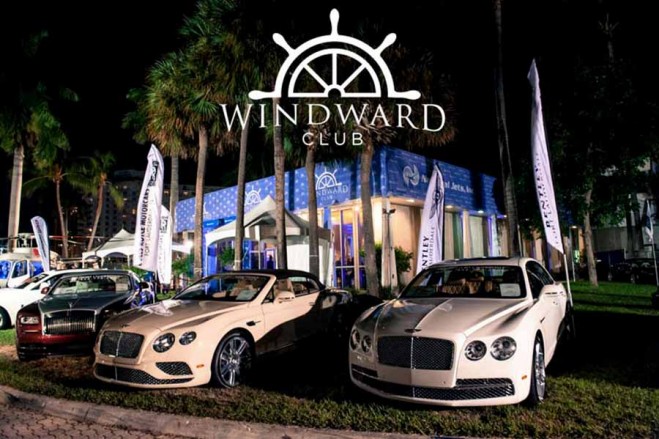 Industry Seminars and Fishing Clinics
The Fort Lauderdale International Boat Show is considered a barometer of the state of the yachting industry, and no doubt there'll be a lot to discuss in 2017, with the upcoming Caribbean season inevitably impacted by Hurricane Irma. One can expect a strong sense of camaraderie and solidarity at this year's event, which will surely make it a show to remember. There's also a great program of seminars, including boat handling and sport fishing workshops to fishing clinics for kids.
The Venues
Fort Lauderdale is known as the 'yachting capital of the world', with its network of canals winding beneath skyscrapers and past grand mansions, superyachts docked at backyard piers under waving palms. FLIBS is an important event in this city, with seven fantastic venues connected by a network of water shuttles, VIP launches, and show buses. 2017 show locations are comprised of: the
Bahia Mar Fort Lauderdale Beach Hotel
& Yachting Center, the Hall of Fame Marina,
Las Olas Municipal Marina
, Hilton Fort Lauderdale Marina, Sails Marina, Hyatt Regency Pier 66 Marina, and the Greater Fort Lauderdale/Broward County Convention Center.
Please contact
your broker
if you would like a tour of any of the yachts on display.
We look forward to seeing you there!
The bluewater team