Introducing Bertrand Mattei, Bluewater's New Head of Charter Management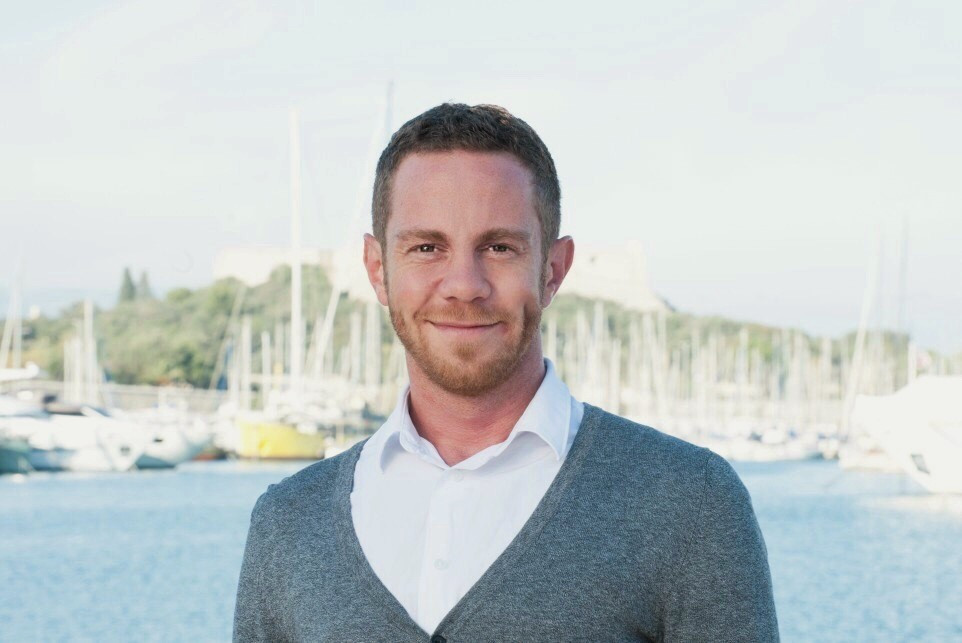 What better way to introduce a person than with their own words? We sat down for a short Q&A with 'Bertie'.
Q: How many years have you been working in yachting?
15 great years. I started in the industry in 2007 at the age of 21, doubling as a charter broker and charter manager for a French company in Antibes. I've built my charter experience with different challenges since then, including setting up a superyacht charter department for a London-based merchant bank. I get a kick out of a challenge, and love bringing fresh ways of thinking into what is often quite a traditional industry.
Q: When did you join Bluewater?
I joined Bluewater in 2016 as a Charter Manager. I've always wanted to work for Bluewater, so I just sent an email to Peter Bennett (co-founder of Bluewater) to let him know I was interested in joining his company…and in a few weeks it was done! It was one of those career moves where destiny played a part.
Q: What are 3 key things you have learned in your years in this role?
That it's pointless to try to do things like the others. People want to work with you because they like your style, so just assume your style!
That your team is the most important factor. You can't achieve anything if you don't have the right people in your team.

That the only

thing you won't see about a yacht when you are on board, is the shape of the yacht. So don't choose a yacht because it has a nice exterior shape!
Q: Are you currently looking for yachts to expand the Bluewater charter fleet?
Yes, absolutely! Charter demand is huge right now, and yacht owners who aren't chartering their vessels out are missing out on potential revenue they can use to offset their yacht's running costs.
We're always looking to expand the charter fleet, particularly any yachts over 28m. Recently built yachts are particularly attractive to the charter market, but we've also got yachts that have been chartering for 20+ years and which remain very popular. There's a market for every type of yacht, and our Charter Management Division specialises in identifying and targeting that market.
If you're considering chartering your yacht out for the first time, or aren't getting the results you wanted from your current charter manager, please just give me a call for a chat. We'll have a strategy session on how we can do things differently and get the outcomes you want.
Q: Where does the Bluewater charter fleet operate?
We have the capacity and expertise to manage charter yachts all over the world. The Bluewater charter fleet is currently Med and Caribbean based, but we have managed charter yachts across the Pacific, Asia, Indian Ocean, and even down to Antarctica. Bluewater has global reach, so whether your yacht is in Antibes, Australia, or Alaska, we can market your yacht to the world.
Q: We are excited about your fresh energy. What do you hope to bring to Charter Management?
A more modern approach, and maybe a different mindset. The way I see it, yacht owners are our business partners. Brokers are our clients. There should be no rivalry between brokers and charter managers. I want to make it a symbiotic relationship that works for everyone.
Q. The Charter Management Division is evolving; we also welcome Becki Milton as a Charter Manager. What will Becki bring to the team?
Becki has an unrivalled network of Captains, thanks to the years she spent in the Crew Placement and One team at Bluewater. This will be a huge asset on many levels. This is a woman who knows the industry, and our company, inside out. We're lucky to have her.
And Finally…
Remember we said there's no better way to introduce a person than through their own words? Well, in this game, there's one better. The words of a yacht owner.
This is what the owner of M/Y Salt has to say about Bertrand Mattei, Bluewater's new Head of Charter Management.
"Bertrand never gives up on anything. He always has a plan that he builds step by step until he achieves his goals, and always has the best interests of us and our yacht at heart."
Bertrand Mattei will fight to promote your yacht as he does every yacht in the Bluewater fleet. It's an exciting time to charter your yacht through Bluewater