Set Anchor at These Luxury Mediterranean Destinations
The Mediterranean is as diverse as the people who live along its coastlines. From the history-laden Greek islands, to the quaint appeal of the Italian ports, the glamorous luxury yachts of the
French Riviera
, the minty scent of Morocco and the golden sands of Spain, there's a lot to be seen and experienced. Everywhere you set anchor there is something unique that will surprise even the most seasoned traveler and sailor. of course, no places are created equal. Here's a handpicked selection of
destinations
that smack of luxury and good taste.
French Riviera
Any such list that does not start with the
French Riviera
is simply not giving it the respect it deserves. For more than two centuries now, Côte d'Azur, as the natives call it, has been hailing aristocrats, artists and other influential people, wishing to get a taste of this unique experience. The French Riviera immediately conjures up images from Fitzgerald's Tender is the Night and the charms of these long-gone times that you can still sense in certain places. of course, the Riviera is very diverse in itself. Whether it's the always eventful Cannes, the elegant Monaco (hosting the popular
Monaco Yacht Show
) or historic Antibes, be sure to travel around and get a taste of the uniquely French douceur de vivre. And naturally, don't forget to attend the regatta
Les Voiles de Saint Tropez
taking place now.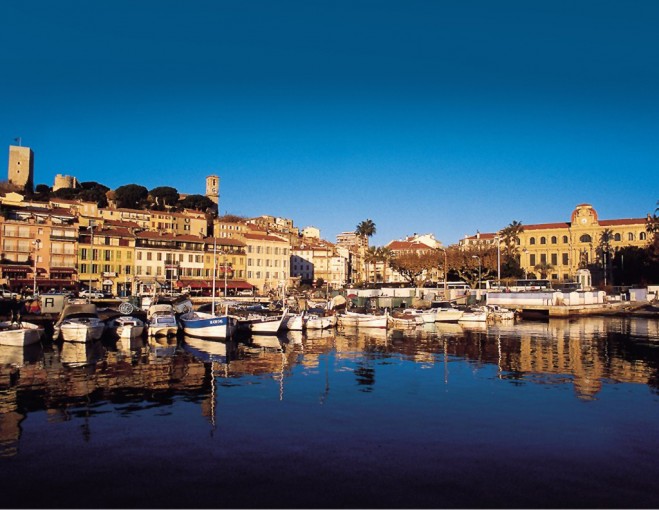 Old Port of Cannes
Croatia
While not enjoying the same popularity as France, it's only a matter of time
Croatia
took its place among high-end luxury destinations. A recent EU member, Croatia has enjoyed a growing tourism sector. With its pristine nature and picturesque beaches, the country has become popular as "the Mediterranean as it once was". But don't think that's what Croatia is all about. Set anchor at Dubrovnik and you will discover a culturally rich modern hub with a lot to offer. Be sure to try the Croatian take on Mediterranean cuisine in Dubrovnik's numerous luxury restaurants. For more taste of the Croatian coast, try Rijeka, the third largest city and make yourself at home in one of the numerous
exclusive hotels
.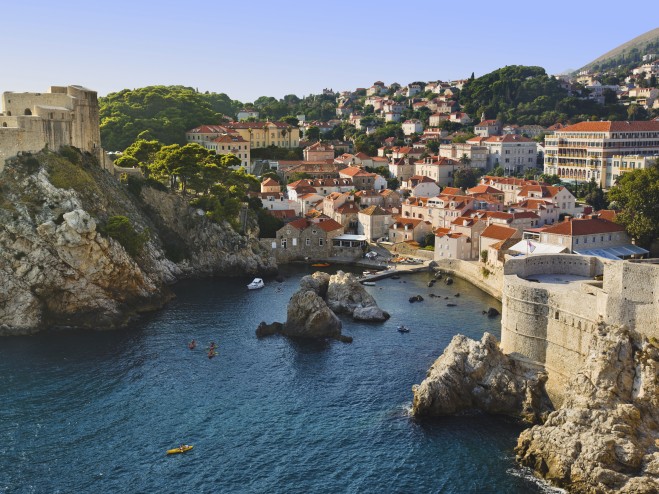 Italian Riviera
Neighboring Italy is no less abundant in attractive destinations, each one with a unique spirit of their own. Historic villages that take you back in time, luxurious ports and resorts, authentic food and marvelous wine, the
Italian Riviera
has got you covered. For the fullest possible experience don't miss the port of San Remo. Striking a great balance between tradition and contemporary luxury, it offers a wide variety of opportunities – be it crystal-water beaches, historic buildings, exclusive boutiques and shopping centers, casinos, or elegant restaurants. And, of course, a beautiful port for luxury yachts. If you want to go even more traditionally Italian, certainly pay a visit to the small fishing village of
Portofino
. A host to celebrities and affluent people from around the world, Portofino boasts a picturesque setting, a beautiful 16th century castle and many exclusive bistros, offering traditional cuisine at its finest.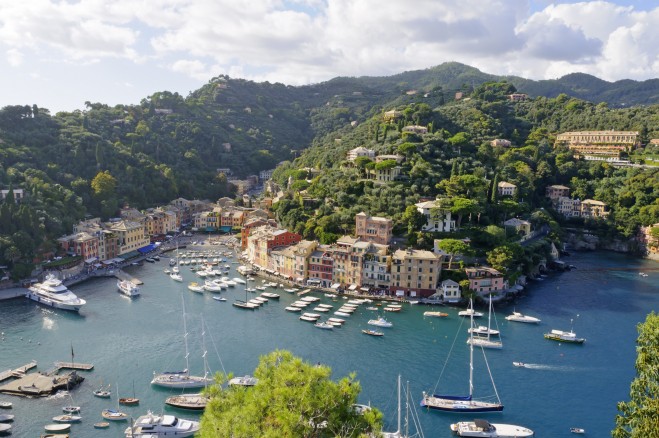 Portofino
Greece
Since we are obviously drifting east, let's take a look at the
Greek Mediterranean
. With its labyrinth of islands, teeming with beaches and resorts, waiting to be discovered, Greece is the perfect destination for the sailor at heart. It's impossible to list all the islands that deserve your attention, each one giving its own spin on Greece's rich history, culture and cuisine. Among them, Chios, the fifth largest island, is a must-see. A transportation hub of the past, Chios has preserved a lot of its history, blending it with a modern atmosphere that can satisfy an elegant taste. Corfu is the place to go if you want to relax in one of the abundant high-end villas the island has to offer. of course, Corfu has a lot more to offer – beautiful architecture with French and Italian influences, a historical old town and a popular golf club. Luxury yachts are everywhere because the island's dimensions make it the most convenient type of transportation.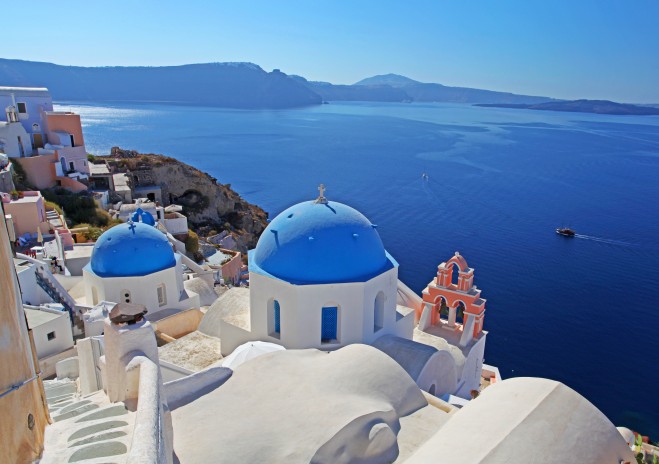 About the author
Blogger
The first thing about me is that I love travelling. So far I have been to a few European countries and the United States, but one day I want to make a trip around the world. In my spare time I like reading books, jogging, growing vegetables and planning road trips and hikes to beautiful places. I am a psychology graduate that is eager to learn something new every day.