Croatia
The Mediterranean As It Once Was
Croatia offers a rare blend of glamour and genuine authenticity giving it the reputation of 'the Mediterranean as it once was'.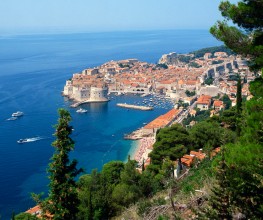 Photo gallery
The Dalmatian Coast boasts kilometres of exquisite coastline with hundreds of offshore islands, warm, crystal clear waters and stunning scenery. If you are in search of glamour and glitz, the lively towns of Dubrovnik and Hvar are known as the
St Tropez
of Croatia. Whilst the island of Vis offers peace and quiet with secluded coves ideal for snorkelling or visits to organic vineyards.
Visiting Croatia you will experience a magical feeling that is difficult to match and impossible to forget.
Top Tips
See the glowing blue sea inside the Blue cave on the island of Biševo near Vis.

Lose yourself wandering through the weaving cobblestone streets of Dubrovnik that lead you from the city gate to Sponza Palace to the harbour.

Indulge your senses in the flavours and aromas of the Mediterranean menu at the Restaurant Pjerin, Villa Dubrovnik.

Enter a sanctuary for the senses at the Spa at Lesic Dimitri Palace, Korcula.

Croatia yacht charter

Create an exceptional holiday experience
Luxury yachts
Charter Croatia onboard a luxury yacht