Greece & Turkey
A Trip Back In Time
Explore the wonders of Greece, the stunning mosaic of islands, impossibly blue waters, lush green landscapes, plunging volcanic mountains and hidden beaches - just some of the jewels on offer.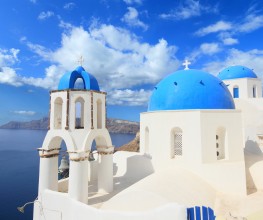 Photo gallery
Each group of islands has its own individual character, flair and delights with alluring blends of natural beauty, incredible cuisine, relaxing coastlines and buzzing nightlife. Resulting in unlimited possibilities for an unforgettable holiday experience.
With one foot in Europe and the other in Asia, Turkey is where east meets west. Its heady mix of oriental splendour and mystery added to exceptional tranquil waters and pinewoods dotted with ancient ruins offer exceptional locations to enjoy.
Top tips
Indulge in mojitos and midnight seduction in the glassy elegance of Bill & Coo's poolside lounge bar.

At sunset, walk around to Chora's famous cliffside windmills to watch the golden light fan over the high-arcaded houses in the area known as 'Little

Venice

'.

Greece & Turkey yacht charter

Create an exceptional holiday experience
Luxury yachts
Charter Greece & Turkey onboard a luxury yacht