For those seeking tropical bliss on charter, the
Bahamas
will be an extremely good option in winter 2017/18, as the enchanting island nation has escaped the wrath of the recent hurricanes and are as beautiful and welcoming as ever.
The Exumas
The Exumas are a dreamy archipelago of 365 islands and cays, where coconut palms shade rustic beach bars, and sandbars of dazzling white rise out of a turquoise sea. Powder-soft beaches fall gently into shallow, translucent water, and under the surface, a riot of life clamours for the attention in a glimmering wonderland of coral reefs, underwater cave systems, and shipwrecks.

On a yacht charter in the Exumas, you might kayak into the cave at 007's Thunderball Grotto, dive the swirling 'Washing Machine' at Highbourne Cay, or relax on the picture-perfect Tropic of Cancer Beach, where Johnny Depp finished his days filming Pirates of the Caribbean with a plate of fried lobster and a cold beer at Santana's beach bar. You will definitely want to drop anchor at Harbour Island to see the famous pink sand beaches, or cruise across to pretty Eleuthera, where you will find more pink beaches, a great surf beach, and an inland blue hole.

A Bahamas yacht charter is full of incredible memories, as you swim with the gentle nurse sharks and sting rays that gather around Compass Cay, fish for wahoo and tuna in the deeps, or snorkel above the wreck of a drug-runner plane that crashed in the shallow waters of Norman Cay. Children will also be in their element on charter in the Exumas - whether hunting for sand dollars, digging for pirate treasure, or feeding lettuce to the friendly Bahamian iguanas. No-one of any age is immune to the charms of the famous swimming pigs of Big Major, who swim out to the yachts to beg for your attention.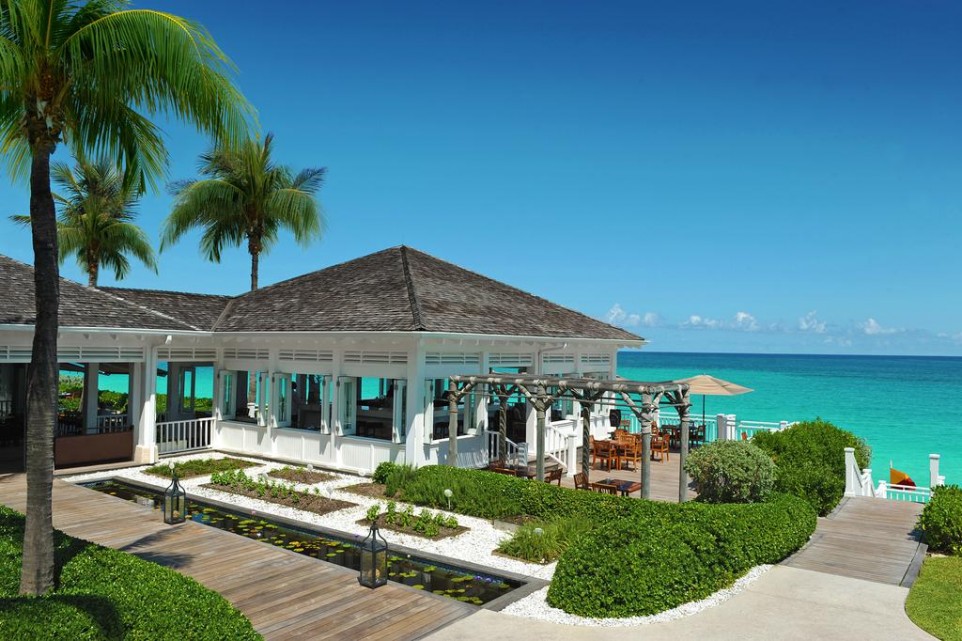 The bewitching appeal of the Exumas lies in their natural beauty, with the Exuma Cays Land and Sea Park a particular highlight. In this wild paradise you can kayak up turquoise canals lined by mangroves, snorkel or dive the most pristine reef in the Bahamas, or take a gentle hike across Shroud Cay, where the blinding blue water swirls around the sand like a vision out of a dream. The stunning anchorage at Warderick Wells forms the centre of the park, a fascinating island of rocky bluffs and blowholes, an old Loyalist plantation, and a giant sperm whale skeleton resting on the beach.
Each day of a Bahamas charter you relax a little more, as you dive off the yacht for conch shells on the seabed, climbing back on board to hand your catch to the private chef to turn into a delicious ceviche salad for lunch. After a happy day exploring deserted islands and swimming in sunlit seas, you will dine under the stars on deck, or at lantern-lit tables on a remote sandbar surrounded by the moonlit sea. It's all too easy to forget about the world out here.
Yet for all their tranquil beauty, there are refined pleasures to be found in the Bahamas too - perhaps a fine dining meal at Sandals Emerald Bay on Great Exuma, a round of golf at One & Only Ocean Club Bahamas, or a meal at Nobu before hitting Atlantis Casino back in Nassau. Or of course, you could just ask the captain to order a masseuse out to the yacht as you drift through one of earth's great paradises, smelling the salt in the air and feeling the breeze on your face as your cares drift away on the afternoon tide.
How better to leave winter behind than with a luxury yacht charter in the Bahamas with bluewater?
Contact Ami G
. Ira, our charter specialist on on +1 (954) 653 0569 or
ami@bluewateryachting.com
to book your next luxury yacht charter.