The Bahamas is world renowned as a destination for yacht charters and sailors, steeped in history and lore, and with so much to see and do, you won't be disappointed no matter what type of trip you are looking for, with something for everyone.

You can reach the Bahamas with just an overnight sail from South Florida, arriving at the perfect white sand beaches and idyllic anchorages.
Plundering, looting and smuggling on the high seas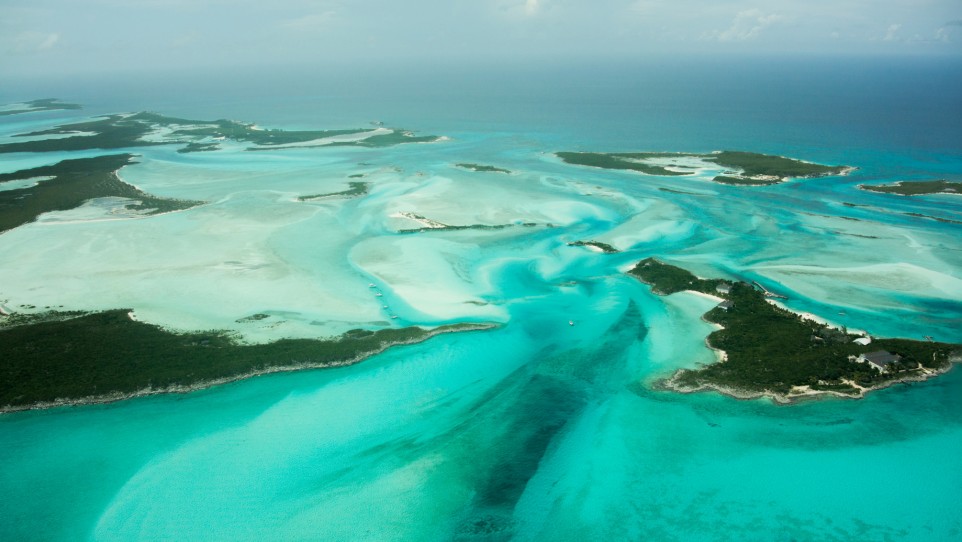 The Bahamas wasn't always the desirable destination it is now; in the early 1700s the Republic of Pirates (run by privateers turned pirates) was based in Nassau. Henry Jennings, the ruthless British Privateer, fled to the Bahamas on his ship 'Fancy' loaded with loot plundered from Indian Empire trade ships, and he became an unofficial 'Mayor' of the growing pirate colony. The infamous Edward Teach, or "Blackbeard" as he was known, was voted in as the Pirates' Magistrate to enforce law and order as he saw fit. Britain managed to take back firm control of the Bahamas by 1718, forcing the pirates to flee, and created a new motto for the Bahamas: Expulsis Piratis – Restituta Commercia, Latin for Pirates Expelled – Commerce Restored.
In 1919 the US passed the 14th amendment prohibiting alcohol, which started a very lucrative smuggling business for the Bahamas, and they enjoyed many years of rum-running to the US! Americans would also flock to Nassau where they could drink legally and gamble in the casinos. This prohibition ended, along with the Bahamas' riches, in 1933.
The Bahamas then overhauled its facilities, services and accommodations to improve tourism, attracting high-end visitors like celebrities, politicians, and socialites, with American money and British titles flocking to the area. Luxury homes were purchased for use in the winter months and the more reclusive riches bought their own Out Island cays - the Bahamas was thriving once again.
Where to go and what to do
The Bahamas is protected by one of the world's largest barrier reefs, providing safe cruising grounds and many amazing spots for diving and water sports.

Out Islands - Ask your captain to take you round the "Out Islands" to discover secluded beaches, exotic wildlife, outdoor adventures and miles of untainted natural beauty. The Out Islands are the names given to all the other Bahamian islands other than Nassau and Grand Bahama, offering a perfect island-hopping yacht charter holiday, and they actually make up 84% of the Archipelago's land mass. A cruise around these Out Islands will bring you to the best beaches; it's a water lovers paradise offering up amazing snorkelling and diving spots, fishing, kayaking and sailing.

Eleuthera is the place to head for total relaxation and seclusion, and from here a visit to its chic neighbour, Harbour Island, is a must. Harbour Island is the prettiest of the Bahamia islands with its 18th century water-colour pastel painted houses, purple morning glories and sky-blue plumbagos lining the white picket fences, not forgetting its famous and well photographed pink sand beach. This island attracts high profile celebrities with Bill Gates, Lenny Kravitz and Mick Jagger, to name just a few, favouring this idyllic location. Be sure to pop to Arthur's Bakery for a cinnamon roll and coffee one morning, and you should also try their jalapeno and cheese bread which is famous amongst the luxuriant locals. For dinner, try 'Ma Rubys' restaurant; she is the island's most famous matriarch and a visit to her restaurant in Tingum Village is a must, with friendly service and great food.
The Exumas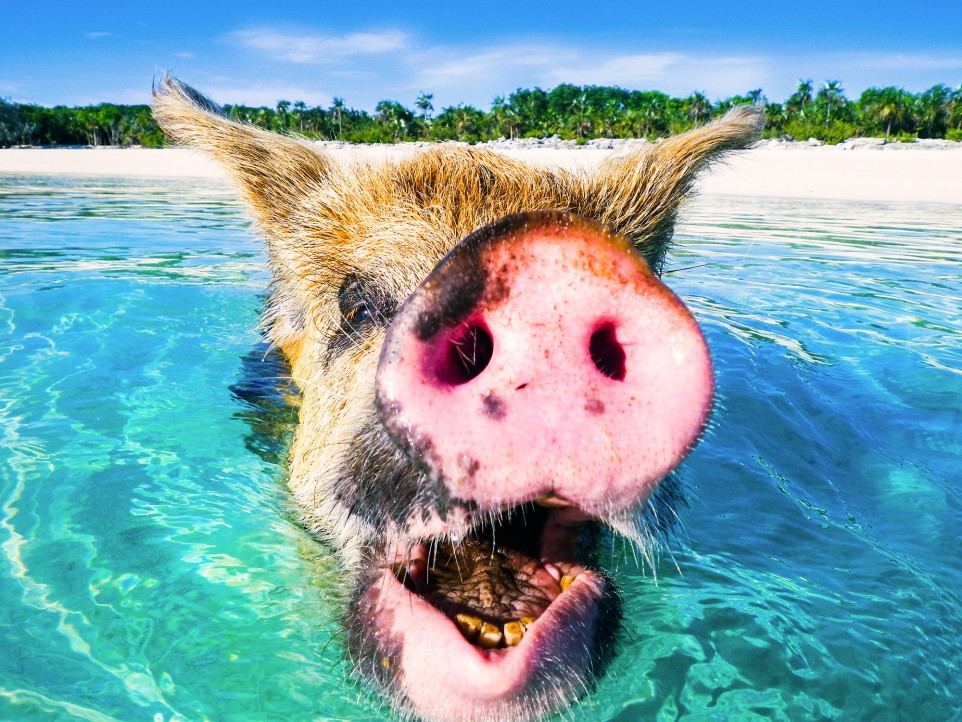 The famous swimming pigs in Exumas
The Exumas is an exotic collection of paradise with Great Exuma, Little Exuma and the Exuma Cays. The great and little Exumas are known for their laid back surroundings and the Exuma Cays are a haven for the rich and famous with private luxury homes, fabulous resorts and stunning beachside condos. With sapphire-blue water and powdery white sand everywhere you look, it's the ideal place to head for your luxury yacht charter. Here is where you will also find the famous swimming pigs!
Just off Great Exuma Island you will find a real hidden gem on Stocking Island and the beautiful picturesque beach; the popular Chat 'N' Chill bar/restaurant is located here and is only accessible by boat. Grab a cold drink at this famous beach shack while taking in the panoramic views of the crystal-blue sea. 


You will also get to experience culture and local music when visiting the Out Islands. 'Rake and Scrape' is a rhythmic folk style music made from scraping the jagged edge of a workman's saw and playing other homemade instruments like a goatskin drum and washtub bass. Don't miss the opportunity to catch a live Rake and Scrape band in action to experience true Bahamian culture.
Abaco
Abaco is the second largest island in the Bahamas and is cooler than the other islands, averaging between 26-29ºC (80-85 ºF). It is a popular cruising ground, and we recommend heading to the picturesque Hope Town or Marsh Harbour. 
When in Hope Town, make a reservation at Firefly Bar and Grill for a fantastic waterfront location and beautiful sunsets. When in Marsh Harbour try Wally's, which has been a firm favourite in the area for many years; it is situated across from the harbour offering beautiful views and delicious local cuisine.
Nassau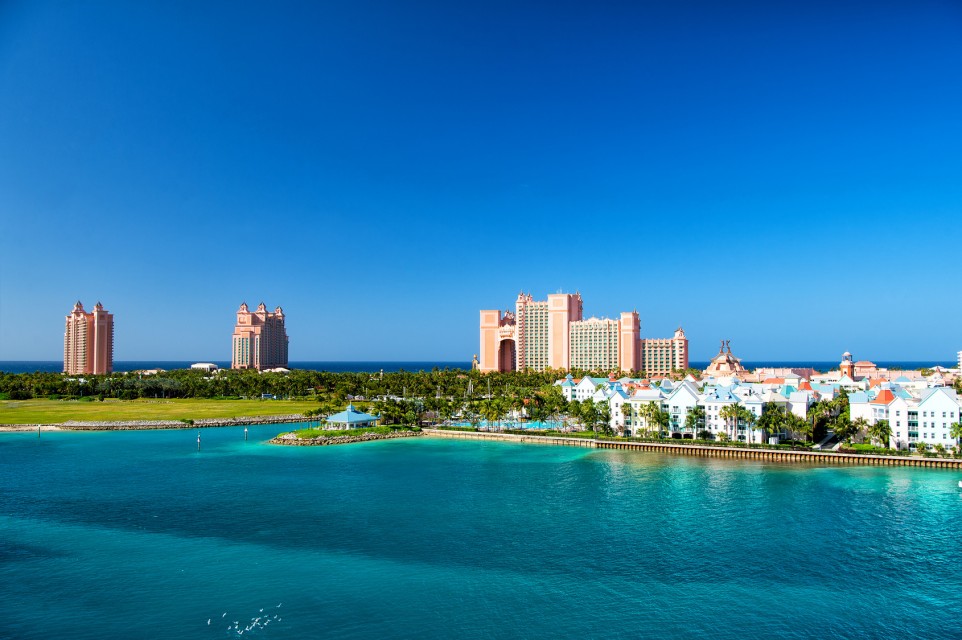 The Atlantis Resort in Nassau
Of course, no trip to the Bahamas is complete without visiting Nassau. Here you will enjoy fine dining, excellent wine and live music. This friendly city has a charming 1950s British feel. 


Make a stop by the world famous Cable Beach and its golden sands. 
For a vibrant night out try the Casino at the Atlantis Resort, this innovatively designed casino located on Paradise Island is the largest in the Bahamas with games for everyone. Bring your poker face! If you're on a family charter and want something for the children, spend a day at Aquaventure on Paradise Island.


If you want to swim with dolphins, head to Blue Lagoon Island and here you will see dolphins and sea lions at play. You will also find one of the best beaches in the Bahamas on this private little island; spend a day here appreciating its untouched natural beauty. 
For a fine Italian dining experience make a reservation at Lucianos of Chicago situated on the harbour front, making sure to request a table on the outdoor patio. For a traditional English breakfast try the Cricket Club pub or for a Bahamian breakfast enjoy the traditional boiled fish and Johnny cake.

In the Bahamas music is an important cultural expression. We recommend the Green Parrot Bar and Grill for a chilled outdoor atmosphere and live music Friday and Saturday evenings. For some local music try the Lukka Kairi restaurant near the Port where you could hear lone percussionists, steel pan drums or trendy performers and large bands, stay for dinner and enjoy some delicious Bahamian dishes with a contemporary twist. For some jazz head to Jacaranda on the first Sunday of the month; this swinging cultural hub is set in lush gardens and attracts talented jazz musicians to entertain you. For casual dining and live music try the laid-back Frankie Gone Bananas and order the delicious conch salad, the signature dish of the Bahamas.

If you want to dance the night away there are some top clubs in Nassau, particularly Aura Nightclub on Paradise Island which attracts the chic and the glam to party until dawn on its dazzling glass dance floor. If travelling with children, book at Crush club which is for teenagers boasting an internet lounge and a gaming room.
Grand Bahama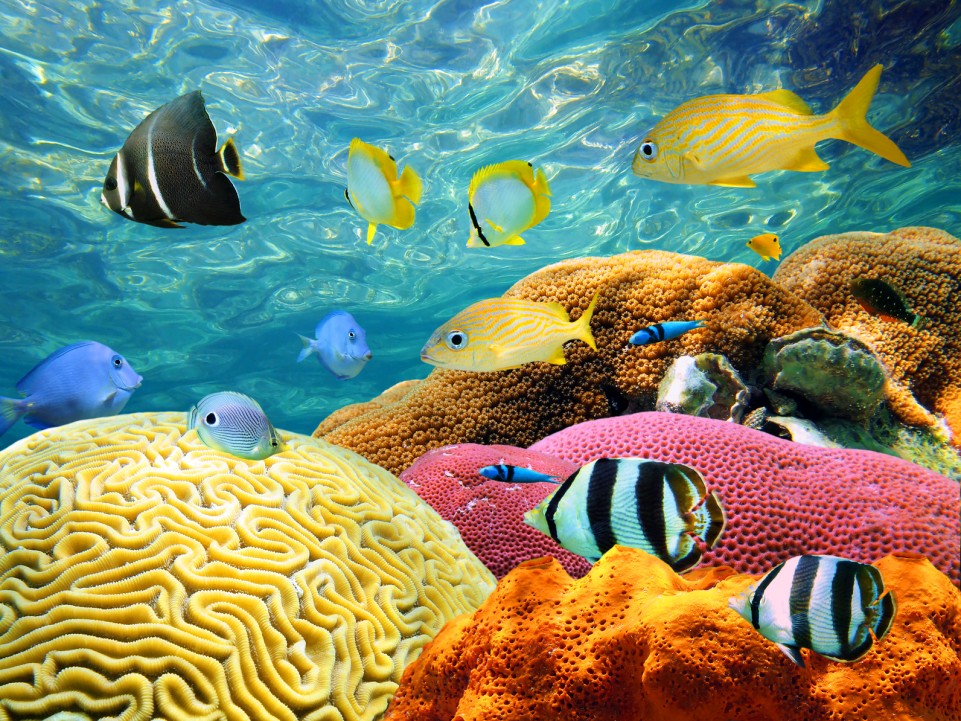 Grand Bahama is a diverse paradise and the closest major island to the US, lying 86km off Palm Beach, Florida. It offers underwater adventures and historical charm with wrecks, dolphins and Caribbean reef sharks. Anchor up and try out the water toys onboard your luxury yacht.

There is also plenty of opportunity for parasailing and windsurfing or you can fly around the turquoise waters on your jet ski. It's a real nature lovers' paradise, offering hiking, biking and horseback riding in addition to the many water activities, and for the most beautiful beaches head to the south side of Grand Bahama.

If you are wanting to do some shopping head for Port Lucaya marketplace to pick up some local trinkets. Or for duty-free bargains, make a bee line for Freeport/Lucaya which established as a tax-free city in the '50s.

Lucayan National Park on Grand Bahama is a 40-acre park with one of the longest underwater cave systems in the world. We recommend booking a guided tour and enjoy wading through the winding mangroves in a kayak. Look out for native birds and fish such as the stripe-headed tanager and clownfish. 
To experience the local culture, visit the settlements of Pinder's Point, Russell Town, Smith's Point and William's Town, named after the families who founded them.

We highly recommend asking your attentive crew to make you a delicious champagne hamper and find a secluded spot on the beach, enjoy a relaxing day lazing in the sun and swimming in the clear waters whilst deciding on your next Bahamas adventure.