One of the very best examples of this series; 2B's first class condition and upgrades make this a must for anyone looking for an explorer vessel capable of large passages and extended cruising.
Description
Tender & toys
Characteristics
Equipment
Accommodation
* All details are given in good faith and are thought to be accurate but are not guaranteed
Yacht sales
We make it happen !
Yacht ownership is the ultimate prize for the rich and famous. Buy this yacht through bluewater.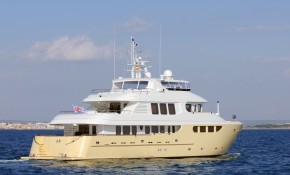 2B is a genuine ship with the volume, equipment, capability and construction, rarely found on a platform of this size, able to achieve what many can only dream of.