Who are diamond diving?
Diamond diving are a PADI Award winning dive centre (based in Golfe Juan) and since December 2012, 5*IDC Resort. This means they train from complete beginner right up to Instructor in the PADI system of diver education.
© Jacob MacDonald
Historically they have operated as a dive travel specialist for the Cote d'Azur (French Riviera), operating between Nice and Toulon, and still offer trips and the possibility of booking with our partner centers in St Raphael, Ste Maxime and La Londe Les Maures.
Diving is outstanding in this region with diverse and rich marine life, frequently excellent visibility and temperate waters. High standards of responsive service, small volumes and quality of tuition all help to set them aside from the competition.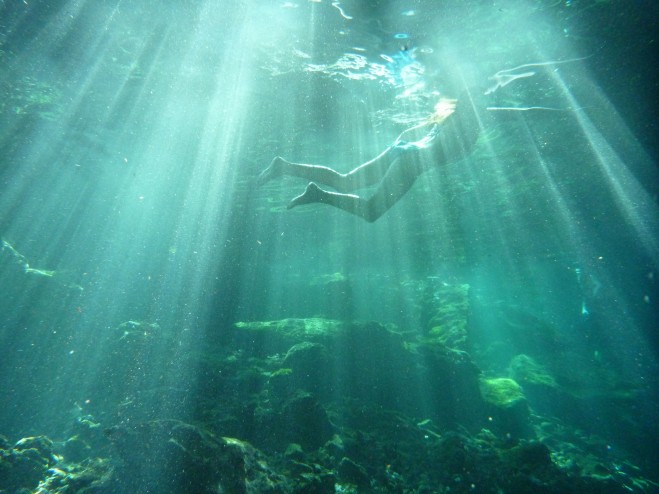 © Drew White
The bluewater training team is delighted to announce that we are now able to offer 3 levels of PADI courses in partnership with Diamond Diving.

We had the pleasure of having a chat with Mr Alex Diamond – the co-owner and co-ordinator of Diamond diving, who had some interesting things to share with us…
Alex, when did you start up Diamond diving?
Diamond Diving was established in 2006, initially as me, a minibus and a website catering to English speaking clients and groups of UK divers on the Cote d'Azur.
What is PADI diving all about?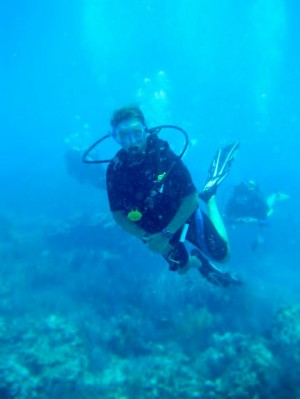 © Bianca Bothma
Scuba diving is scuba diving really, no matter which training agency you happen to learn with. You descend, breather, fin around a bit, look at the fish, and come up (slowly!). That said, PADI (Professional Association of Diving Instructors) is the largest scuba diving training agency in the world, and their main entry-level certification "Open Water Diver" is the most recognised diving qualification worldwide. However, learning to dive is just the start for many who go on to get more experience, more qualifications, enabling then to dive deeper for longer and master specific skills like photography, navigation or environments like wrecks. The possibilities are endless.
Has diving always been your hobby?
I learnt to dive out of Airlie Beach in the Whitsundays in 1994, so since then it has been a passion. However since 2004 it has been a full time job as well. So I wouldn't describe it as a hobby anymore, just a job I happen to love.
How many years of diving experience do you have?
I guess that makes it twenty years of experience in scuba diving, and ten year's since I qualified as a PADI Instructor.
Who is Mrs Diamond? And is she involved in Diamond diving?
The better half is Noemie who runs Diamond Diving with me. She is very much involved in the business, keeps me organized, looks after the ProShop, teaches, maintains the equipment, does the accounts, and is also a dual qualified PADI and French State approved (Brevet d'Etat) Instructor.
Any interesting stories or encounters for us?
My favourite underwater encounter in the Med was a few years back diving on the wreck of a World War 2 submarine called The Rubis, off Cap Camarat. I was guiding two divers and as we dropped down onto the wreck just below thirty metres depth we spotted a Jackfish that must have been nearly two metres long. It was lazily swimming between a huge school of bream next to the conning tower. So we admired this awesome beast for a few moments and then turned and headed to the bow of the wreck. A few moments later I had a feeling we were being followed and turned round to see this Jackfish right behind us, almost like I'd gained a third diver in my group. Slightly unnerving, but it was just being curious!
What kind of marine life would you see here?
Most people don't appreciate the density and diversity of the marine life in the South of France. Sure it isn't the tropics, but we have octopus, scorpionfish, jackfish, rays, cuttlefish, crayfish, grouper, barrcuda, nudibranches, moray eels, dentex (think large hunting snapper, top of the food chain) - the list goes on.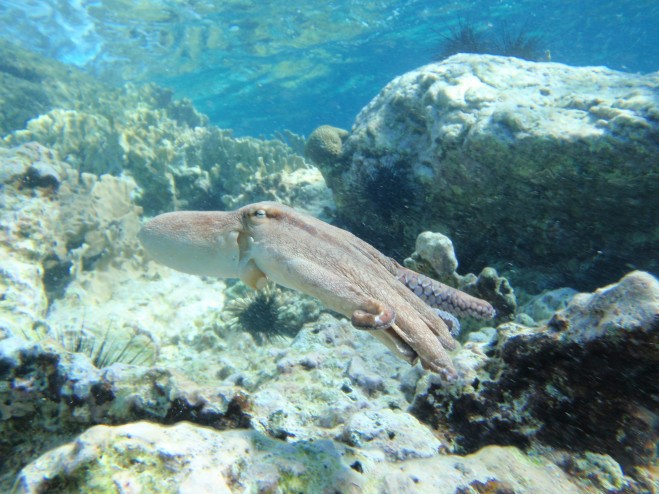 If I was a beginner diver, with absolutely no experience or idea, what would you have to offer me?
The best way to start off is via the Discover Scuba Diving programme. This is 100% adapted for complete beginners. There is a small explanatory booklet that goes through all the basics on equipment, hand signals, safety and skills. In the morning we do a number of skills in shallow water and then in the afternoon you come out on the RIB and do your first Open Water dive under the very close supervision of an Instructor.
Where does the diving take place?
We dive three zones of dive sites, around La Fourmigue (the lighthouse in the middle of Golfe Juan), the Islands and around the Cap d'Antibes. There are upwards of 60 quality dive sites accessible diving out of Golfe Juan. Our dive centre and RIB are based on the Old Port of Golfe Juan, near the train station.
Could I do it with a friend?
Of course you can. One of the great things about diving is that it is a very social activity. Great camaraderie and interacting with nature in an environment where humans don't tend to be found for extended periods of time!
Is it cold this time of year to go out there?
The water temperature in the winter drops down to around 12 degrees Celsius. But with a double layer of neoprene and the right weather (i.e. a sunny day) this is doable. For those who want to dive in real comfort all year round we also run the PADI Dry Suit Specialty that teaches you to dive safely with a Dry Suit. With the correct undergarments and the right Dry Suit you hardly feel the cold at all.
You must have seen some amazing sights, care to share?
Well the wreck story above sticks in my mind. But dense schools of Barracuda, hunting Jackfish, large tuna appearing out of nowhere, a majestic Eagle Ray on a drop off (yes, diving in the South of France), families of Grouper hanging out in the current…. the list goes on. And overseas…diving with a family of dolphins, massive stingrays sweeping up the reef in the sunlight, Giant Trevally hunting baitfish at dusk, frogfish, seahorses and Rays under a cruise ship pier on a night dive in the Caribbean…
What kind of visibility do you get down there? Is there a certain time of year when it's better visibility?
As a general rule the visibility gets better the longer there is no rain and the calmer the seas are, so you get great viz more often in the summer, but it is also possible to get good visibility off season and in the winter as well. When conditions are really at their best we can get "viz" of 25-30 meters.
What do some of your previous students think of your courses?
The best place to see what other clients have thought about the experience of either learning to dive with us, continuing their "dive education", or just diving for the fun of it - is to check out our
TripAdvisor page
.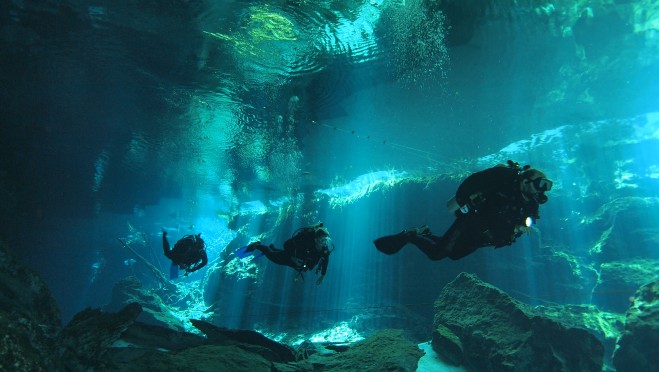 © John-Henry Davis
We would like to thank Alex for giving us an insight on diving, whether we are doing it for the first time or we wish to extend our diving skills.
To book a diving course today please log onto our website and have a look at our
PADI diving courses
or contact our training department at
training@bluewateryachting.com
or +33 493 34 47 73.
PADI Open Water Diver
Locations
Antibes, Diamond Diving