Welcome to Miami
We are pleased to announce the opening of a new Charter & Brokerage office in Miami, headed up by broker Russell Dean and located in the vibrant Brickell Bay Office Tower.
After the successful launch of Charter & Brokerage offices in Palma and Moscow, we are now heading stateside and going global in order to provide the best possible service for clients in America.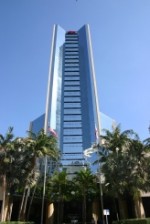 The specialised team at bluewater brings a true wealth of expertise and experience to yacht brokerage, ensuring that our clients always receive maximum support at every step. With a proven and highly successful track record in the international sales of superyachts, both power and sail, we continuously offer unbiased, insightful and accurate advice into every facet of the brokerage process.
From consultation to new construction and from yacht purchase to yacht sales, we provide a genuinely exclusive and bespoke service. Please contact Russell Dean on +1 305 503 7753 or
miami@bluewateryachting.com
for further information and we look forward to welcoming you to our beautiful new location in Miami.
Contact information
Sales & Charter
+33 (0)68 086 5970