Top 5 Superyacht Toys of 2014
Need ideas for your next
yacht charter
? Look no further! James from Eco Yacht Toys has given us his top 5 super yacht toys of 2014 to help us decide which ones are best!
Eco Yacht Toys
are a superyacht toy shop and toy consultancy specialist, which have the latest, best, up-to-date yacht toys, that are environmentally friendly; from water slides to inflatable climbing walls. They have it all to make your dream yacht charter come true!
1. Superyacht Water-Slide
The undisputed champion of the superyacht toy world - you know what it is and you know what it does! A top-deck water-slide is every little boys (and fun-loving adults) dream. Often disliked by captains and crew, now we've cut the set-up and inflation time down by 85%(!!) and the water-slide is back at the Number 1 spot!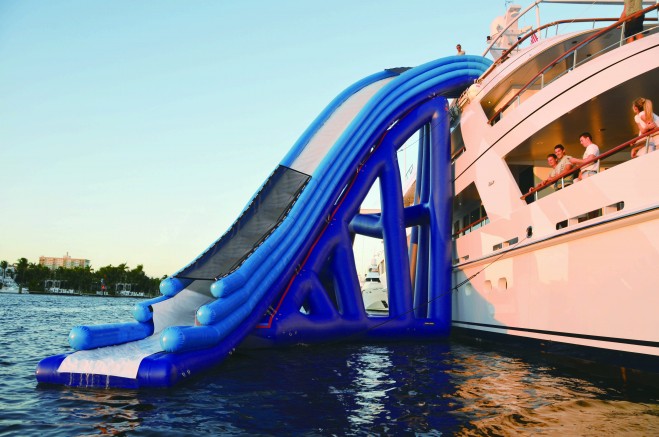 Inflatable Waterslide
2. Hov-Pod Hovercraft
Taking tenders and personal watercraft to the next level, hovercrafts are renowned for their all-terrain abilities and this 4-person, customisable vehicle is no exception. Slip, slide and spin your way at up to 40mph over water, sand, mud and ice for the ultimate joy-ride.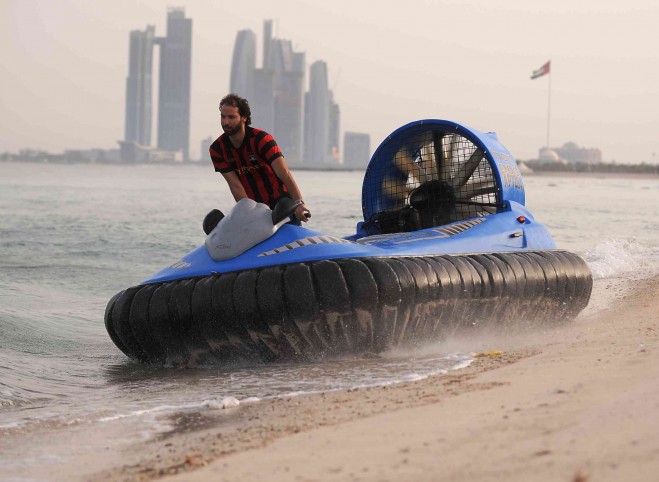 Hov-Pod Hovercraft
3. Flyboard & Hoverboard
Frank Zapata's 2012 Flyboard and 2014 Hoverboard are the epitome of pushing the boundaries in extreme sports - yet accessible by all. You can't get much closer to that 'James Bond' feeling when doing backflips on one of these with the backdrop of your superyacht. We're really pleased to be the only yacht toy specialist offering a FREE double impeller with every Flyboard purchase, greatly improving fuel efficiency and putting less strain on your jet-ski.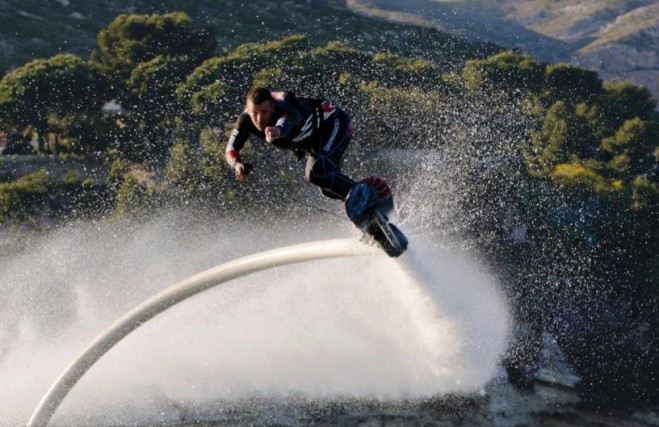 Hoverboard
4. Reef Surfer
Combine the calm and control of free diving with the acrobatic style of wakeboarding and you get the Reef Surfer. Allowing you to skim along any reef while performing cartwheels and spins, when it comes to ocean exploration, this is a must-have toy. The Reef Surfer gives you a front row seat with a dash of rollercoaster ride on the side and is perfect for any yacht short on space.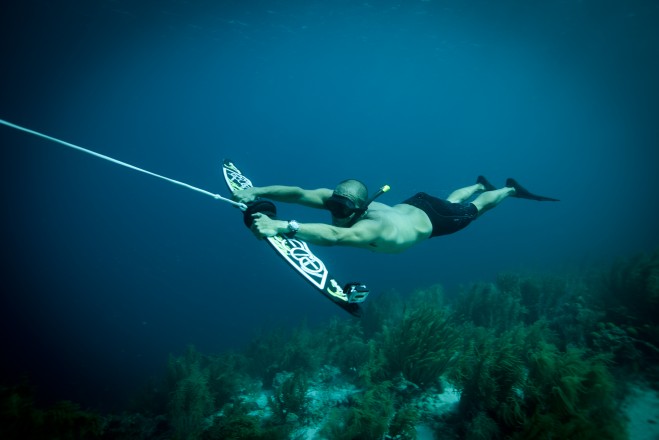 Reef Surfer
5. Inflatable Climbing Wall
Much more than your average superyacht toy. The superyacht climbing wall offers an incredible way to spend time working on your core muscles or developing a unique set of fun challenges for your guests, friends and family. Not to mention that when you are at anchor with the climbing wall hung from the side of your mega yacht, you can guarantee you'll be the talking point of the bay, ensuring that you are an extremely attractive proposition for charter.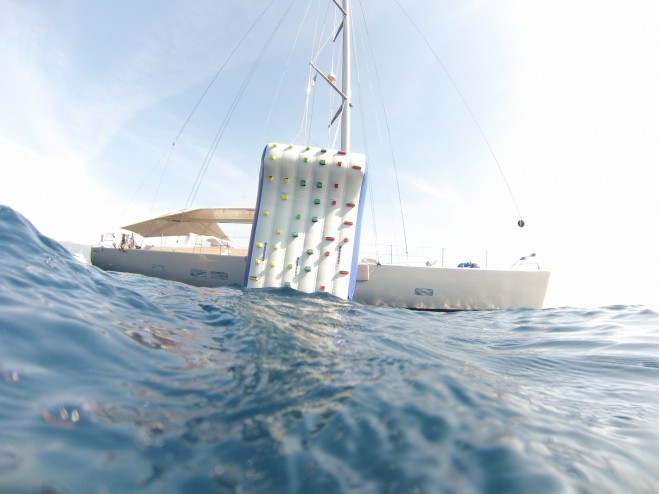 Climbing Wall
Voila! Five amazing water toys that will fill your summer with memories, fun and activities. The beauty about Eco Yacht Toys products is that they have all been manufactured to be environmentally friendly, they have a team of vastly experienced water sport men, and have all the up to date toys with excellent value for money! Why not try it?! What better family or fun experience than being sat on the top of an inflatable slide on a superyacht ready to go!
Last but not least… Another toy to look out for…
Triton Submarines will unveil its lowest-profile model, the 1000/3 LP, at the upcoming Monaco Yacht Show! The smaller 3-passenger submarine and was created for some superyachts which are not able to fit other models in their tender garages. The Triton 1000/3 LP stands just 5'6" and weighs about 7,650 pounds. This exciting new toy is definitely something to look forward to!!!

If you are interested in any of these amazing inventions! Please feel free to contact:

James at Eco Yacht Toys:

UK: (+44) 07784 521 522

Asia: (+66) 0906 506 800

Email:

sales@ecoyachttoys.com
Related news
Learn more about this subject