Meilleur Ouvrier de France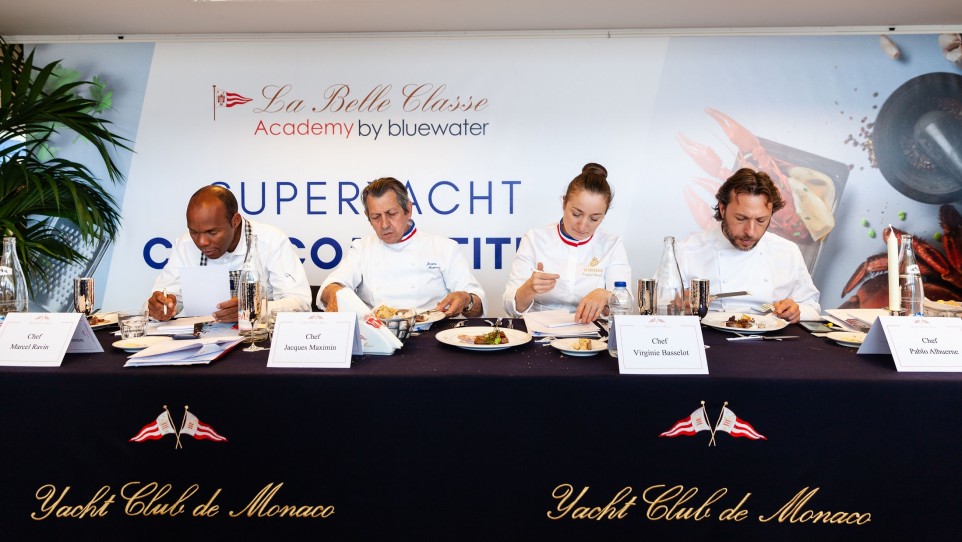 We are excited to share the judging line-up of MOF and Michelin Starred chefs, and also confirm
Vincent Ferniot, TV presenter and gastronomy journalist,
will be returning as the host for the day to keep us entertained.
Chef Nicolas Benoit, Ferrandi Culinary School in Paris,
will be joining us thanks to Bonemasters. Awarded the Meilleur Ouvrier de France in 2015 in the "gourmet cuisine" category, he has officiated in the kitchens of the Ritz in Paris, then at the Elisha, and he has been teaching his art for more than 20 years.
Chef Arnaud Faye, Executive Chef, Château de la Chèvre d'Or
, has worked in a succession of 3-star Michelin restaurants and was awarded the Meilleur Ouvrier de France 2019.
Chef Ines Paez Nin
has been appointed Ambassador of the Dominican Cuisine to the World. Better known as Chef Tita, she is a restaurant owner and TV personality in the Dominican Republic.
Chef Stephanie Gravier, winner of the 2019 Superyacht Chef Competition
, is hoping to join us for the day and share her experience from last year's event.