Comprehensive Boating Safety Education
Now available for Palm Beach, Broward and Miami-Dade boaters, the most comprehensive NASBLA-approved recreational safe boating course available. Expand your horizons beyond the classroom.
Safety awareness and education is vital for the South Florida community to prevent unnecessary accidents and tragedies. The mission at
Bluewater Crew Training USA
has always been to provide the highest level of training. With precedent-setting proficiencies in preparing a qualified, safe and professional maritime workforce as its foundation, Bluewater is now applying this expertise to education programs for the recreational boater.
Aptly titled,
Safe Boating
, Bluewater's newest curriculum is five days. Through its interactive educational platform—including two full days onboard a 24' outboard boat and practical survival training in Bluewater's indoor training pool—this
NASBLA
-approved course provides real world applications for the boating enthusiast and teaches a lifesaving approach to boater safety.
Bluewater's
Safe Boating
course is for anyone ages 13 and up from beginners to experienced boaters and prepares individuals to take the
NASBLA
/Florida Safe Boating Exam, a requirement to obtain a Boating Education Identification Card. Program participants learn skills from professional USCG-licensed captains, ones that will last a lifetime.
It is offered in Fort Lauderdale at Bluewater's training facility from June 12-17; June 26-July 1; July 10-15; July 21-August 5; and, August 7-12. Enrollment is $795.00.
Bluewater Crew Training USA
has offered the best in maritime training in Fort Lauderdale for over 20 years. Its 45,000-square foot U.S. Coast Guard-, U.K. Maritime- and Coastguard Agency-approved training center features state-of-the-art classroom technology, a sea survival training pool, fitness center and student lounge. These all-inclusive amenities combine to provide a comprehensive learning experience second-to-none.
Practical Training Elements
Related links
Contact information
Related news
Learn more about this subject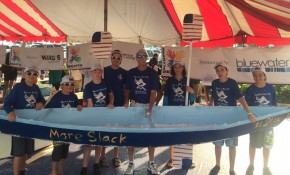 Bluewater was a proud sponsor of the Boy Scouts of America Nautical Troop 32 at the 2017 Plywood Regatta. Our talented crew on 'More Slack' won the Beginner's Division and placed 2nd overall in the final all-age-groups race.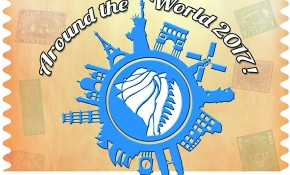 The first Triton Expo of 2017 is taking place on April 5th at the Bahia Mar Yachting Center, from 5pm - 8pm, with bluewater representing France in the "Around the World" theme!