Cannes Lions 2018 Yacht Charters
The 65th
Cannes
Lions International Festival of Creativity will run from 18th June to 22nd June 2018 at the Palais des Festivals and continue its reputation as one of the most popular events for
yacht charters
in Cannes.
Cannes Lions
is five days of talks, networking events, workshops, masterclasses and awards shows for people in the branded communications, marketing, media, entertainment, design and tech industries. Participants come to Cannes Lions to form corporate partnerships, foster new ideas and explore the power of creativity. Past speakers have included Mark Zuckerberg (Facebook), Brian Chesky (Airbnb), Daniel Ek (Spotify), Davis Lin (Tencent), Matthew Luhn (Pixar), Anna Wintour (Vogue/Condé Nast) and David Lubars (BBDO).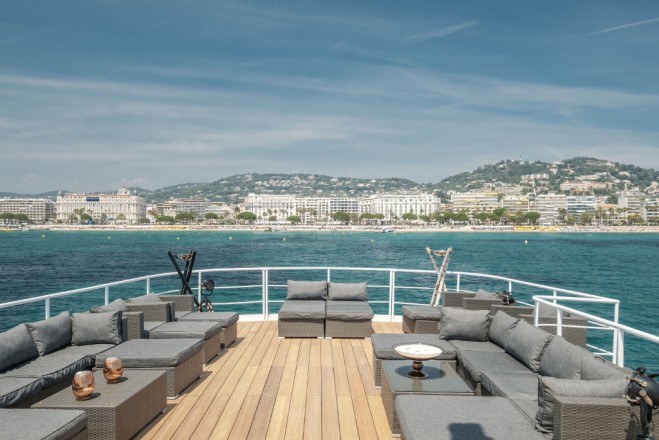 The Yacht Pass and Berth applications for Cannes Lions 2018
Each year, more than 4000 companies come to the event so it's vitally important to secure your Cannes Lions yacht charter well in advance as demand is high. Berth applications for Cannes Lions 2018 open on 18th December 2017 and they close in early March 2018.
The only way to ensure a yacht berth during Cannes Lions 2018 in the Vieux Port is by purchasing the 'Yacht Pass' through the event organisers. Yacht Passes are very limited due to capacity at the harbour, so we strongly recommend that you rent a yacht for Cannes Lions as soon as possible so our charter brokers can access the premium mooring positions and available yachts.
The Yacht Pass costs €25,000 excluding VAT and includes five complete Cannes Lions 2018 passes, so you can be assured that your charter yacht is moored in a prime position in the Vieux Port adjacent to the Palais venue.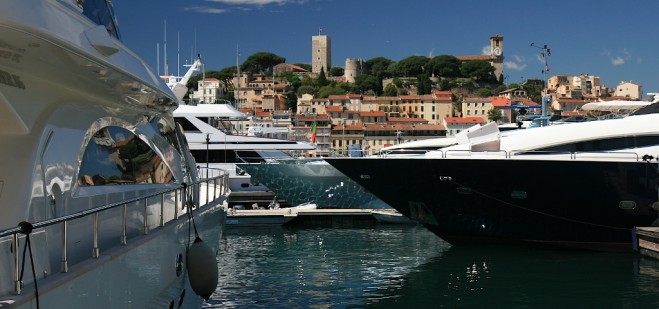 4 Reasons to book a charter yacht for Cannes Lions 2018
1. Bluewater's charter brokers will take care of the Cannes Lions yacht berth application on your behalf so you don't need to worry about paperwork for the Port. While berth applications open on 18th December 2017 and close in March 2018, we can try to facilitate last-minute charter bookings.
2. Part of the benefit of booking a yacht charter during Cannes Lions is brand exposure. Bluewater can arrange branded promotional signage for your charter yacht featuring your company logo on banners, flags and quay marquees so clients remember your company.
3. Renting a charter yacht during Cannes Lions offers a multi-functional base for your company. Host client meetings or lunches, entertain guests at your own onboard parties or make use of the cabins as guest accommodation to eliminate hotel expenses. Our charter brokers can use our trusted network of suppliers to create and deliver the ultimate Cannes Lions experience for you!
4. Competition is fierce for berths during Cannes Lions so it's prudent to use an expert yacht charter company. Bluewater have over 25 years' experience arranging charters for high profile events including Cannes Lions. Even if you prefer not to hire a boat for the whole Cannes Lions festival, we can arrange day charters to
St Tropez
, the Lérins Islands and other
Riviera destinations
you may want to show your existing or new clients.
To join the world's leading creative thinkers at Cannes Lions 2018, book your yacht charter today with our experienced bluewater charter specialists by contacting us
here
.
Contact information
Yacht Charter Specialist
+33 620 20 06 11
Related news
Learn more about this subject