#Chartersmarter at the 2018 Palm Beach International Boat Show
Bluewater is delighted to host a Lunch 'n' Learn charter seminar on Sunday, March 25th, at the 2018 Palm Beach International Boat Show.
Join Ami G. Ira, President of bluewater USA, and Kelvin Duckett, Wealth Management Expert with Morgan Stanley Smith Barney, for a delicious buffet lunch onboard
43m explorer yacht MARCATO
while you learn more about making the most of your yacht charter and yacht financial planning.
#Chartersmarter - Lunch 'n' Learn
Sunday, March 25th 2018
12pm - 2.30pm
Presentation begins promptly at 12pm.
Charter 101
Presentation by Ami G. Ira
- What is a
yacht charter
?
- What are the best
destinations
?
- What are the best activities on charter?
- How many people can come along?
- How much will it cost?
- How to book your yacht charter
Charter 202
Presentation by Ami G. Ira
- How do I get the best price?
- How to book the perfect yacht for your requirements
- How important are
the crew
?
- How is the APA (Advance Provisioning Allowance) managed by captain and crew?
- What are the inside tips that only experienced charterers know about?
Financial Planning for Yacht Enthusiasts
Presentation by Kelvin Duckett, Wealth Management Expert with Morgan Stanley
- How can I budget and plan out the cost of yacht ownership?
- How to set up a financial plan that includes yacht ownership?
- How would the
purchase of a yacht
affect my overall financial picture?
- How to buy a yacht through Morgan Stanley?
Conclusion
- Q&A Session
- Teas & coffees served
- Guided tours of M/Y MARCATO
Places limited - RSVP here.
About the Speakers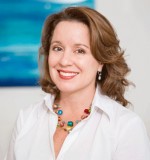 Ami G. Ira
With over 24 years of superyacht experience and as founder of Bluewater USA (previously Crew Unlimited and CU Yacht Charters), Ami has an unrivalled reputation in providing clients with the best in yacht charter experiences, planning vacations in destinations all over the world. Her knowledge of professional yacht crew and first hand inspections of hundreds of luxury yachts from 80' to 240', ensures Ami has inside information about various yacht makes and models, which few others are privy to.
Ami believes wholeheartedly that it is the relationship with the crew that makes each individual's experience with yachting so special. Ami takes the time to help each client learn what they hope to find in the ideal yacht, help them decide what is practical, what is possible, and what is, in the end, going to fulfill their dreams.
Ami sits on the Board of Directors of CYBA, is a charter member of the USSA, and is a long-standing member of FYBA, MIASF, and the PYA. She also is Bonded and insured.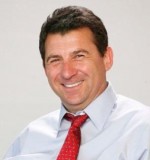 Kelvin Duckett
Kelvin Duckett is a Wealth Management Expert for Morgan Stanley, working with high net worth individuals and companies. He is registered on the NYSE, NASDAQ and CBOE exchanges, a Futures Trader, Options Trader, Licensed mortgage broker, and a licensed California Insurance Broker. He holds a Series 7, Series 31 and Series 66 Combined Law licenses. Mr. Duckett is also licensed as a Securities Agent in CA, CT, FL, GA, MA, ME, MN, NM, NV, NY, PA, TX, VA, WA, WY, as well as being an accredited Family Wealth Advisor.
Mr. Duckett began his career as a news and documentary editor for ABC TV's "World News Tonight", "Nightline" and "Good Morning America," traveling the world with Peter Jennings, senior anchor at ABC TV. Mr. Duckett was part of the team that created the successful post-production company, Visions, in London. Building on his success in London, Mr. Duckett moved to the United States to build another post-production facility, modeled on Visions, in Los Angeles. With a multi-million dollar investment from
Virgin Group
Chairman, Sir Richard Branson, the company was a huge success.
Mr. Duckett is a Commercial Pilot in helicopters, a FAA Certified Helicopter Flight Instructor and was a sworn unpaid LAPD Police Officer for over 8 years, volunteering as a Reserve Officer. Finally, he is also a sailor and has his RYA ICC.
About Motor Yacht MARCATO
A 43m yacht built in 2006 and completely refitted in 2017, MARCATO accommodates for 12 guests in 5 cabins and offers the discerning charterer an incredible selection of cruising areas. Whether you want to explore the Caribbean or venture further afield to Patagonia or Antarctica, this is the perfect yacht for the ultimate adventure holiday.
MARCATO is also a great choice for event charters, with the capacity for up to 36 guests at anchor and up to 200 events for dockside events.
For further information on MARCATO, please contact Ami G. Ira on
ami@bluewateryachting.com
or +1 954 258 1565.
Related news
Learn more about this subject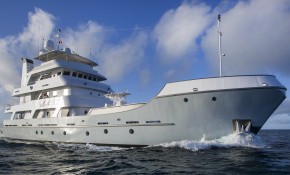 Motoryacht MARCATO has been shortlisted for the Interior Design - Power Yacht Award in The International Yacht & Aviation Awards 2018.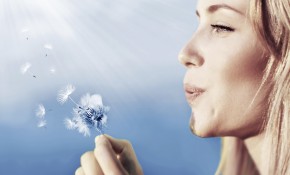 Our team of charter specialists are here to help you prepare for your superyacht charter. In order to make your well-deserved holiday as effortless and comfortable as possible, here are some tips and tricks to make sure you are escaping stress – rather than creating it. Follow their top guidelines to help ensure that your superyacht charter surpasses all of your expectations.