What would you do?
You have 20 crew onboard & 12 guests who are enjoying their luxury vacation sailing around the Bahamas or the Mediterranean, and someone starts to feel unwell.
It may just be a common cold or a slight fever, but everyone onboard will be thinking, "what if it's something more".

Social distancing is going to be difficult.

Although yachts will have implemented procedures to minimise the risks, there is also the possibility that someone boards your yacht who is carrying the virus but not showing any symptoms.
The virus could quickly infect passengers and crew, resulting in a health risk to all onboard and the quarantining of the yacht.
The pandemic hasn't gone away
Considering the current pandemic, it is clear that the only way forward to ensure stability and confidence in crew, in owners and in captains within the yachting industry, is
monitoring and testing
.
Borders are opening, yachts are crewing up and charter holidays are being booked.
But the SARS-CoV-2 virus (severe acute respiratory syndrome coronavirus 2) is still very much a threat.
How do you know if you're a carrier?
How will you know if you are infected when not showing any symptoms?
Bluewater have been working with dedicated medical professionals to provide
solutions for yachts and are pleased to have secured a portable device
which detects this virus the minute it enters your blood stream, and can give an accurate result whether you are pre-symptomatic or symptomatic.
What are the benefits of the portable device?
These are some of the benefits of the portable Rapid Antigen Testing Device (RATD) available to yachts:
• Gives an accurate result no matter what stage of infection, for the detection of the SARS-CoV-2 virus in pre-symptomatic and symptomatic stages of the Infection.
• Ability to test all your crew and guests quickly once the cassettes with each sample have been prepared (the RATD can process 50 test cassettes per hour).
• Simple testing with a nasal swab sample.
• Fully mobile device, also operates on inbuilt battery, so you can test people before they board, ensuring your yacht is kept completely free of the virus.
• Can be administered onboard by the crew member certified to give medical care.
• Available for sale to yachts in the EU, UK and USA.
• USA-manufactured, FDA Emergency Use Authorisation (EUA) & CE marked Antigen testing device. Not a test for antibodies, but a quick and easy mobile test for the presence of the virus.
No-one wants to quarantine
With the lifting of borders and less restrictions on socialising, people are feeling more confident as they move about more freely, but unfortunately the virus is still very much a part of our everyday lives.

It is in all of our interests to find a viable solution for the yachting industry.

We are now meeting up with friends, travelling through airports, train stations, seeing suppliers and coming in to contact with more people every day.

Rather than insisting on quarantine measures, administering a quick test before anyone boards your yacht is the only way to keep your environment coronavirus-free and safe for guests, owners and crew.
Get tested, stay safe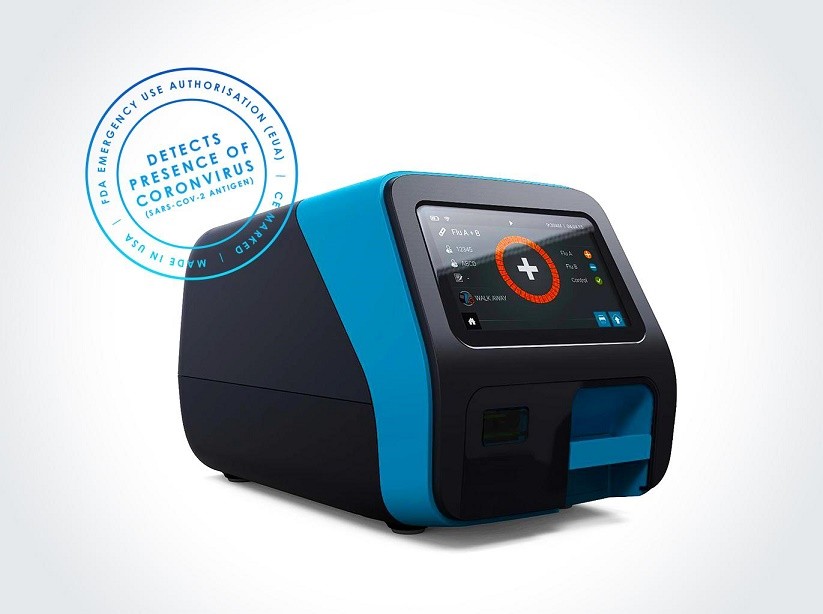 Available to purchase via our new online
YachtShop
.
Yachts have started purchasing these as well as
extra cassettes
, ready for the summer season.
If you have any questions please contact
crew@bluewateryachting.com
and we look forward to hearing from you.
In the meantime we hope you are all keeping safe, looking forward to a busy season with your owners, guests and crew, and don't forget we're here to help you with any
recruitment
or
training solutions
you may need too.
Detection rate
As in all methods, the detection rate can be lower in pre-symptomatic patients due to a potential lower viral concentration at this disease stage.
Antigen
An antigen is any substance (including bacteria, viruses) that causes your immune system to produce antibodies against it. This means your immune system does not recognise the substance and is trying to destroy it.