Gentle movement prepares you for the day.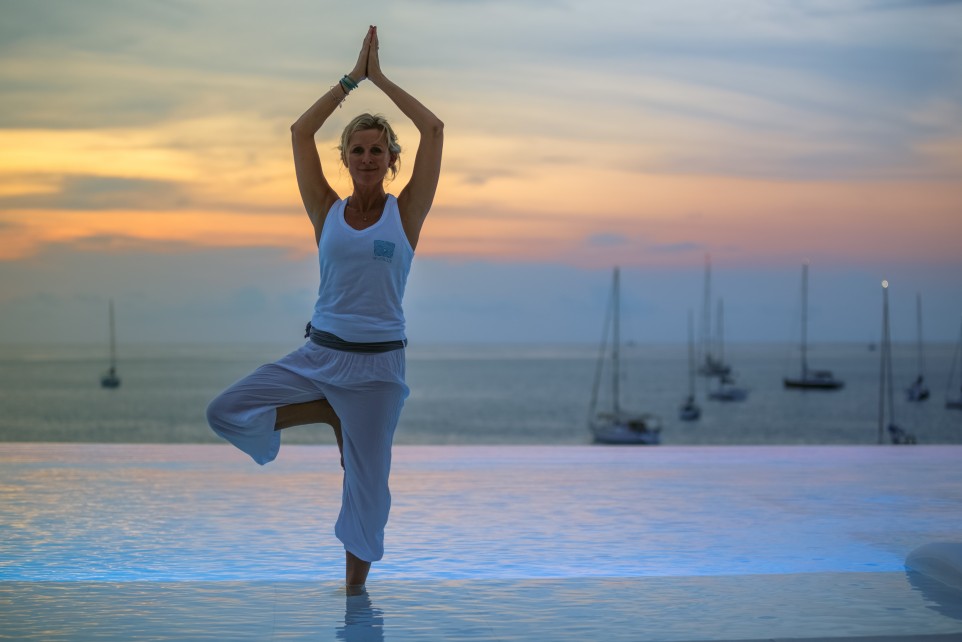 Noona Ayres, founder of
Revitalize Yoga and Reiki
, believes that doing some gentle movement is the perfect way to start a day on charter.
"Gentle movement such as hatha yoga is very good for the body, mind and soul. Through gentle movement the body actually relaxes, tight muscles stretch and release, and the breath becomes more even. Consequently, the nervous system calms down, digestion is improved, and sleep is enhanced. If you can start your day with some yoga, you feel invigorated yet calm, more relaxed and yet more focussed, less stressed and better equipped to enjoy all that life has to offer during your holiday".
Rudi Keil added that doing a range of mobility movements prepares your muscles and joints for all the different movements your day on charter might have in store for you, whether that's riding the Jet Ski or launching yourself down the yacht's 3-storey waterslide. His advice is to "Wake up and stretch as you instinctively require, to get your body moving!"
With these great tips from our health experts, it's clear that you are not missing out on anything by keeping fit and healthy on charter.
Contact the
Bluewater Charter Team
now to book your wellness yacht charter.