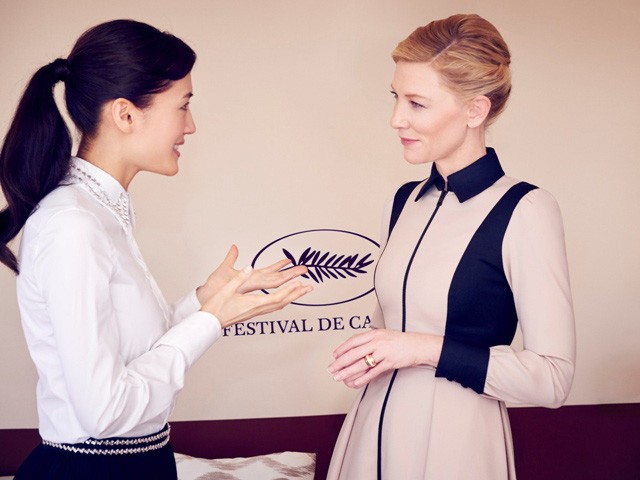 The Australian actor will lead a panel of filmmakers and actors to decide the winner of the renowned Palme d'Or award.
Recently, Cate was seen in Thor, the Marvel production and will also be appearing in the infamous Ocean's 8 that is due to be released late Spring 2018. In the same year she will also be seen in another two feature films, one being the highly anticipated film adaption of Maria Semple's "Where'd You Go, Bernadette."
Speaking about the placement, Blanchett said in a statement:
"I have been to Cannes in many guises over the years - as an actress, producer, in the marketplace, the Gala-sphere and in competition but never solely for the sheer pleasure of watching the cornucopia of films this great festival harbours."
"I am humbled by the privilege and responsibility of presiding over this year's jury. This festival plays a pivotal role in bringing the world together to celebrate story: that strange and vital endeavour that all peoples share, understand and crave."
Speaking about Blanchett, who has won Oscars for The Aviator and Blue Jasmine, and been nominated for five other times, the festival's organisers said: "We are delighted to welcome such a rare and unique artist whose talent and convictions enrich both screen and stage".

Her commitment to the industry is profound; as well as producing alongside her partner Andrew Upton, she was CEO of the Sydney Theatre on top and has played award-winning roles on stage in New York, Washington, London, Paris and Sydney.

Sources:
www.festival-cannes.com
www.independent.co.uk