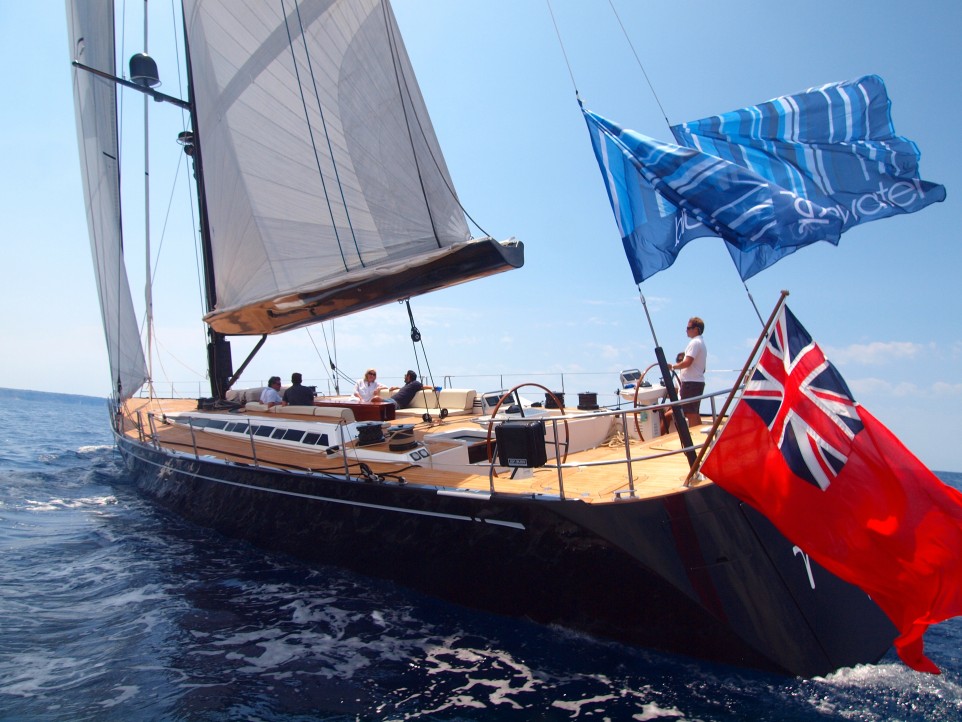 The Advantages of Chartering Sailing Yachts
You are more connected with the sea on a sailing yacht.
When you are watching the sails catch the wind and you're gliding across the waves on pure wind power, with no engine noise to mask the beautiful soft hiss of the hull cutting through the water, you will know exactly what we mean. Sailing yachts represent peace on the water — and a pure exhilaration when the wind gets up.
You get to take part.
Motor yacht charterers rarely get behind the helm, throw the lines, or keep a keen weather eye on the direction of the wind. On a sailing yacht charter, you can be part of the sailing action, adding a whole new dimension to your vacation as you master new skills and learn how to sail a superyacht.
Sailing yacht charters are brilliant for families with kids
, corporate team-building charters, or just a group of friends wanting a new adventure. When you have had enough of hoisting sails or manning the winches, let the professional crew take over and you can sit back and relax on deck, enjoying the sun and a light breeze on your face.
Sailing yachts now have all the superyacht luxuries.
While professional racing sailboats will still tend to keep their interiors lightweight and functional, sailing superyachts have stunning split-level interiors with lots of light and palatial staterooms. Out on deck on modern sailboats, don't be surprised to find sophisticated entertaining areas like sunken lounges, glamorous dining spaces, outdoor cinemas and even Jacuzzis. Most modern sailing yachts carry WiFi and state-of-the-art AV systems for all your entertainment needs, as well as a wide range of water toys for fun on the water.
These days, the choice between sailboat and motor isn't really all that simple after all.