Frequently asked questions
Everything you need to know about yacht brokerage
Advertising strategies for yachts
Most brokerage houses have a standard outline plan of how a yacht is to be advertised in the most appropriate media. A brokerís objective is to devise a strategy with the best chances of reaching the most qualified audience for each yacht category. Common methods are e-marketing, online listing access for public viewing, yacht shows, print media, using in-house databases of clients, brokers and representatives all combined with professional "knowhow".
How to determine the asking price?
To ensure an appropriate sale, it is essential to ask a fair price. A broker can help establish fair-market value for the yacht through access to actual sold yacht data that is not available to the public.
Why exclusively use a brokerage house to list a yacht for sale?
Yacht brokerís work hard to generate interest and enquires for their yacht listings. They also protect and promote the principles of their clients. Most brokers sign a "Central Agency Agreement" with the owner/seller, providing a secure arrangement between all parties. Brokers will also work co-operatively with most other brokers on a co-brokerage basis. Yacht brokers charge a commission when the yacht is sold, and the commission amount would have been set in writing in the Central Agency Agreement. If another broker brings a buyer to the table on a co-brokerage arrangement, the total commission will normally be shared between the brokers.
Sea Trial and Survey - How they work
A buyer of a pre-owned yacht will usually request a sea trial and the services of a marine surveyor. Buyers pay for the surveys and for hauling the yacht out of the water for inspection. The Broker will usually attend the sea trial and marine survey with their buyer to help determine how to properly address any yacht survey issues and put the problems in context. Part of this includes; estimating time and cost of rectifying and where to obtain accurate quotes for items that are unfamiliar. The Insurance Company will usually require a copy of the survey.
What is involved in the administration of selling a yacht?
Brokers are familiar with all the paperwork requirements from the initial Offer to Purchase and Bill of Sale to licensing and registration; to paying tax, certificates of ownership, security agreements, and other documents needed to complete a sale. They also understand maritime and admiralty laws for the type of yachts they represent, as well as agency contracts, listing agreements, closing statements, deposit requirements and escrowed accounts to safeguard funds.
How to make an offer on a yacht ?
Brokers will help their buyer decide on a realistic figure to offer which will increase the chances of buying a yacht for a fair and reasonable price, and together with the necessary elements to protect interests. Once this is done, the broker will prepare a "Letter of Intent or Letter of Offer" ready for the buyer to sign. This document will display the terms of the sale including obligations that you and the seller have agreed to, and when these obligations will be fulfilled. The buyer should then make a good-faith deposit on the yacht, usually placed in escrow, and subject to sea trial and survey.
How brokers deal with enquires?
A professional broker will listen closely to your requirements and will help you determine if the yacht you are considering is the right yacht, at the best value. Brokers can objectively tell you about the condition of the yacht before you decide whether or not to spend your time inspecting it. They will source and compare similar yachts on (and off) the market, the history of the yacht, how long it has been on the market, and the motivation of the seller. Anyone can look up asking prices on yachts, but it takes a professional broker to have an intimate knowledge of current market conditions, a familiarity of similar yachts, and information on recent sale prices and time on the market through industry resources not available to the public.
What does a yacht broker do?
Most yacht brokers work in a similar way to estate agents. They are representatives consulted to find and purchase yachts, as well as appointed to list, represent, and sell yachts. Traditionally, the seller pays the commissions that a yacht broker earns, yet brokers have a duty to both buyer and seller in every transaction.
What is a broker's involvement in after-sales?
Once a yacht is purchased the broker will guide their client through the next stages such as; finding a berth, yacht maintenance, repair specialists, yacht handling, seamanship, sourcing yacht crew, charter management and all other after-sale fundamentals to complete the service package.
What is a broker's role to a yacht buyer
Pre-owned yachts are either a "central agency listing" of a yacht broker, or a trade-in from a new yacht dealer. If you are interested in a broker's listing or a trade-in, the listing broker or dealer is likely to know the yacht inside and out. They have been selected by the owner/seller to exclusively represent this yacht and all enquiries must go through this yacht broker or yacht dealer. If you are not already working with a yacht broker, and if you find a yacht on the market of interest, you should contact the listing broker directly. However a more rewarding option might be to select a yacht broker of your own, and consult with that broker about all of your yachts of interest, and let that broker represent you in your enquiries and transactions.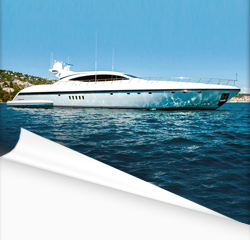 Need help ?
Feel free to contact our yacht sales division and obtain advice on luxury yachts or for any other reason you may have
Yacht sales
Visit our exclusive line of luxury yachts and find the yacht that suits you the best