Tempest Marine Yachts
Yachts for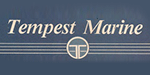 Browse our selection of some of the finest Tempest Marine yachts for on the market today.
Tempest Marine combined luxury and quality in the construction of their vessels. their slogan in an 80s advertisement flyer: We build them hot, fast & strong. They first launched the Europa 32 which, due to high popularity, led them to construct a line of Europa
yachts
. It's slogan for this particular model: fanatically perfect, unquestionably strong. Amongst their constructions are also the 44' Riviera, 44' Monte Carlo and 44' Sportfish.
Contact us
For more information regarding a particular yacht build, do not hesitate to contact a yacht broker.