Cantieri di Pisa Yachts
Yachts for sale & charter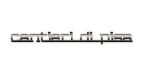 Browse our selection of some of the finest Cantieri di Pisa yachts for sale & charter on the market today.
Born in 1945 from a shipbuilding passion shared by Gino Bini and Antonio Sostegni, Cantieri di Pisa began its career producing military and civilian boats in the small Tuscan town of Limite sull'Arno. Today the company specialises in producing semi-custom composite
motor yachts
between 30 and 47 metres at the same shipyard in Porta a Mare that it relocated to in 1957. Cantieri di Pisa's first hulls were named after different celestial bodies but it was the 1970s unveiling of the semi-custom range christened Akhir which earned the company real world-wide recognition, becoming somewhat symbolic of Cantieri di Pisa itself and ensuring its continued success over the years.
The shipbuilder was bought by Gruppo
Baglietto
in 2005 but Cantieri di Pisa
yachts
continue to carry the same high-performance attributes and advanced technology it is famous for.
Contact us
For more information regarding a particular yacht build, do not hesitate to contact a yacht broker.