Canadian Vickers Yachts
Yachts for charter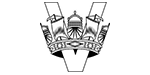 Browse our selection of some of the finest Canadian Vickers yachts for charter.
Canadian Vickers was a Canadian subsidiary of the UK parent company, Vickers Ltd. (acquired the company in 1956). It built aircrafts and ships and operated from the early 1900s until 1944, right before the end of the Second World War. It was taken over by Marine Industries (and renamed Versatile Vickers in 1981, before MIL Vickers in 1987); which underwent a merge with Davie Shipbuilding, before the company's shipbuilding operations ceased in 1988.

Canadian Vickers built the private 99m motor yacht, Christina O, originally a Canadian anti-submarine, named HMCS Stormont.
More information ?
For more information regarding those Canadian Vickers yachts, please contact a yacht broker.