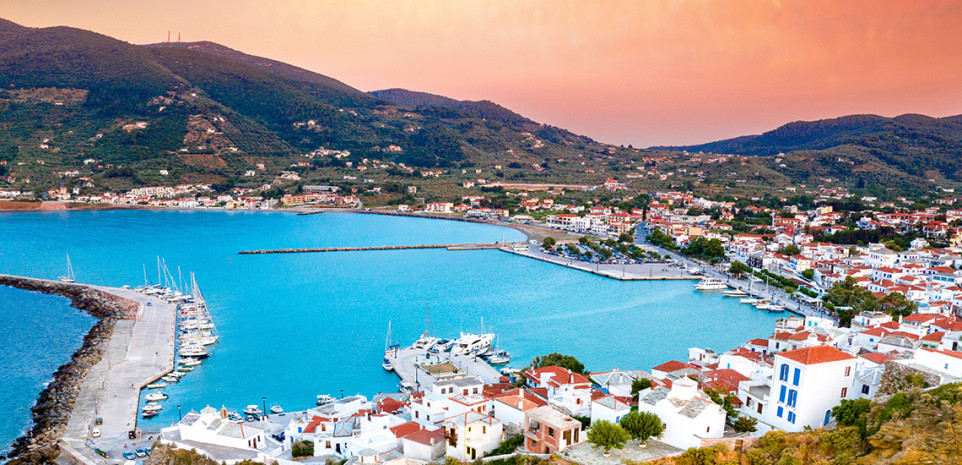 In Corfu, the Asian spa at Angsana Corfu Resort & Spa is well worth the visit. Enjoy the best Greek wine at the Salto Bistro in the old town. Are you looking for a quiet escape? Head to the northern part of the island called Agni.
In Zakynthos, the "Blue Caves" are truly enchanting. You can also visit Xigia, Keri, and Porto Limnionas for more spectacular cave excursions. After a day spent in nature, whether in a cave by kayak or in the centre of the island by bike (many excellent routes exist), a visit to the spa resort of Porto Zante, voted last year one of the best in Europe, and dinner at the trendy pizzeria Alesta are a wise move.
After disembarking in a tender to the picturesque Lourdas beach of Kefalonia Island, hike towards Mount Enos and Greece's leading national park, where you can see deer frolicking amongst you. Afterwards, head to Tassia for lunch, where Armani and Galliano rave about the fish and seafood pasta.
The island of Rhodes and the groups of smaller islands, the Northern Sporades, the Southern Sporades and the Cyclades, deserve attention. Ronda Beach Bar in Rhodes is open and ready for summer with live concerts, vibrant views and a great menu. In addition, the old town's garden restaurant at the Marco Polo Mansion will have fresh interpretations of fish, seafood and vegetable dishes.
In Santorini, local celebrity Ettore Botrini still rules the kitchen at Selene restaurant, while wine tastings with sommelier and connoisseur Yanis Karakasis are even more numerous than last year. Franco's continues to offer the best sunset views and good cocktails. Nobu Santorini, which opened last year, is worth trying for the cuisine and the spa.
In Mykonos, go to Scorpios for music and sunsets this year. The liner-ups will be better than in Ibiza this summer. Cali, which opened last year, is still an attraction. The spa, hammam and salt room are excellent. The hotel also has its restaurant. Michelin chef Lefteris Lazarou is in charge of the kitchen. The classic Jackie O' Mykonos still has terrific cocktails, lunches and parties, and the Jackie O' Yacht Club is good.