The Heart Of A Yacht Is the Galley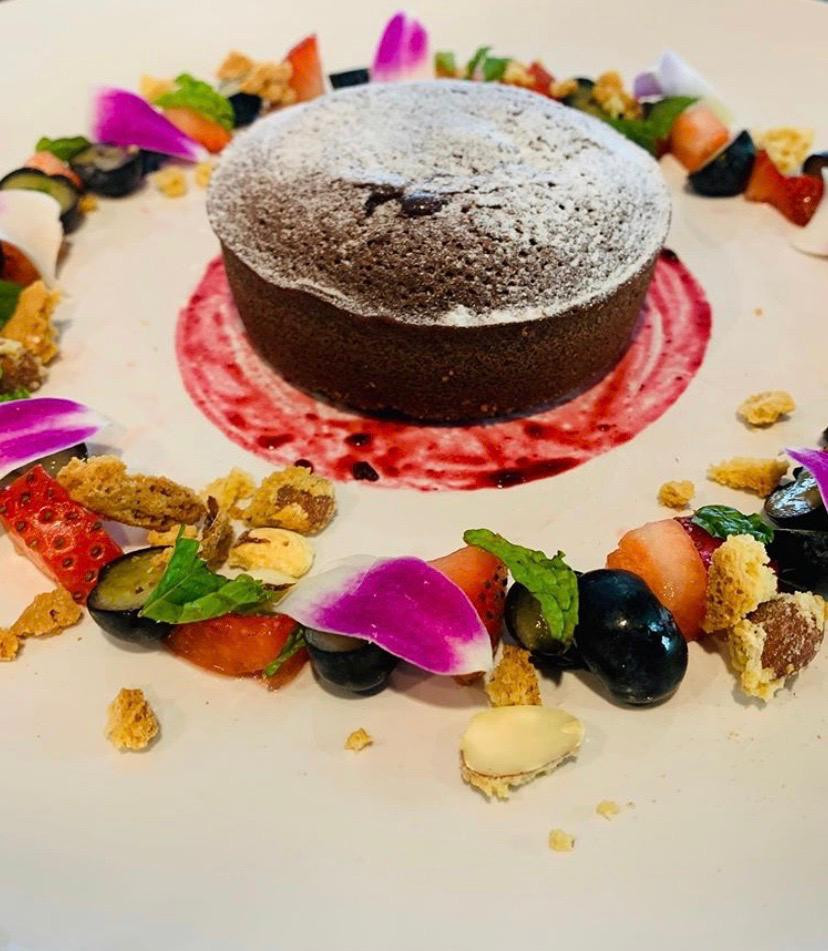 Food is the heart of the yachting experience, a culinary performance that plays out for you at every meal. The show begins in the galley, (the heart of the boat) before emerging 'on stage', delivered to your beautifully dressed table in a series of exquisite courses. The 'set' for this gourmet performance is one of the great yachting backdrops of the world — perhaps an anchorage under the Pitons in St Lucia, a blue lagoon in French Polynesia, or a perfect, tiny atoll in the Maldives. The crew are the supporting actors, making sure that everything is perfect and the stars of the show can shine.
The genius of a great chef is to create a menu that brings you closer, as a couple, marking a shared experience in time that you'll remember.
Food that stops your conversation on the first bite, as you look at each other, eyes wide.
And then you talk about it. What is it, how have they done this? What is that flavour?
That is the joy of great food, shared, on a special night, in a special place.
And on Valentine's Day, the sense of romance is elevated by the knowledge that when you finish up at the dinner table, you can have a nightcap in the Jacuzzi, dance on the sundeck under the moon, or dive off the swim platform into the starlit sea. And finally, when it's time to go to bed, you'll walk into the low-lit master cabin to a perfectly turned-down bed, chocolates on the pillows, and the heady fragrance of roses filling the room.
So what could you expect from a superyacht Valentine's Day menu?
On a superyacht for Valentine's Day, you can expect to see some classic aphrodisiacs on the menu, such as oysters, asparagus, chilli, and rich, decadent chocolate. But the genius in a yacht chef's arsenal is in the way their menus weave these ingredients together with dazzling refinement, adding touches of culinary brilliance that elevate everyday ingredients to something sublime.
A Valentine's Day menu must be decadent and indulgent, and even reading it should make you want to savour every mouthful.
We're delighted to share an example of a Valentine's Day Menu from superyacht head chef Daniel Isberg, (85m BOLD, currently available for charter in SE Asia)