A superyacht chef's insight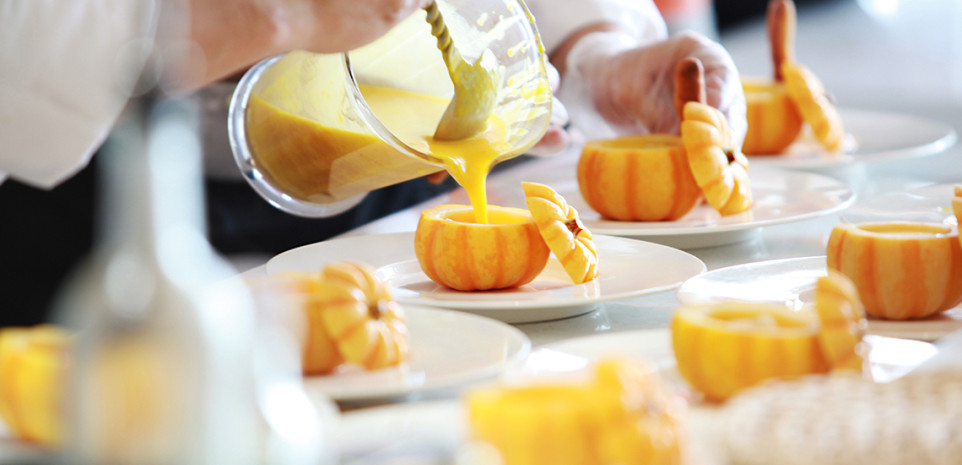 What attracted you to becoming a Superyacht Chef?
I have always been keen to travel, believing the world is meant to be seen. With the bonus that food culture changes so much worldwide, it has been amazing to sample that.
What do you love about events onboard?
It brings fresh energy onboard for everyone and a chance to get some new flavours to the guests that they might not be willing to try on a regular day onboard.
What is your favourite type of event to cater to?
I love to create 5 to 6-course tasting menus.
To date, where have you enjoyed hosting events the most?
When I was in St. Lucia, anchored between the two pitons with a steel drum band, how the moon lit the pitons from behind was once in a lifetime!
How would you cater for an intimate celebration like a private celebration, birthday, or anniversary of 40 people?
For something of this size, I would go for medium to large canapes, sweet and savoury, with an extravagant big centre piece cake to mark the occasion.
How would you cater for the Grand Prix - 100 people?
I would start with some canapes and caviar for this event as the champagne flows. Then, moving from there, I'd create a sizeable family-style meal with various dishes from sushi to stone-baked pizzas using my pizza oven and plenty of colourful salads and sweets, perhaps a Croquembouche.
What culinary delights would you create for a surprise event, like an engagement?
Something like an engagement is extraordinary; it depends on the guests' preferences. I like to keep things relatively simple and focus on the execution, like a charcoal brioche bun, a dry-aged beef wellington and a white chocolate and raspberry petit gateaux.
What information should clients provide to help their charter specialist & team onboard make this magic happen?
To be honest with your likes and dislikes, give examples of styles of cuisine that you enjoy or if you enjoy big punchy flavours or something with subtle flavours. The more information, the better.
Why are yachts the ultimate event venue?
Unlike a shoreside venue, you can have any backdrop in the world with a level of service, unmatched personality, and excellent privacy. Let's not forget that yachts are where we make the impossible... possible.