School's Out for Summer…
Come and join our bluewater summer school now! Take part in bluewater's exciting and exclusive opportunity for teens – our AWESOME summer school! This is our 5th year running summer school and we are very proud to run such a popular innovative course for young students, with excellent results!
Summer school is an intensive 2-week program, which allows you to gain 8 recognized maritime qualifications.
The course gives you the chance to gain hands-on practical experience that will assist you in your future career in yachting, while learning valuable lessons for everyday working life!
We created our summer school programme for 16-18 year old teens to offer a fun, educational distraction for the school holidays. We get nothing but excellent feedback and welcome a new batch of motivated teens every year! Get in fast to get the last remaining slots that begin on the 21st of July!
One of our students Oli Travers blogged and video taped his experiences. You can see his
Blog here
.
Yachting in Action - Antibes
Category
Teen Summer School
Related news
Learn more about this subject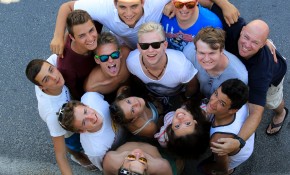 Five years ago now, aspiring superyacht deckhand Oli Travers from the UK left his home in London to take some all-important courses and see if there is work out there for an enthusiastic new crew member, keen to learn the ropes and get onto the first rung of the career ladder. Oli tracked his progress from leaving home, to his arrival in the South of France, taking Blue Water Yachting's Summer School course, looking for work and hopefully finding it. Here is Oli's first installment…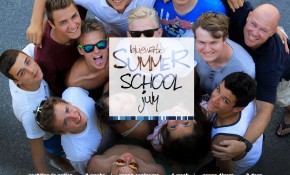 Take part in bluewater's exciting and exclusive opportunity - our summer school for 16 to 18 year olds! Gain 8 recognized and essential maritime qualifications in an intensive 2-week program. We literally have 5 spaces left for the course beginning 21st of July!