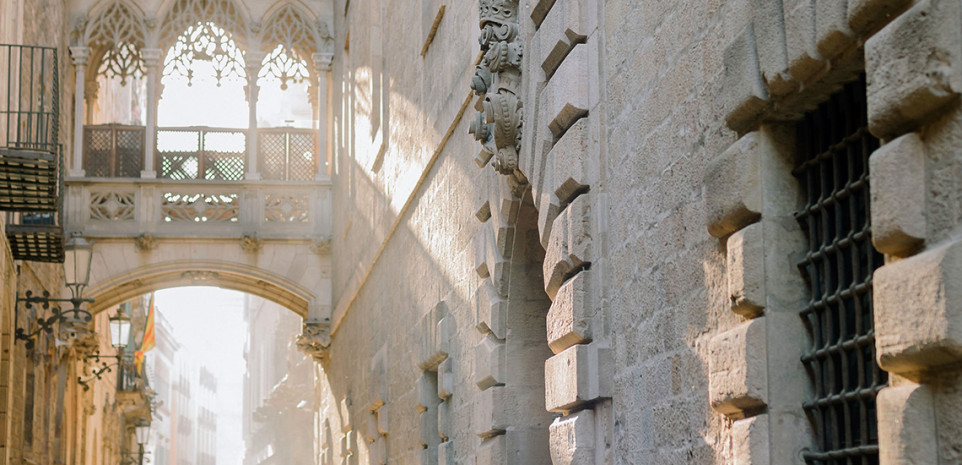 For architecture: Who else but Gaudi? Barcelona is home to multiple buildings designed by the great Catalonian architect Gaudi, famous for his whimsical, colourful, neo-gothic buildings. The UNESCO-listed La Sagrada Familia is a church unlike any other on earth and well worth booking in advance to see inside, while the fantastical fairy-tale facade is best viewed from the small nearby park, Plaça de la Sagrada Familia. The other Gaudi unmissable is Casa Battlo, which should be followed by a visit to the Amattler chocolatier next door to try the melted chocolate served with bread. (It'll be dripping down your chin, and you just won't care.)
A word of warning: when it comes to seeing the interiors of Gaudi's masterpieces, it's best to either book ahead or not bother.
For Rooftop Bars: When visiting a city, it's always great to get up high — and even better if your vantage point comes with cocktails and a DJ to get you in the mood. Ohla Chillout Terrace and La Dolce Vitae are the most upscale options; B-pool Bar is great fun and surprisingly affordable, while Pulitzer Terrace offers DJ nights in a rooftop oasis setting.
For fun in the maze: At Parc del Laberint d'Horta, you can get lost between the huge cypress hedges of this surprisingly tricky maze. The park is a beautifully manicured collection of temples, water features and classical sculptures. It's all very refined until you hear the giggles and groans coming from the maze as people get turned around, trying to find the Cupid statue at its deep green heart.
For city views and fairground fun: Taking the tram and then the funicular up to Mount Tibidabo gives you epic views of the city, with a giant Ferris wheel standing at the gates of a vintage amusement park built in 1899.
For sports fans: You'll want to see a game at the famous Camp Nou stadium, home of Barcelona FC. The guided tour of the stadium is an outstanding option for football fans.
For shopping: Wander the medieval streets of El Born, pop into boutiques and galleries, and stop for a refreshing glass of cava. Early evening is a fabulous time to shop in Barcelona as the heat of the day disappears and a feeling of excitement builds for the night ahead.