Bluewater Management & Crew Training USA appoints new Vice President of Marine Operations & Business Development
Bluewater is pleased to announce the appointment of Clive McCartney as Vice President of Marine Operations & Business Development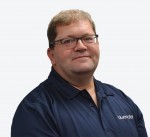 Mr. McCartney began his career as an Engineer Officer in the Royal Navy and subsequently five years in the cruise industry. Most recently he contributed to the support of over sixty yachts with worldwide itineraries as a yacht manager for thirteen years at Fraser Yachts.
"I am delighted to join the bluewater team," states Mr. McCartney. "I have watched the bluewater brand grow in strength over the last few years and am very much looking forward to continuing that progress."
Brian Luke, President Bluewater Management & Crew Training USA adds, "We are very excited about the addition of Mr.
Clive McCartney
to the bluewater team. Mr. McCartney brings a critical element of expertise in yacht management and maritime operations. He provides Bluewater Management USA the horsepower needed to continue our growth in the U.S. market as well as superior support to our European operations."
For more information please contact Clive McCartney:
clivem@bluewateryachting.com
or +1.954.478.7050
Contact information
President
+1 954 826 8991