Announcing the winners of the 'Beauty of Yachting'
Bluewater and Eisenberg Paris, a luxury skincare, fragrance and makeup brand founded by the legendary José Eisenberg, turned to Instagram to scout for the 'new faces' of beauty and yachting.
We put out a worldwide open
casting call
on social media for 'real people' to be the lead models in our 2018/19 marketing campaign. The campaign was an opportunity for us to celebrate the spirit of yachting.
Contestants entered from all over the globe: France, the Maldives, Portugal, Spain, the USA, and even as far as South Africa.
The campaign reached over 1 million followers on social media at the time of publishing, and was even featured in Vanity Fair Italy, as well as in superyacht news outlets.
Meet the Winners
Chosen by a panel of select judges from the creative teams at
bluewater
and
Eisenberg PARIS
, the selection was based on two distinct criteria: that the winners should reflect the bluewater and Eisenberg brand image and that they had to be fresh, 'real people'.
Our female winner – Ursula
Ursula is a veterinary student with a degree in hotel management, based in Portugal. She is very passionate about nutrition and enjoys cooking and creating her own healthy meals. She divides her time between work, spending time with her friends and reading books. The three things that make her the happiest in this world are travelling, photography and colourful smoothie bowls!
You can follow her on Instagram at
@uvzuben
Image courtesy of NXT Management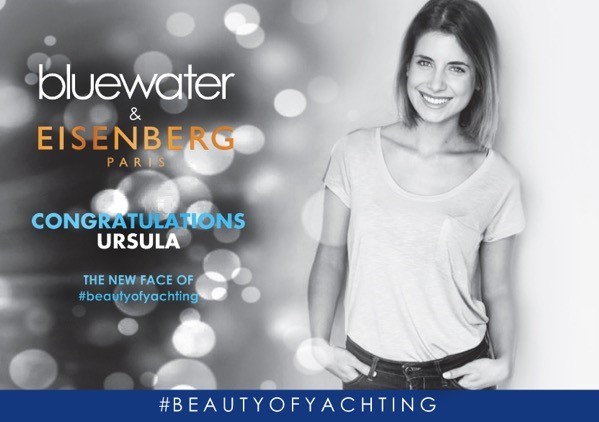 Our male winner – Antoine
After gaining a Bachelor in Sports Science, Antoine became a professional basketball player in 2010. This opportunity brought him to the French Riviera, where he worked as a Personal Trainer, as well as working as a model/actor.
As his social media following grew, he became a digital influencer and blogger. Antoine's blog allows him to share parts of his world and lifestyle, his travels and recommendations for his favourite places.
Antoine's favourite quote is: "What you think, you become. What you feel, you attract. What you imagine, you create."
You can follow Antoine on Instagram
@monsieurlifestyle
.
On location with the #beautyofyachting
The winners will be flown to the grand jewel in the Riviera crown, the glittering
principality of Monaco
. They will spend two days onboard the classic,
sailing yacht DORIANA
, a World Superyacht Awards finalist, now
for sale
with bluewater.
Superyacht and luxury lifestyle photographer,
Arthur Keller
was commissioned to capture the campaign within the dazzling surroundings of Monaco.
"A distinctive and unique style, which can't be replicated by any other, is what makes a good photographer great. This is the reason why we asked Arthur to shoot for us, with his extensive experience within the fashion industry, and as understudy of iconic photographer Mario Testino. His straight forward, contemporary style was the angle we wanted for our next marketing campaign, embracing a fresh stance for the bluewater brand " – Vikki Keil.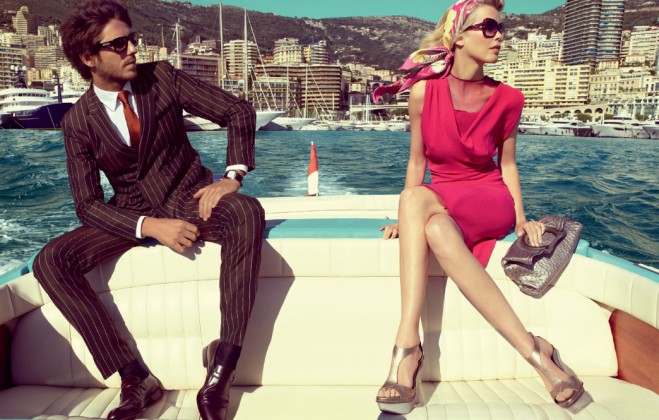 Image: Mario Testio shooting for S/S 2010 Ferraragamo with Claudia Schiffer in Monaco
Thank you to all of those who helped make our
#beautyofyachting
campaign a success.
Follow us on Instagram
@bluewaterlife
to see all the images captured during this shoot.
Contact information
Client & Partner Marketing
+33 626 66 68 11