Winter sports on 4 wheels: ride the ice!
Though winter is not too favorable to
luxury yachts
, one can still enjoy some time on water. Only in this case you won't be measuring speed in knots. At best there'll be room for 4 of you in the cabin and you'll have solid, frozen ground under your ...wheels.
© char1iej / Foter.com / CC BY-NC-ND
Winter test drives and trainings are a premium experience, offered annually by the big and luxurious carmakers. Whether in Cortina d'Ampezzo (
Italy
), Arjeplog (Sweden) or elsewhere, you are invited to test your driving skills and receive tutelage from champions such as Juha Kankkunen. Here are a few venues and
events
to look out for if you prefer a different sort of winter sports.
Ice Meets Adrenaline – BMW Snow and Ice Trainings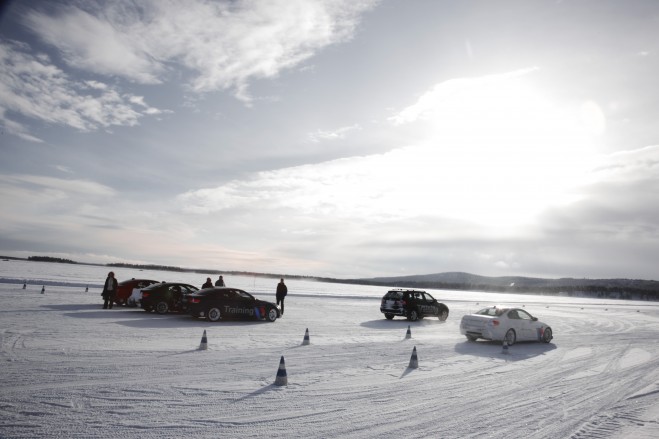 BMW Ice Fascination Training in Arjeplog © BMW
BMW offers
snow and ice trainings
at two of its winter training sites - Solden, Austria and Arjeplog, Sweden. The two locations offer different types of courses, depending on your interests. In Austria, you can work on your snow drift skills if you're into that or, alternatively, go through basic and intensive training.
The latter will teach you about winter driving dynamics and provide practical instruction and exercises such as handling glassy surfaces, uphills, downhills and steering and braking in snowy conditions. A spa experience and all other amenities are also included.
In Sweden, on the other hand, conditions are perfect for ice training. Choose between Ice Power, Ice Perfection and Ice Fascination, each one taking you to the next level in mastering winter driving and, most importantly, enjoying yourself all the while.
Bentley- Power on Ice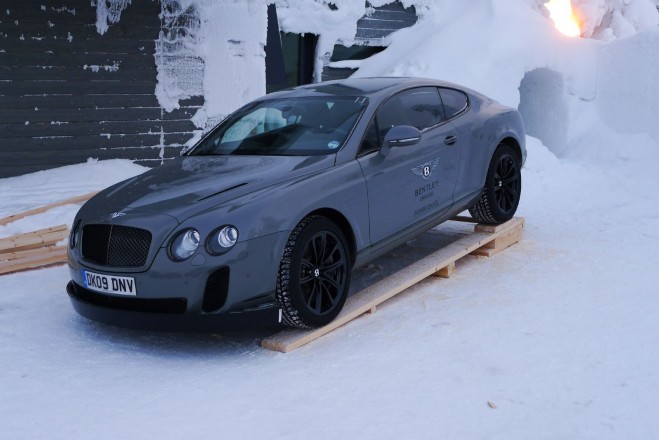 Take a Bentley for a ride on the snow covered lakes of Finland. © timo_w2s / Foter.com / CC BY-SA
The name says it all. And it is, I promise you, pure power. Suffice to say that Juha Kankkunen, four-time world rally champion, will be your instructor alongside British performance driving instructor Peter Barnes. As Bentley's own brochure states: You'll be in good hands.
This year's
Power on Ice
event has 8 groups planned, each for four days, between February and March, with two whole days of activities. But you'd better check in fast because the closer we get, the more will be sold out. During the day you will be coached and guided by instructors. Coaching is tailored to each person's needs and what one would like to learn and develop.
Further activities include snowmobile rides during the day as well as the once-in-a-lifetime arctic forest dog sled adventure in the evening. This will lead participants to a reindeer farm and a meeting with a Sami shaman who will perform a traditional ceremony. And, of course, a hot sauna will always be at your disposal.
Lamborghini Winter Accademia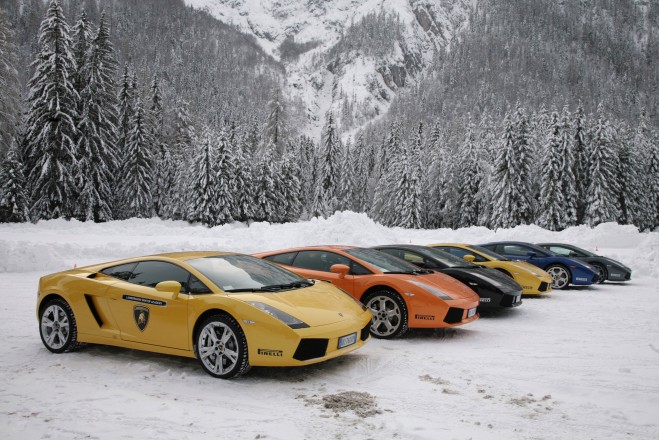 Dare to try one? © ON1TZUKA / Foter.com / CC BY-NC-ND
While at the time of writing there are no dates set for the
Lamborghini Winter Accademia
, you would certainly do well to make a note of this. If you're a fan of the luxurious and powerful, the Winter Academy is your chance to experience how 700 hp of Lamborghini behave on ice and snow. And it goes without saying, they're wild as a snow tiger… but in the hands of the capable they can be tame as a kitten.
So if you'd like to learn to tame wild cats, this one's for you. The three nights and two days Avanzato Programme features extensive briefing, and exercises whose difficulty grade is slowly raised. It further includes one-on-one coaching, drifting sessions and even a video review of one's performance to identify what one needs to work on.
The venue usually is the Italian Alpine town and resort of Cortina d'Ampezzo, located in Veneto, Northern Italy. Part of the UNESCO World Natural Heritage Dolomites Site, Cortina is located in one of the most magnificent mountain ranges in the world. It offers plenty of ski slopes, cross-country tracks and most importantly – incredible landscapes. That way, you can combine the Winter Academy (if and when Lamborghini announce dates) with a winter vacation.

Winter test drives and snow or trainings are for everyone, not just for the professionals. But they are certainly not for the faint of heart. Speeding across the frozen lakes and roads, you'll have to keep a cool head as well.
About the author
Blogger
Over the years I've lived in various places - from Germany to Finland, to Bulgaria and Denmark, and have also traveled extensively. This has developed in me a keen love for moving, visiting and exploring new places. I enjoy hiking, sailing and traveling by sea, swimming, martial arts and all sorts of physical activities. I am deeply concerned about environmental issues and sustainable living, specifically those related to the preservation of the oceans and their inhabitants.