Tread lightly but in style: Eco-tourism meets luxury
What comes to mind when you think of eco-tourism? Do you imagine dwellings made from twigs, beds made of straw, vegan dishes that barely fill your stomach and toilet paper made of ... ?
You'd be partly right but not entirely. It can also be otherwise. You could basically walk straight out of your luxury yacht and into an eco-friendly luxury resort without, literally and figuratively, leaving a footprint. And I certainly do not mean to give non-luxury eco-tourism a bad name as the above description is more of a popular misrepresentation rather than an accurate description of eco-tourism, whether it's luxury or not.

Furthermore, this type of tourism is always a great way to both support local communities, as well as have as little adverse impact on the environment as possible. It gives you the opportunity to see amazing places and experience the stillness and majesty of the wild, while at the same time also enjoying the benefits of a well-organized and highly stylish resort. If you haven't tried – be warned – because it will certainly become your new modus vivendi. Though not all of the following resorts can be reached with a yacht, because of their isolation, they are all worthy of being experienced… while the yacht waits nearby.
El Nido Resorts
El Nido Resorts
, a group of eco-resorts, is located in northern Palawan, Philippines. The resorts currently consists of Miniloc Island Resort, Lagen Island Resort, Apulit Island Resort in Taytay and Pangulasian Island Resort. The resorts currently have one of the highest possible statuses in terms of environmental importance - that of a managed protected area. They are accessible by sea and luxury yachts are often seen docking nearby when, for example, coming from Thailand. Apart from offering diving opportunities and amazing marine life, the islands are also a turtle sanctuary, with at least 5 endangered species of turtles nesting on some of the beaches. The resort offers to educate its visitors on a variety of topics concerning marine ecosystems and their preservation. It also offers them the chance to witness the release of turtle hatchlings into the wild.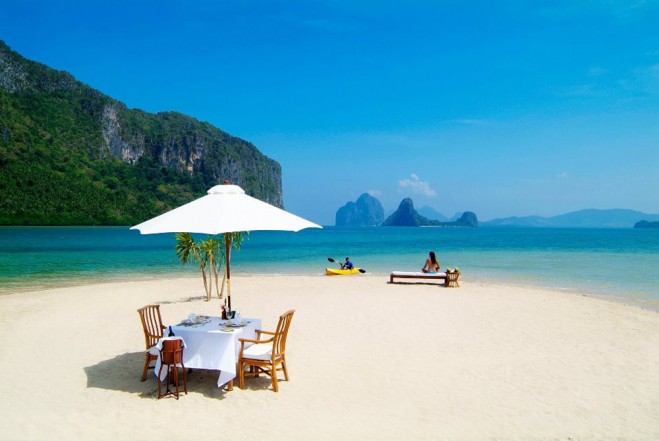 The Boulders
Here's something really fabulous -
The Boulders
, a Waldorf Astoria Resort, situated in Arizona, in the Sonoran desert. The resort is surrounded by, well, boulders ... but ancient ones. It blends in seamlessly into the surroundings with its adobe casitas and haciendas with wooden interiors. Furthermore, there are many activities for you there, such as golf and tennis, as well as horse-riding on desert trails. The Boulders has received a number of awards, notably the Urban Land Institute's Environmental Award of Excellence and this year's TripAdvisor Certificate of Excellence Award.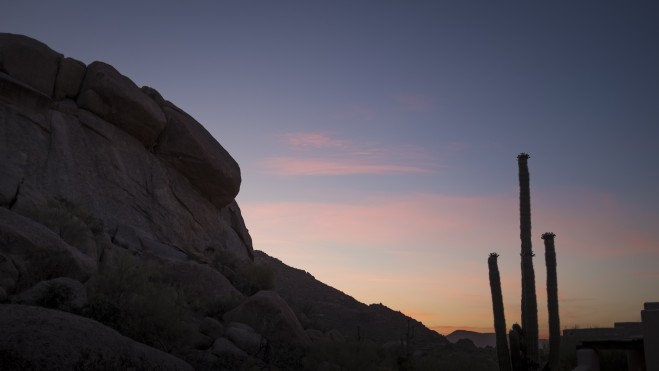 Chaa Creek
Chaa Creek
in Belize has been around for quite a while. Founded in 1981, this luxury eco-resort has a long history of providing eco-adventures deep in the Belize rainforest as well as actively promoting sustainable practices and causes by setting aside significant portions of its revenue. The jungle lodge has received numerous awards for its activity and the diligence with which it has pursued environmentally-friendly practices. At the same time, just because it's environmentally-friendly, doesn't mean you need to feel like you're visiting a museum or a library - you can have loads of fun with activities such as horse-riding, canoeing, tours and hikes through the dense rainforest or visiting the local Butterfly farm.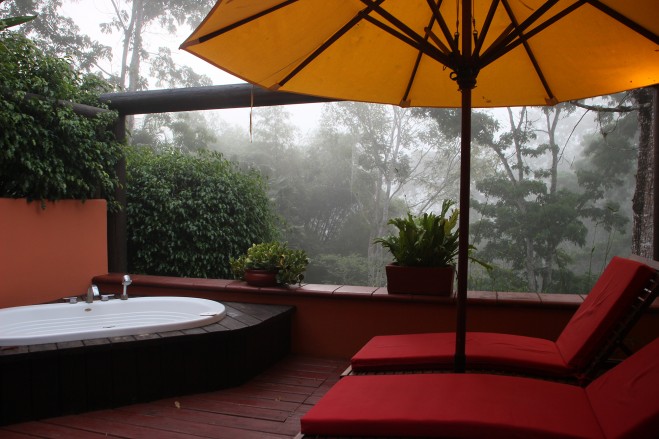 Longitude 131°
Located in the Australian outback at the border of the Uluru-Kata Tjuta National Park, looking towards the Uluru or Ayers Rock, the largest monolith on Earth, is
Longitude 131
. The Australian outback is famous for its otherworldly atmosphere and at Longitude 131 you are able to experience it in all its majesty. To further strengthen this experience, the 15 luxury tents of the resort are built on stilts, on top of a sand dune, so that they don't disturb the desert and the wind can freely blow underneath them. In the evening you can enjoy a dinner looking up at the night sky, providing you with a view so rare that you will remember it for a long, long time.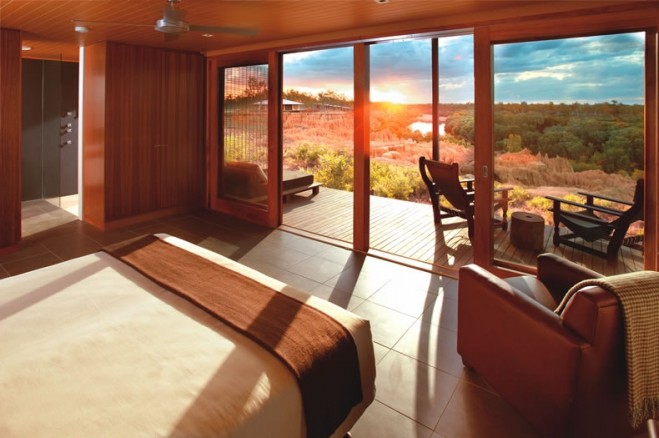 Haciendas Del Mundo Maya
At the
Haciendas Del Mundo Maya
in Yucatan, Mexico, you can explore the ancient traditions of the Maya. With the recent popularity of Mayan predictions, this area has become a very popular tourist destination. The Haciendas offer a unique opportunity to experience the traditions and culture of the Maya people and their lifestyle as well as see the pyramids and have a nap in a Mayan cotton hammock. Because of the great benefit for the local communities and the development of the area, the Haciendas have received a Global Vision Award for artisan revival and poverty alleviation.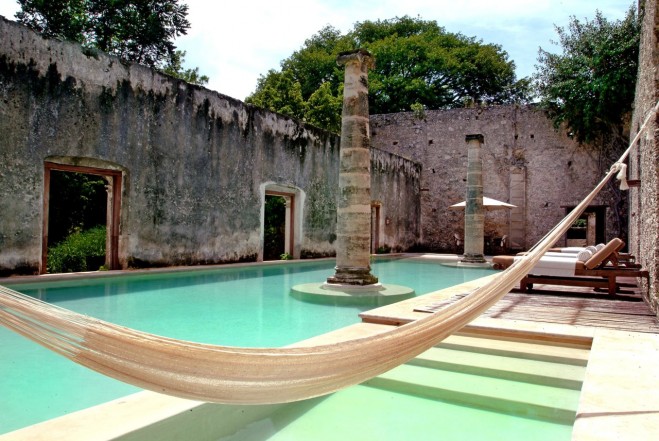 These few examples make an important point which is that 'eco-friendly' has increasingly been replacing 'luxury' as a status symbol. Though this trend has been around for a while, it keeps growing and gaining momentum. On the other hand, as is shown, these two are not necessarily mutually exclusive but can complement each other, and may sometimes even be more effective in supporting environmental and socially-conscious efforts. Therefore, luxury eco-friendly tourism is not this year's or last year's trend – it's more or less the one and only trend which will be around in just a bit more time.
About the author
Blogger
Over the years I've lived in various places - from Germany to Finland, to Bulgaria and Denmark, and have also traveled extensively. This has developed in me a keen love for moving, visiting and exploring new places. I enjoy hiking, sailing and traveling by sea, swimming, martial arts and all sorts of physical activities. I am deeply concerned about environmental issues and sustainable living, specifically those related to the preservation of the oceans and their inhabitants.