The world's most luxurious spa pools and baths
Nowadays the discriminating holidaymaker is not content to just lie by a pool and roast in the sun. He or she expects a luxurious experience that also caters to their desire to be mindful of their health and emerge feeling refreshed and invigorated.
© WanderingtheWorld (www.ChrisFord.com) / Foter.com / CC BY-NC
Here are eight of the world's best spa resorts where you can anchor your
luxury yacht
and be treated with the care you deserve.
Blue and Green – the Lake Spa Resort, Vilamoura, Portugal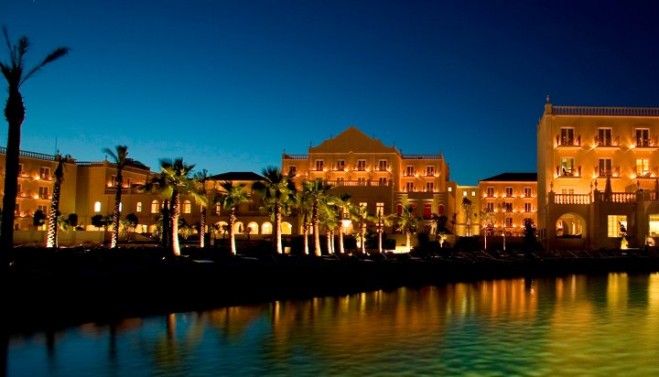 © The Lake Spa Resort: Blue&Green Hotels Facebook Page
Vilamoura, right in the middle of the Algarve, is one the biggest luxury tourism centres on Portugal's southern coast. A wide range of spa treatments are available at the
Blue and Green – Lake Spa Resort
which boasts an indoor treatment pool, fitness center and hair studio. Nearby attractions include the Dolphin Safari and Zoomarine, both popular if you have young children in tow! Hot and dry in the summer – a great time to visit is in February when the almond blossom comes out, bathing the whole of the region in a pink snow.
Gilpin Hotel and Lake House, Windermere, UK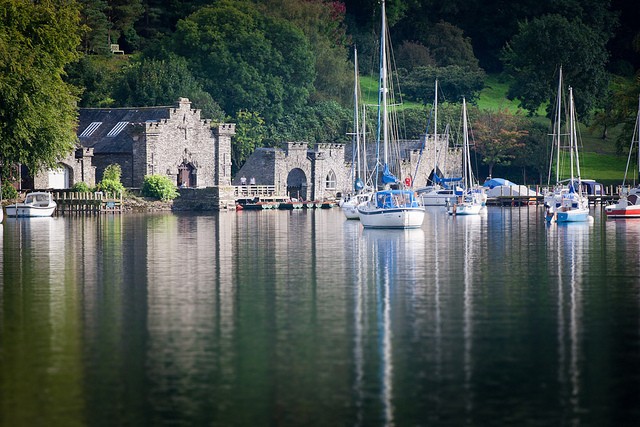 © Dave Wilson Cumbria / Flickr / CC BY-NC-ND 2.0
The Lake District is one of the most beautiful regions in the UK. And Windermere is a place that has inspired poets and writers down the ages. Most famously, of course, William Wordsworth, who lived in Grasmere and Rydal Mount. His 'Daffodils' poem beginning "I wander'd lonely as a cloud" is viewed as the ultimate Lake District poem.
The Gilpin and Lake House
overlooks a private lake, affording guests an idyllic and tranquil setting. Rooms have patio doors leading to the gardens and spa facilities. The Lake House has six suites exclusively sharing 100 acres. Absolutely delightful at all times of the year, especially in the autumn when the colors start to turn.
Round House, Jamaica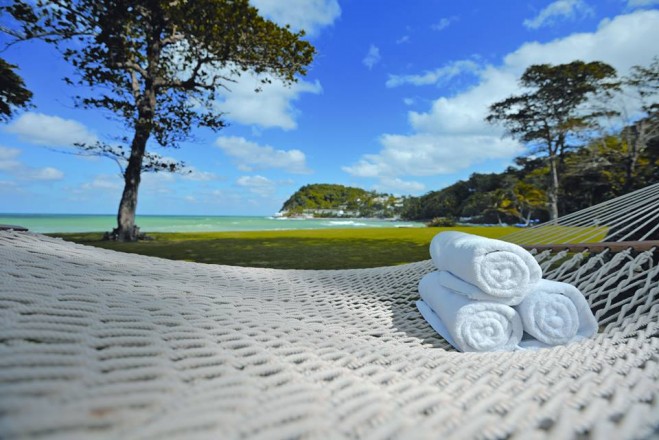 © Round Hill Jamaica
This luxurious resort offers a full service spa and private beach and health club alongside two outdoor pools. All rooms at the
Round House
have patios and soaking tubs. VIP guests in the past have included Paul McCartney. "Not inexpensive but well worth it,'' wrote one guest. "You get the feeling you stepped back in time to old Havana or the Florida Keys," wrote another. Spectacular scenery and nearby are several golf courses and the Rocklands Bird Sanctuary. Probably at its best in the winter.
Peter Island Resort and Spa, British Virgin islands
This is a casually elegant
British Virgin Island resort and spa
hidden away on an 1800-acre resort. The 10,000 sq foot spa on Peter Island offers massages, scrubs and wraps, facials and hair treatments as well as Ayurvedic treatments. The beach is known for its pristine white sands, warm waters and towering palm trees.

© Peter Island Resort & Spa
Ezzhara, Morocco
This is a private villa just outside the historic city of Marrakech with a very cozy feel. A permanent staff of 12 caters to the whims of up to 14 guests. A wide range of beauty and massage treatments are available and Marrakech itself – with its magnificent souks – is naturally a must-see attraction. The villa also offers stunning views of the nearby Atlas Mountains. Given the location, the
Ezzhara
is probably at its best in the spring and autumn.
Hotel Guanahani, St Barthélemy
Billed as a "luxury barefoot-chic resort on the sexiest island in the Caribbean" the
Guanahani
is set on a private 16-acre peninsula. The spa features a hair salon and nine treatment rooms in which to enjoy a wide range of spa treatments. The island, officially under French control, has become synonymous with chic and style and now attracts the cream of the A-listers, especially in the period around Christmas and the New Year.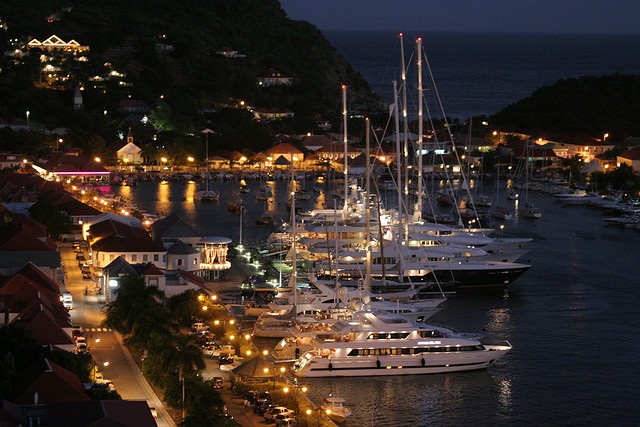 © St Barthalemy: didierbeck / Flickr / CC BY-NC-ND 2.0
Hanmer Springs , New Zealand
This spa center at
Hanmer Springs
features treatments auspiciously billed as "delicious and decadent". This is a three-million dollar facility, modern and spacious, with 12 luxurious treatment rooms, as well as relaxation centers and six private thermal pools. Special pamper packs are available, providing overnight stays in top quality 5-star accommodation nearby for those not happy with just visiting for the day.
Le Sirenuse, Positano, Italy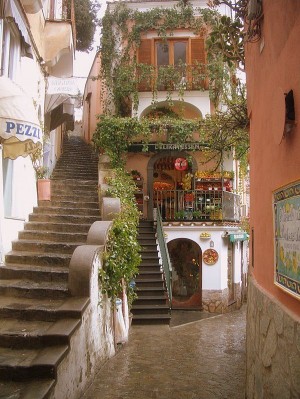 © Trent Strohm / Foter.com / CC BY-NC-ND
The Amalfi coast is one of the most picturesque in Europe. And Positano, with its enclave of villas and hotels plunging down towards the sea, is especially inviting.
Le Sirenuse
is a wonderful place from which to enjoy the wonderful views over the bay of Positano. The hotel offers massages and face and body treatments using aromatic essential oils, natural products and techniques.
Definitely a lot of dream locations for you to enjoy some special pampering!
About the author
Blogger
I have lived in various countries, including UK, Portugal and Bulgaria. I have always been entranced by the sea. In fact, my mother once reported that I first "looked up" at the sight of the ocean. Since I was a child I've been happy gazing out at its boundless expanse.