The Antibes Yacht Show 2014
The
Antibes
Yacht show has taken place every spring since 2007 in the Port Vauban in Antibes, France. It was created in response to a strong demand for a spring yacht show in the South of France.
It was created in response to a strong demand for a spring yacht show in the South of France. Every year the Antibes Yacht Show grows larger and welcomes more and more exhibitors and visitors. Last year, over 13,000 visitors attended the yacht show alongside 190 exhibitors from the nautical industry, and around 150 yachts which sizes vary between 15 and 70 metres.
Due to the increasing number of shipyards requesting to participate in the show, the organisers have decided to open the doors to the shipyards as well. It's one of the earliest shows, which allow professionals to show their products or services before the summer. It is also one of the first events for crew, which allows them to start preparing for the yacht season.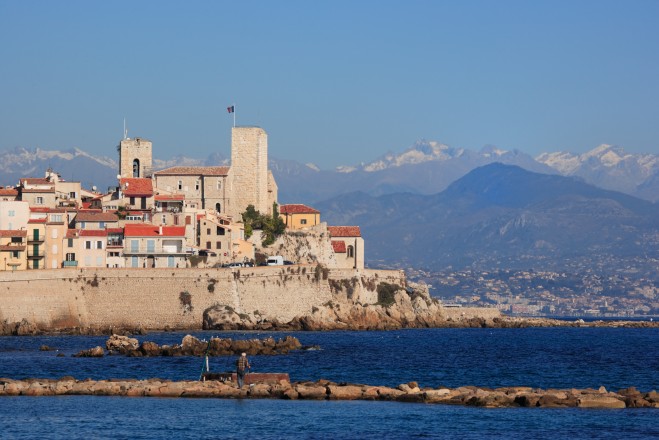 Due to many requests the show's highlights over the previous years include exhibited super yachts, 'privilege' areas, an exclusive Captain's lounge, parties and music from live bands. The organisers of the show decided in 2011 to create a new Refit & Services division, to complement its activities. The first Prestige Yacht Auction took place during the Antibes Yacht Show 2013, with around 37 yachts going under the hammer and resulted in the sale of the 77m super yacht; Lone Ranger.

The show also helped The Water of Hope Association with a raffle in partnership with Air France; it collected €1975 which enabled the association to create 7 wells for the children of Cambodia.

The Antibes Yacht Show 2013 was a great success, the organisers and exhibitors were more than satisfied with the number and quality of the visitors, buyers came all the way from the USA and China, just to see the yachts at the show.

Over 10 offers were made in last years show. The organisers of The Antibes Yacht Show 2014 are determined to make this year even bigger and better than before. The Antibes Yacht Show has announced its dates for this year, the show will take place from April 24th -27th in Port Vauban, Antibes. Due to the busy boat show schedule and to accommodate the professionals and yachts, the show dates might still change slightly, and move to 23rd to 26th of April 2014 instead.