SCUBA safety - Do you need an assessment?
How safe are your SCUBA operations on board your vessel or even on board rendezvous dives? Yacht Scuba Safety provides SCUBA risk assessments as well as crew assessments to assist in improving all aspects of SCUBA safety.
Yacht Scuba Safety
provides consultations for establishing SCUBA safety procedures and emergency protocol standards for Superyachts to offer and participate in scuba diving activities. Recently two superyachts completed the scuba diving operations onboard: Motor Yacht Roma and Motor Yacht Vava.
M/Y Roma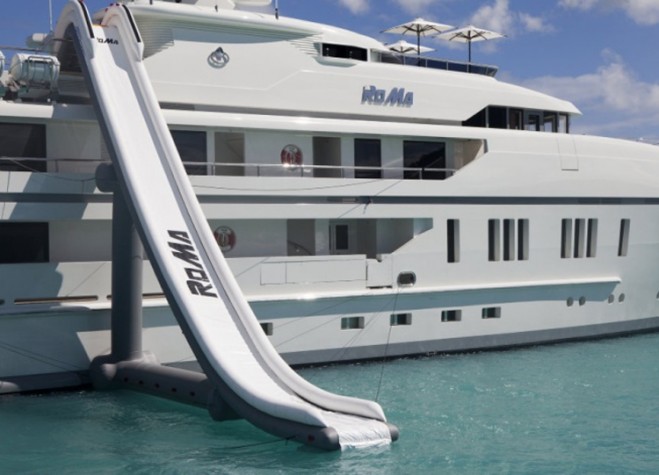 M/Y Roma
61m MY Roma successfully completed the scuba diving operations program which included the installation and set-up of a PADI Superyacht Centre.

MY Roma travels the Mediterranean and is available for charter is fully capable of teaching dive courses and supervising recreational diving activities with the highest standards of safety. The on-board dive team within the crew of 16 consists of 1 instructor, 2 Divemasters and 3 Rescue Divers all trained under the guidance of Ondine's Yacht Scuba Safety program

Janusz Walinski, Captain of MY Roma offers the following Testimonial……
"I can recommend highly Scuba Yacht Safety to any Yacht who wants to organize and improve their diving operations. What you learn with Brad Robertson will be exactly what you need to provide your guests with, taylor made diving service equal to your overall Superyacht standard."
M/Y Vava

Superyacht Vava is a 47.30m motor yacht, custom built in 1996 by Feadship and previously developed a dive operations program and manual of operations with Yacht Scuba Safety when they found out that they were to conduct scientific research in Chagos Islands and Indian Ocean involving a very intensive dive program.
Captain Glen McDonnell MY Vava…
"Brad and Nick brought to my attention that they could formulate a specific customised safe operations manual for Vava under the title of the Yacht Scuba Safety program. Given that we have had limited diving activity in recent years but carry a full complement of dive gear I agreed to their proposal and am more than satisfied with the results. Both Nick and Brad visited Vava on a number of occasions to assess the platform, equipment and the relative experience of our dive team so that they could formulate a Vava-specific manual of operations plus identify any areas that needed to be addressed to ensure our visit to the Chagos and Indian Ocean would be completed with maximum awareness and safety. The result was a comprehensive manual of operations for the greater range of potential dive experiences we would encounter which was tailored for the limitations of the equipment we have on board plus the relative experience of the divers."
If you would like more information about a SCUBA assessment for your boat, visit
yachtscubasafety.com
.
Contact information
Group Operations Manager
+33 611 70 04 05