Scuba Diving in the Mediterranean
There is no need to travel to the outer reaches of the unbeaten track to find breath-taking dive sites. A short flight from anywhere in Europe and you will find yourself in the luminous waters of the Mediterranean where you will find an eclectic mix of caves, wrecks and vibrant marine life ideal for both advanced and inexperienced divers.
© Arn@ud Ab@die / Foter / CC BY
The world's largest enclosed sea, too warm for much of the marine life in northern waters and too cold for reef-forming corals, offers its own personalised array of flora and fauna waiting to be explored.
Malta and Gozo
Cirkewwa in Malta is a diver's dream. The area boasts 2 shipwrecks, reef access with many arches and swim-through's (including the infamous Cirkewwa Arch) and clear-blue waters. It is very safe with a number of natural pools so great for newbie divers also.
Across from Cirkewwa you will find the cliffs of Gozo, where lies beneath The Blue Hole, a natural rock formation reaching down to a depth of 26m. An underwater archway leads out into the open sea and the beautiful dive sites beyond. A cave at the bottom of the hole gives the impression of dropping off into an infinite abyss of deep blue – a truly unforgettable dive.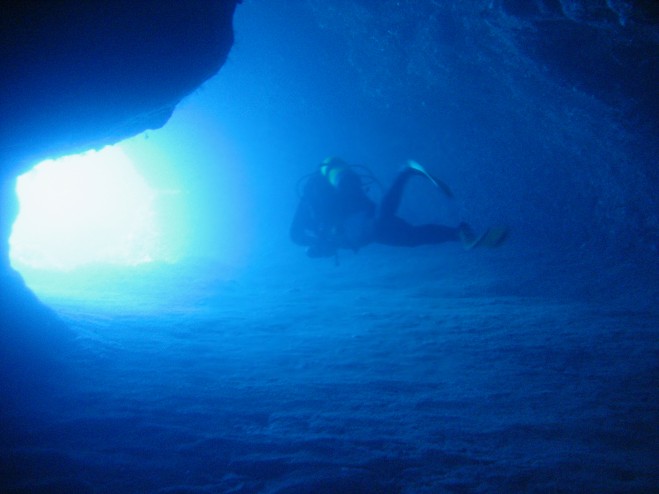 Comino Caves © ichael Aston / Foter / CC BY-NC
Sardinia
Sardinia offers some of the best diving in the Med due to its crystal clear waters, warm enough to dive in all year round. A continuous coastline of easy to access coves, inlets and stunning beaches provides the perfect backdrop for divers of all levels. You can find a large range of marine life including many corals and schools of scorpion fish.
French Riviera, France
Rippling beneath the waters of luxury between Menton and St Tropez you will find a surprising array of remarkable dive spots, including the Parc National de Port-Cros and the Centre du Rayol-Canadel in the Var. The sandy bottoms of the surrounding waters ensures great visibility for searching the many wrecks in the area and hunting for small relics dating back to well before the Roman times .
Canary Islands, Spain
For an impressive mix of larger marine life head to the Canary Islands where you can find yourself swimming alongside a variety of rays, tuna and barracuda and may even be lucky enough to dive with bottle nosed dolphins, loggerhead turtles and angel sharks. Not quite the Med, but not far, these volcanic waters and underground lava landscapes make for a dramatic setting to explore the local underwater wildlife.
Greece
Amazing diving scenery can be found in the waters around Greece due to the many ancient sculptures, walls and varying artefacts ….. if only we could dive there I hear you say. Recent easing on government restrictions now means that certain areas, once forbidden to explore, are now opened up for diving including wrecks from World War II. For shoals of vibrantly coloured wrasses and easy-to-navigate undersea caves and rocks, head to the picturesque Chios Islands.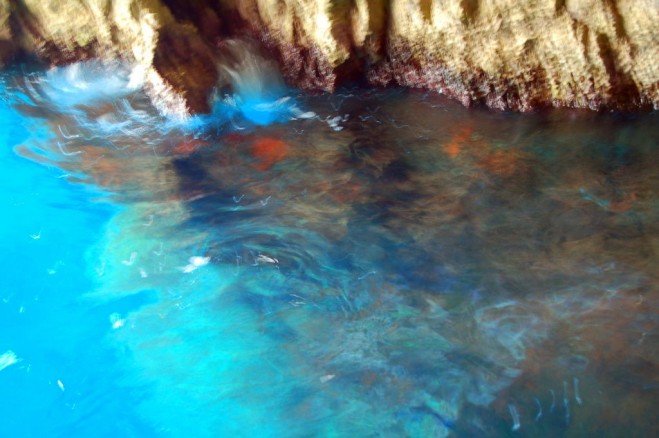 © RobW_ / Foter / CC BY-NC-ND
About the author
Charter Marketing
Charlotte graduated with a degree in Psychology from Birmingham University in 2006. A need for a change of scenery led her to the vast expanses of Australia. After many adventures, including swimming with whale sharks, she decided to return closer to home and made the 'very difficult' decision to live in the South of France.