Sailing H(e)aven Antigua: For Fans and Connoisseurs Alike
While frosty weather conditions reign in Europe, elsewhere the sun shines and warm waves splash against the hulls of
yachts
. With yet another exciting and dramatic Superyacht Challenge
Antigua
having just taken place, we are reminded of Antigua's undeniable appeal to yachting professionals and charmed enthusiasts.
© sharkbait / Foter / CC BY-NC-SA
Antigua is an important destination for both sailing and charter yachts and hosts a number of big events each year. Below we have rounded up three of the main regattas that take place in Antigua annually. From the grandchild, the Superyacht Challenge Antigua, to the grandpa, the Antigua Sailing Week.
Superyacht Challenge Antigua (30 Jan - 02 Feb)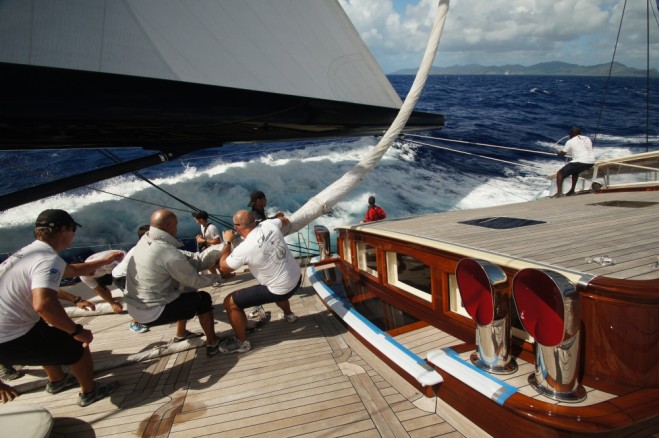 This year's
Superyacht Challenge in Antigua
was an exhilarating one! Four days were filled to the brim with training, close racing, torn sails and a lot of other action. Not to forget the great parties each evening. In the end it was a mere 2-second difference that decided the winner. This year it was Marama, the 31 metre ketch built by N2A, which had joined the challenge for a third consecutive year.
And the takeaway? The takeaway for everyone was the pure fun which lies at the core of the event. Now in its 4th year, the Superyacht Challenge is a boutique regatta, with only about 15 yachts being admitted. Furthermore, it has no title sponsorship to ensure that there are no conflicts of interest.
Antigua Classic Yacht Regatta (17 – 22 Apr)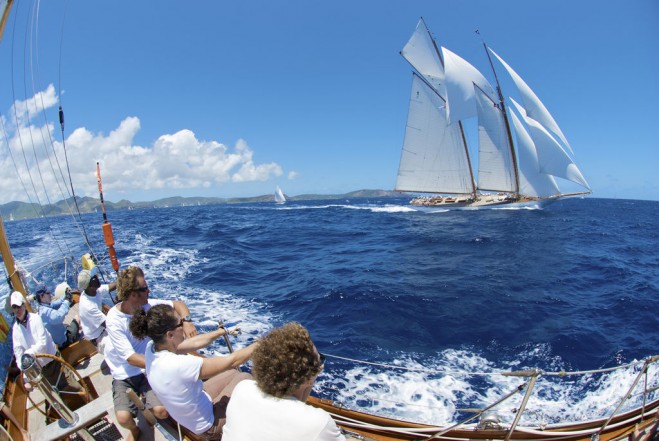 © sharkbait / Foter / CC BY-NC-SA
The Antigua Classic Yacht Regatta is another notable representative of Antigua's regatta scene. With about 50 to 60 classic yachts joining each year, the race is one of the finest such in the world. It was instituted in 1988, after classic yachts were gradually displaced from other races, due to their lower competitiveness. Fortunately, they ended up with a regatta all their own, which has become a prominent venue for a variety of classics.

This year's regatta will take place between 17 – 22 April. With a long list of sponsors and yachts that have announced their participation, the event is sure to be an exciting one. As an extra bonus, the Concours d'Elegance will showcase and rate the most well-kept among the yachts, presenting visitors with a rare opportunity to see them up close.
Antigua Sailing Week (26 Apr - 02 May)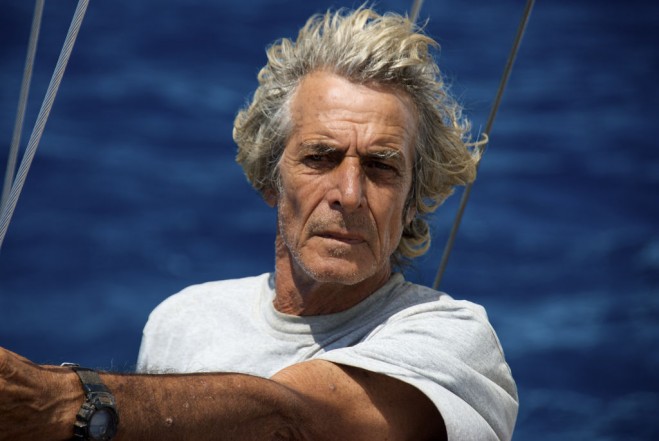 © sharkbait / Foter / CC BY-NC-SA
And now for the ultimate event.
Antigua Sailing Week
is not only the biggest Antiguan sailing event but also one of the biggest worldwide. Founded back in 1967, the regatta is renowned for the large number of yachts and visitors that attend every year. At its height, the regatta has been host to some 250 participating yachts. Nowadays these are closer to 100, with around 1000-1500 participants and a few thousand visitors.
Still, compared to most competitions, everything at Antigua Sailing Week is bigger – the races, the yachts, the parties. And because of its size, significance and financial turnover the Sailing Week is also an active supporter and contributor to the non-profit National Sailing Academy. Its charity program seeks to support Antiguans and Barbudans who wish to be involved in the yachting industry.
Thanks to its celebrity status, world-class events, and consistently mild weather, Antigua attracts sailing yachts and charter yachts all throughout the year. It is known for its hospitality and luxurious resorts that can accommodate even the most refined guests. If that's not enough to convince you, here's more on why you should
go to Antigua
this year.
About the author
Blogger
Over the years I've lived in various places - from Germany to Finland, to Bulgaria and Denmark, and have also traveled extensively. This has developed in me a keen love for moving, visiting and exploring new places. I enjoy hiking, sailing and traveling by sea, swimming, martial arts and all sorts of physical activities. I am deeply concerned about environmental issues and sustainable living, specifically those related to the preservation of the oceans and their inhabitants.