Recharge your creativity Richard Branson style
Is it any wonder that successful people have always liked
yachts
? Water-bound vessels are great hideaways away from nosey-parkers. And doubtless A-listers get a real kick out of thwarting the plans of prying paparazzi. Sir Richard Branson has just invented a new type of luxury yacht that automatically - with pinpoint accuracy - can detect the location of a photographer who is taking unsolicited photos. The vessel then fires a warning shot ...
... Ok, fooled you, not yet, but I'm sure it's coming! In the meantime, here are five places you can go, far out of the limelight, where you're just bound to bump into the Virgin boss. And you can charter a luxury yacht from bluewater to all these destinations, apart from the last place on our list - St Bart's - although the company operates chartered vessels to many locations nearby in the Caribbean.
Corsica and Sardinia
The Mediterranean is great in the summer but you want to avoid those places that are simply bursting at the seams, like Ibiza and the Spanish Costas. Fortunately, both Corsica and Sardinia are still largely off the radar for your average lager lout who probably believes that Sardinia is a type of fish!
The Corsican cities of Porto Veccio, Bastia and Calvi offer cosmopolitan glamour but the island is home to stunning cruising grounds with deep bays, secluded anchorages, dramatic coastlines with white sandy beaches and charming fishing villages.
Perhaps you will see Sir Richard in his hot air balloon hovering over one of the majestic beaches.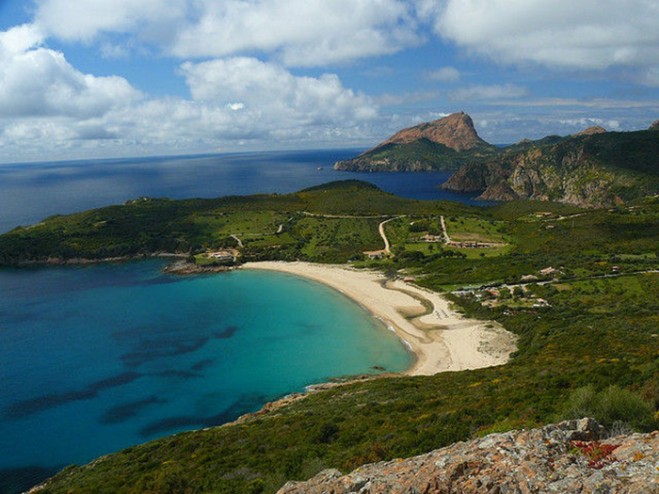 The South of France
But perhaps not in high season where the world and his wife all descend on the coastline en masse, much to the despair of locals. Wait until September, a lovely month on the Côte d'Azur where the sun is still warm but you can find some sheltered alcoves.
You're certainly in good company - this is the area favored by some of the biggest names from Hollywood's golden era, like David Niven, Brigitte Bardot and Jack Nicholson - through to modern stars like Leonardo DiCaprio. And the most famous man in the world - yes, Sir Alex Ferguson - has been known to enjoy spending his summers here!!
There are so many places to moor your yacht - Monaco and Antibes being the best examples. But for the traveler on land it's ideal too. You can have lunch at the Cours Saleya in Nice, explore the wonderful historic town of St Paul de Vence and bask in the rose-tinted light of Eze. You can also take your yacht across the border to Italy and see San Remo and Portofino.
Where would you find Sir Richard here? He's probably sipping a gin fizz in the bar of the Negresco hotel in Nice, copy of The Financial Times to hand.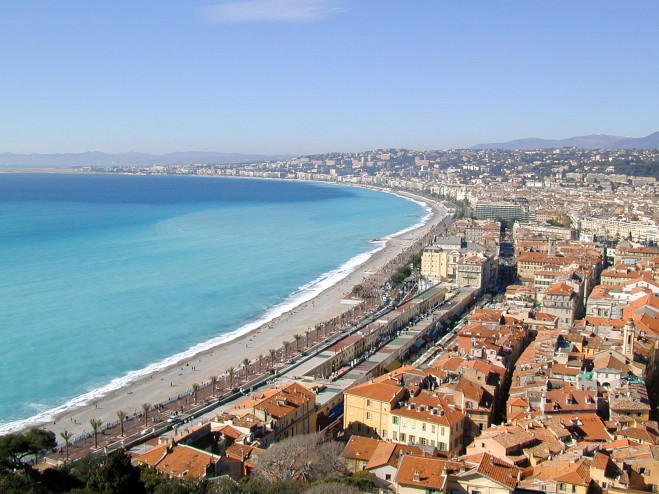 Venice
As summer gives way to autumn, as the high season ebbs away, as the crowds and even some of the pigeons part from St Mark's Square, you will see Venice in a fresh light. Imagine being on your yacht, enjoying a unique view of the city's beautiful architecture. It's simply a dream yacht vacation with its hundreds of islands within the lagoon.
You can tell a city is legendary when it features in so many films. Remember Katherine Hepburn discovering love in Summer Madness? Or Donald Sutherland and Julie Christie in the chilling ghost story Don't Look Now? Or Dirk Bogarde contemplating his Death in Venice?
Branson would almost certainly never allow a year to pass without a visit to Venice, even if it's just dropping over from London on a day trip for lunch. Or perhaps you'll find him in Harry's Bar of an evening watching the sunset ...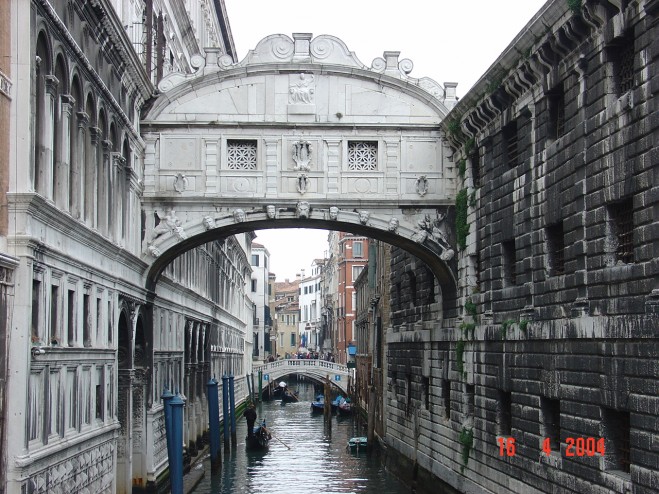 Bermuda
Anywhere good enough for Michael Douglas and Catherine Zeta Jones - who maintain one of their homes here - is good enough for me. Although not quite guaranteed to be sizzling hot all year round - the islands are about 1000 miles north of the Caribbean - they are nonetheless a haven of tranquility. Those on a chartered yacht could start at the north-eastern tip of the island where the town of St George's is sheltered by the Castle Harbour with St David's lighthouse.
Where would you find the great man? Probably scuba-diving, in search of underwater treasure like Jacqueline Bisset and Nick Nolte in The Deep, which was filmed in Bermuda. And, knowing his luck, he'd find some!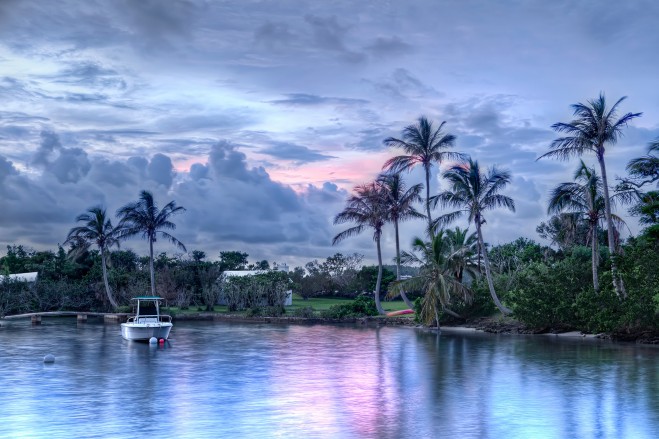 Saint Barthélemy
Imagine it's the middle of winter and you want to escape the grey and cold in the northern hemisphere. You are tired of sneezing, coughing, and flu, exhausted by the endless battle to keep warm and, above all, irritated beyond description by all those grey, contorted, plain faces complaining about the INFERNAL weather. Where would you go to really escape the madding crowd? Where can you be sure of rubbing shoulders with A-listers? You'd head to the Caribbean, of course.
In St. Bart's, the chicest Caribbean island, Christmas and New Year is a mad time. -During Christmas the energy is incredible, according to one longtime resident. "It's like the whole island is Studio 54 at its peak."
Paul McCartney, Sting, Johnny Halliday and Beyonce are all regular visitors here. Enter Gustavia Harbour and you will find yourself in excellent company. It's also a place to forget about all your worries and enjoy the splendid seclusion.
Your chances of bumping into Sir Richard here? Anywhere between very high and a dead certainty!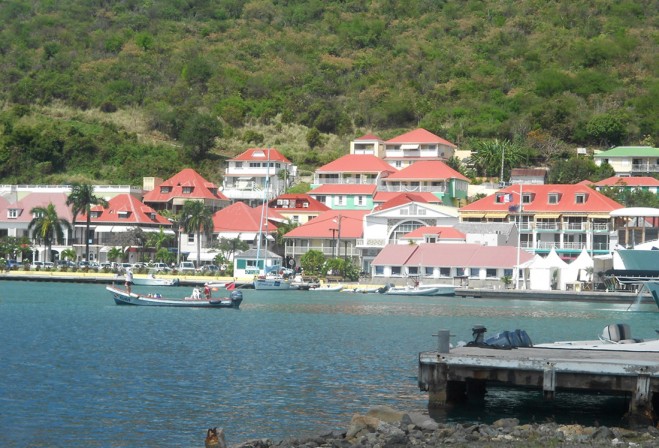 About the author
Blogger
I have lived in various countries, including UK, Portugal and Bulgaria. I have always been entranced by the sea. In fact, my mother once reported that I first "looked up" at the sight of the ocean. Since I was a child I've been happy gazing out at its boundless expanse.