Private Islands: Enjoying Life as Gods in Paradise
When dreaming about how we would like to spend our life, quite often it involves the idea of going off to some exotic and faraway destination. People often dream of visiting a deserted island or some remote and hidden place, beyond the crowds and noise of big cities. It seems natural that a dream life should be one of rest, calm, sun and a natural environment.
Such a perception involves the idea of enjoying life as gods in myths do - when you think about it, with rare exceptions, gods are usually not depicted as awfully active and stressed. Most of the time they rest and every now and then they feast.
Much in the same way, visiting a remote island or even better – owning one – is a way of having some good rest and isolating oneself from the steady gaze of the public eye, especially if one's life usually involves a lot of public exposure. Apart from that, owning an island is also a matter of status and wealth, and even the most secretive celebrities don't shy away from demonstrating their privately owned, paradise-like pieces of land. Some of these can be visited and booked while others are entirely private. Here are a few of the most notable attempts of people to create their own 'heaven on Earth' on an island.
Larry Ellison - Lana'i Island
Larry Ellison, Oracle's co-founder, owns 98% of Lana'i Island in Hawaii which he bought from David Murdock for somewhere between $500 and $600 million. Home to about 3200 residents, the island has a number of commercial and residential buildings, and a few resorts, but is also publicly accessible. Ellison bought it last year and has been investing in it, with the idea of developing it as a tourist destination.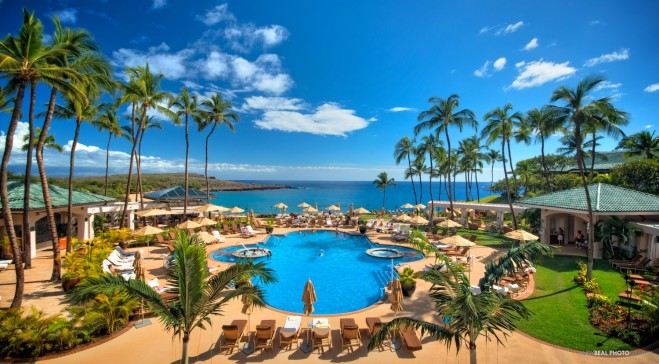 reference
Ekaterina Rybolovleva - Skorpios
Another notable deal struck just recently was the acquisition of Skorpios, a beautiful private island off the coast of Greece. The island used to belong to Athina Onassis, granddaughter of famous Greek shipping magnate Aristotle Onassis, who sold it to Ekaterina Rybolovleva, daughter of Dmitry Evgenevich Rybolovlev, Russian businessman, investor and philanthropist. The deal was sealed for about $154 million. The island is heavily forested and covered with sandy beaches, all of which were created artificially back in the days when Onassis owned the island. It doesn't get much better than that.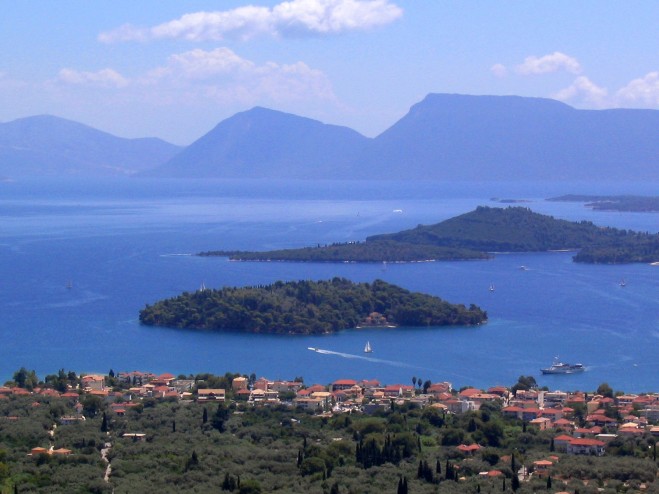 Reference
Richard Branson - Necker Island
Necker island, one of Richard Branson's personal islands, part of the British Virgin Islands, is another famous example worth mentioning. Branson bought the island for 180,000 pounds in 1978, spent quite a fortune on modeling it, and has since turned it into a luxury retreat. Branson himself is said to spend at least two months yearly in the resort, where he can be spotted with his beautiful yacht - Necker Belle. Necker island is a favorite destination of many celebrities, some of whom even had their weddings there, such as Larry Page. The island features numerous living arrangements, recreational facilities and activities, and last but not least - beautiful, white sandy beaches. It can be rented for about $54,000 per day.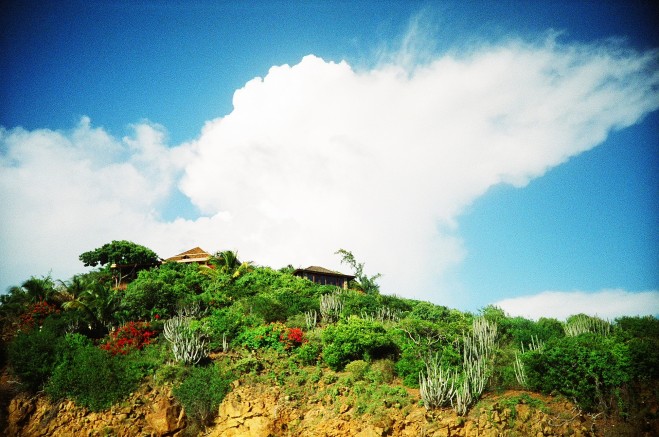 References
David Copperfield - Copperfield Bay
Musha Cay Island, part of the Islands of Copperfield Bay, is a luxury island in the Bahamas which David Copperfield acquired for $50 million in 2006. The price of renting the island ranges between $37,000 and $52,000 per night and can be visited by a group of up to 24 people at once, but not by two different groups. The island features an outdoor cinema, a gym, a tennis court and a number of other facilities, plus, if one is willing to pay the price, treasure hunts, fireworks, yoga and massage. All of this in a tropical environment, with cooling palm shades and turquoise water.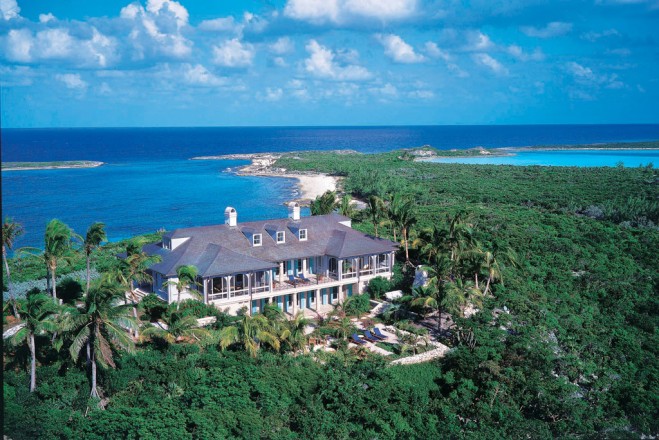 Other, 'less expensive' private islands are the ones owned by Celine Dion. Ile Gagnon in Quebec, (approx. $30 million), Mago Island in Fiji, owned by Mel Gibson ($15 million), Rooster Cay in The Bahamas that belongs to Eddie Murphy (also $15 million) or the island in the Caribbean ($3,6 million), owned by Johnny Depp.

Maybe you've already been to one of these islands or might pass by one of them, during your next yacht charter. Consider visiting, it is certainly worth your time, and your rest is guaranteed.
About the author
Blogger
Over the years I've lived in various places - from Germany to Finland, to Bulgaria and Denmark, and have also traveled extensively. This has developed in me a keen love for moving, visiting and exploring new places. I enjoy hiking, sailing and traveling by sea, swimming, martial arts and all sorts of physical activities. I am deeply concerned about environmental issues and sustainable living, specifically those related to the preservation of the oceans and their inhabitants.