New Year's Resolution: A Luxury Yacht Charter to the Caribbean
How about we rethink New Year's resolutions? Instead of turning them into an outlet for all the impossible, idealized conceptions for self-betterment we think we need to live up to, why don't we actually put things on that list that are possible and worthwhile? Like learning something new, broadening our
horizon
, travelling to some faraway place and extending ourselves in all sorts of new ways.
© Seeing is believing. Resolve to go, the Caribbean awaits you.
And why not try working on your resolutions from the sunnier side of the globe? Who knows, maybe what you needed all along was simply a change of setting. So, while getting rid of bad habits certainly can't wait, neither can these
charter yachts
that will take you on a trip to the Caribbean. I suggest you add that trip to your 2014 resolutions. The rest can come afterwards.
Andros Island, The Bahamas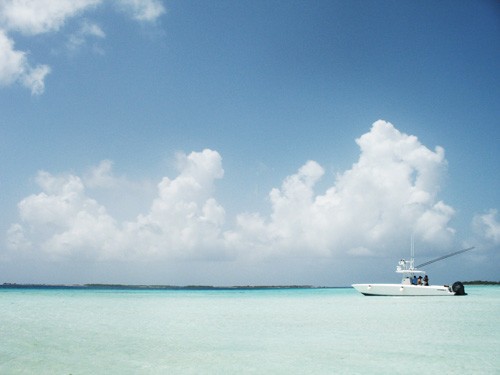 © parramitta / Foter.com / CC BY
Andros Island in the Bahamas is the largest inhabited island of the more than 700 islands and islets that make up the Bahamas. Andros has a lot to offer. In geographical terms, the island has the largest amount of blue holes in the world (about 230 on and off land). It is bordered to the east by the 200km-long Andros Barrier Reef and the up to 2km deep ocean trench, the Tongue of the Ocean. And it is also the only island in the Bahamas to have a freshwater river and lakes.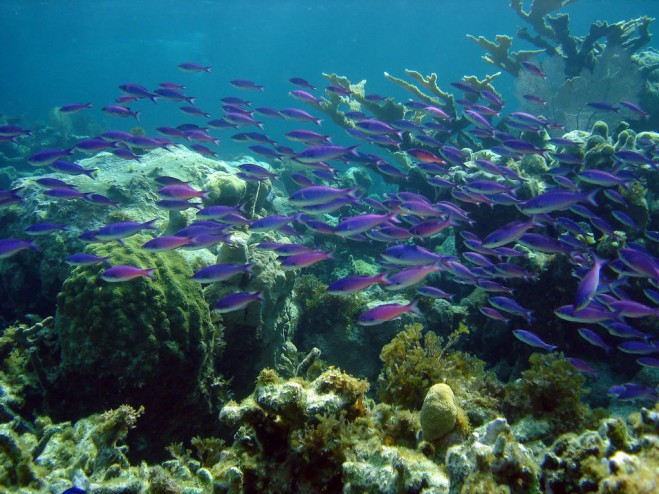 © nashworld / Foter.com / CC BY-NC
The presence of these is the reason for the great marine and land zoological diversity, featuring four species of turtles, a variety of corals, more than 50 species of wild orchids and up to 300 species of birds. The freshwater aquifers also make it an ideal diving destination (which is why it was the first island in the world to have a diving resort). It is also known as the bonefish capital of the world and, as such, a premier destination for any serious angler.
If you're looking for quality, comfort and luxury, consider staying at the
Tiamo resort
in South Andros which was Trip Advisor's Travelers' Choice Winner of 2013 and received a Certificate of Excellence in 2012. And careful that you don't bump into the Lusca or the Chickcharney, Andros' two mythical inhabitants.
St. Lucia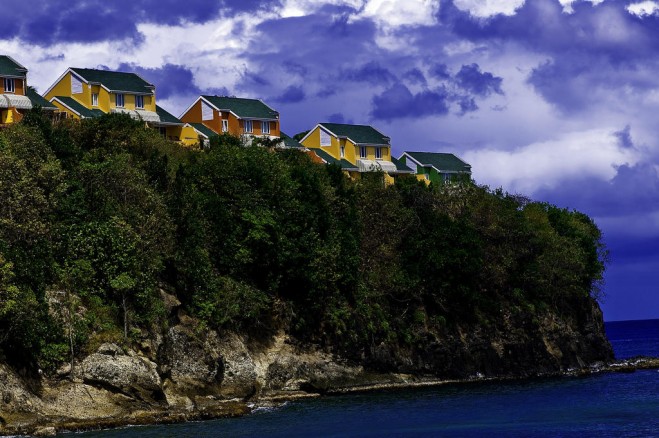 © Michel Bertrand Photography / Foter.com / CC BY-NC-SA
Once a French colony, later a British one and finally a sovereign island country, St. Lucia should be one of the stops on your Caribbean trip. The island is known for its many mountains, with the twin coastal peaks, the Pitons (a World Heritage Site), being the most notable landmark. What if you could sit in an infinity pool and gaze across to them? Or wake up to see the sun's rays descend down on their slopes? Well, you actually can.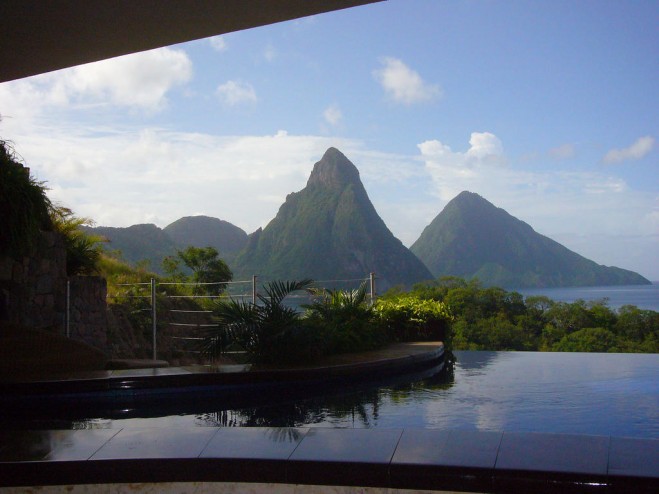 © davitydave / Foter.com / CC BY-NC-SA
Nick Troubetzkoy's
Jade Mountain
resort is where you should stay if what you seek is rest and wellbeing. A balm to your senses, the resort features open spaces and a design which seamlessly blends in with the surrounding lush island vegetation. It is tech-free unless specifically requested by visitors, meaning that you will have internet access but there are no phones, TVs or radios. The resort is more of a sanctuary, rather than a bustling tourist destination, and will be really appreciated only by those who have a taste for serenity.
Additional sights on the island include the 'drive through volcano', the dormant Qualibou. Hot sulfur springs abound and their medicinal mud is a great spa treatment for your skin. Go to Anse Mamin and Anse Chastanet if you'd simply like to enjoy some time on the beach, go diving or snorkelling.
Antigua and Barbuda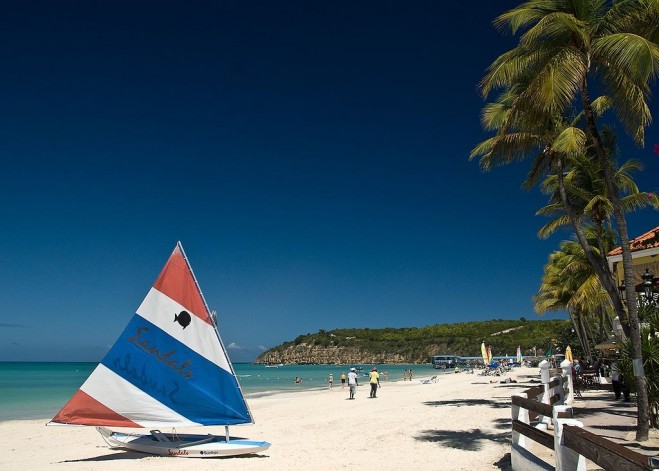 © Foter.com / CC BY-SA
Finally, head off to Antigua and Barbuda or Waladli and Wa'omni, as they are known in the local language since pre-colonial times. These two islands are two of the most popular luxury destinations in the Caribbean. Don't be surprised if you bump into Giorgio Armani, Richard Branson, Eric Clapton or Oprah Winfrey – they all have houses there. Unless, of course, you're visiting one of them.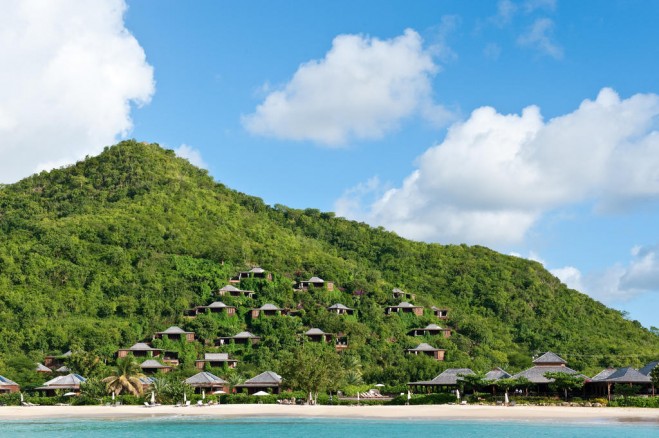 © Upsilon Andromedae / Foter.com / CC BY
If not,
Hermitage Bay
is where you could stay, for a secluded, relaxed or romantic experience. The 25 individual cottage suites leave a lot of room for you to decide where you want to reside. Beachfront, hilltop or garden suites, depending on your preferences. Amenities include water sports, a fitness centre, spa, massages, meditation and yoga sessions.
Finally, Antigua is also the host of the
Antigua Sailing Week
, a yacht regatta held there every year since 1967. Held sometime between late April or early May (April 26 – May 02, this year), it is one of the most famous sailing events in the world. If you're a regatta type, this one should be on your list of resolutions.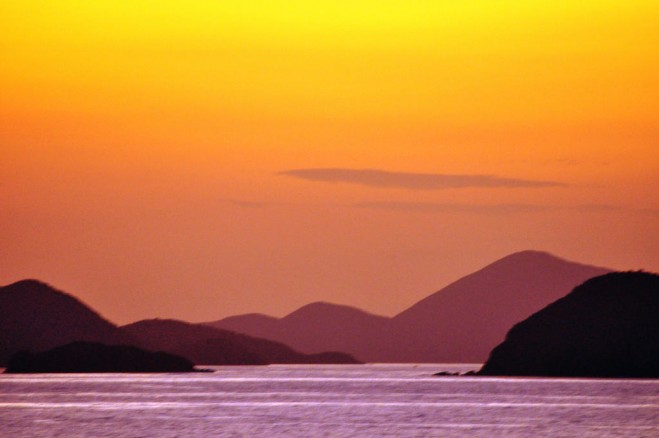 © Len Radin / Foter.com / CC BY-NC-SA
So, how about these resolutions in place of the all-too-familiar and rather pointless ones? Self-betterment is an issue best tackled calmly and in passing, while enjoying life, its beauty and mysteries.
About the author
Blogger
Over the years I've lived in various places - from Germany to Finland, to Bulgaria and Denmark, and have also traveled extensively. This has developed in me a keen love for moving, visiting and exploring new places. I enjoy hiking, sailing and traveling by sea, swimming, martial arts and all sorts of physical activities. I am deeply concerned about environmental issues and sustainable living, specifically those related to the preservation of the oceans and their inhabitants.