© mike appel / Flickr / CC BY
Luxury, comfort and true excitement combine in a celebration on a yacht to ensure that this special night will remain truly unforgettable. Who said that you should remain in one place on New Year's Eve? We are all tired of fancy home dinners and luxurious bars that offer the same thing, year in, year out. You can actually be on the move - enjoying the space and freedom of the water aboard a yacht.
Yachts offer something special in the way of marine chic. Hence there is no more stylish way to usher in the New Year than on the water.

All-inclusive dinners, fireworks in the water, open sky decks – you name it. Nautical luxury is all yours when you choose to celebrate on a yacht. Everything you need will be at your disposal to guarantee a unique night for you and your loved ones.

Ask anybody who has tried it. There is nothing like an extravagant yacht party. It's not simply about affluence. It's about a really chic, convention-busting party – celebrating life in style!
Real excitement in deep waters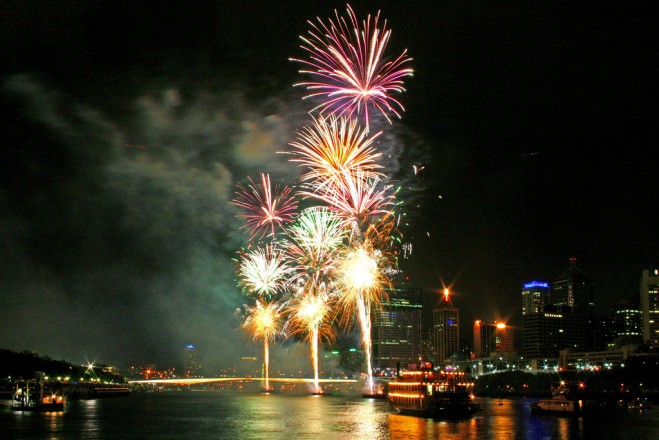 Fireworks for New Year © monkeyc / Flickr / CC BY
Closed spaces, overpriced menus, taxis in the middle of the night, you name it – that's what cities can offer you by way of celebration. Escaping from the crazy urban life that drains your energy is easier than you thought. And there is no better time to do that than on New Year's Eve.

Whether you have that adventurous strain or you just want some excitement, celebrating on a luxury yacht is the right choice for a thrilling experience. Sailing on water in the last moments of 2013, and greeting 2014 in full swing, is certainly bound to make your heart race. You can also enjoy the beauty of the open waters and the panoramic views afforded by the cruise.

If stunning scenery is not enough, then the usual DJ parties and amazing people will surely fuel your excitement. Dancing the year away on the deck of a yacht is a dream come true.
... And now for something completely different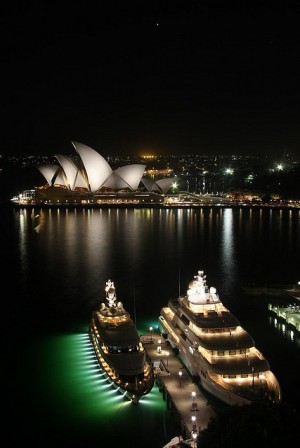 Luxury yachts in Sydney on New Year's Eve © rick grundy. / Flickr / CC BY
Starting the New Year in the great open, on water, is that change you need right now. The time of the year when you wrap up the old and prepare for the new is filled with promises to ourselves and renewed impetus for personal change.
On the huge expanse of water, under the beautiful night sky, together with your loved ones or new friends you have just met - these are the perfect conditions to usher in a a successful and joyous 2014.
Whether you choose an exotic destination in the South Pacific, or in warm Southeast Asia, or you go for something right next to you like the Hudson river, a yacht party offers unforgettable fun.
That's why now is the time to choose your yacht cruise for New Year's Eve. Let's party!